From year to year it is becoming more and more difficult to ensure a secure Internet connection and to ensure sufficient anonymity on the Internet. Marketing agencies target everyone's "digital footprint" to serve them relevant advertising.
Cyber ​​criminals are also interested in users' data in order to obtain payment information and account details. And even governments – basically in every country – do not shy away from spying on citizens' data.
This applies to Germany as it is a member of the Fourteen Eyes Alliance is. Membership in this alliance simply means that each Internet Service Provider (IDA) will provide its users' private data to certain authorities upon request.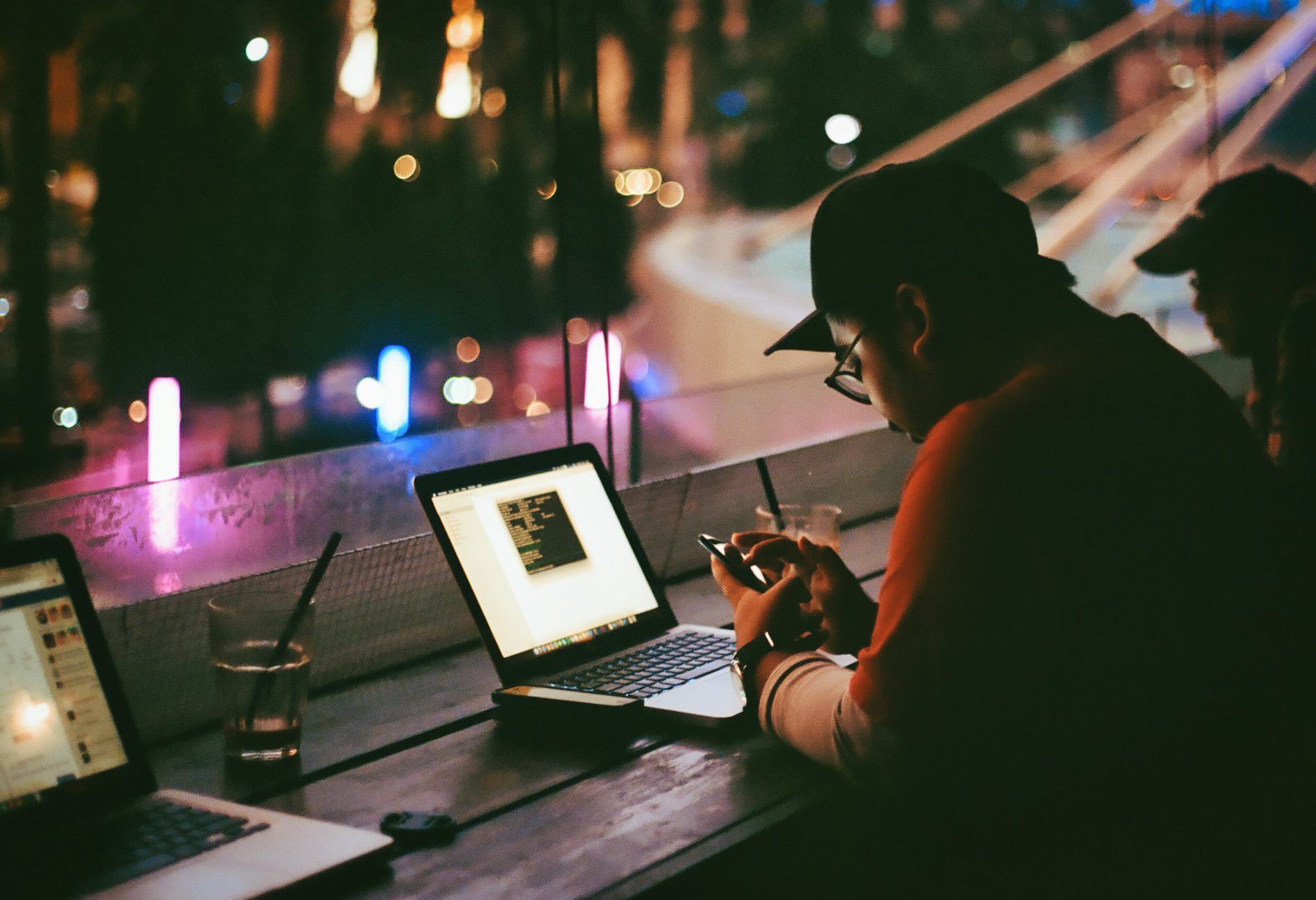 That's why you need a VPN…
The only way to prevent or at least hinder all these spying attempts is to encrypt the data traffic and hide your IP address - and this can be achieved with the help of a VPN. However, given the numerous solutions available on the market, which VPN is the best choice for users in Germany?
This question is not easy to answer as all VPN providers have their own additional features and therefore their own advantages and disadvantages.
My personal recommendation: AtlasVPN
Before we go to the big comparison overview, in which each individual VPN is presented, I would like to name you the VPN that I have been using myself for a few months. I will continue to use it for the next few years as I signed a 3 year contract on one offer.
I've installed various VPNs over the years, but so far I like them Atlas VPN Best of all, because the app is very clear on the Mac, works perfectly (also under macOS Ventura), has no limit on the number of devices and because it is simply extremely cheap.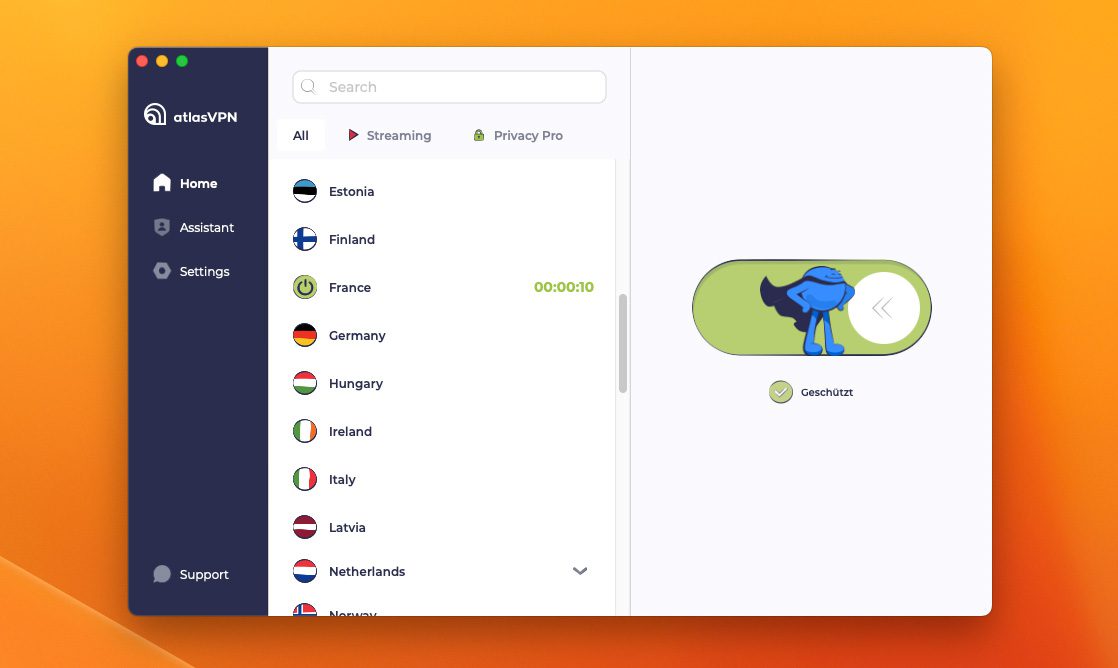 I don't usually choose hardware and software based on price, but in this case, I think the cheapest is the best. In addition to the Mac app, Atlas VPN also has an app for iPhone and iPad that brings the practical functions of the VPN service to iOS and iPadOS devices.
If you want to check out AtlasVPN, you can check it out here via my affiliate link. There's a 30-day money-back guarantee and a 83% discount right now.
Which VPNs are compared?
But now we come to the comparison of the VPNs, which I have personally preselected. The selection is certainly not huge, but that's also because I've only had experience with a few VPNs and by no means all VPN operators attach great importance to a reasonable app for Apple devices.
That's why only five providers are represented here that I think are good and that have been proven to work well with Mac, iPhone and iPad:
Most important VPN features for my comparison
Below are the key features that I think are crucial when choosing a VPN.
Privacy – A good VPN will have a strict no-logs policy and operate in countries with clear privacy laws. In this way, it protects your personal data and does not record any data of your internet activities.
High safety standards – A good VPN offers more than an IP from another country: Various security features should be built into the app: DNS data leak protection, split tunneling and a kill switch (which automatically disconnects your device from the Internet if the VPN connection fails) .
High encryption standards – Not all encryption protocols are created equal. Some of them are almost impossible to track. A VPN with advanced encryption protocols is always a better choice.
Dedicated specialty servers – Special servers, e.g. B. Obfuscated servers that make it appear like you are not using a VPN or P2P servers that allow secure torrenting are definitely preferable. This is something you will hardly find with free VPNs.
After that short list of features I would like, here are my top 5 picks with a few notes about each service.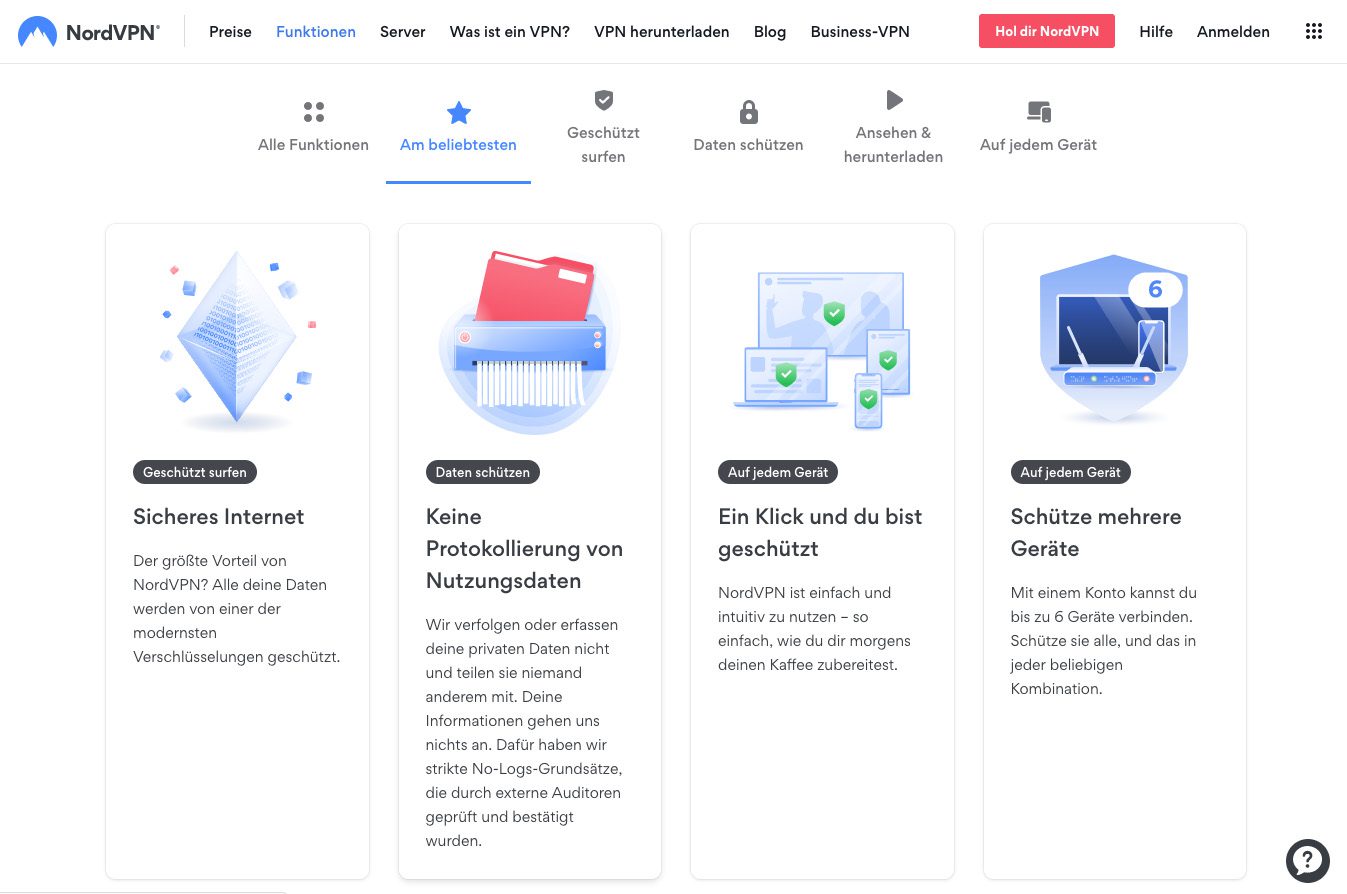 NordVPN
NordVPN is one of the best-known VPN services worldwide. The Service Provider is managed and operated by Nord Security. NordVPN has over 15 million users and advertises high connection speeds, stable performance, and access to a broad server network.
Server & Hosting
NordVPN's server network consists of over 5.606 servers. The company hosts 240 servers in Germany, located in Frankfurt and Berlin. Even faster Internet speeds are possible thanks to nearby access points. So if you are primarily concerned with anonymity and privacy, NordVPN's server network in Germany offers you exactly the right solution.
Security
When it comes to security, you can rest easy with the industry-standard protection offered by NordVPN. The VPN uses ChaCha20 and AES-256 encryption and ensures that your data packets can only be read by you personally. In addition, it is subject to a strict no-logs policy and has its audits carried out by an independent, external company. Last but not least, NordVPN also has a kill switch.
Notable features
Notable features of this VPN include the NordLynx protocol, which was developed in-house to provide fast connection speeds, split tunneling, CyberSec, and DarkWeb monitoring. In addition, the NordVPN has launched new features: Meshnet and Thread Protection.
Meshnet allows you to connect directly to any remote device via encrypted private tunnels and route your traffic. Threat Protection also helps you block malware, trackers, or ads before they can pose a threat to your device. Threat Protection is particularly suitable for avoiding dangers on the Internet, such as viruses, infected websites and trackers.
► Here to NordVPN ◄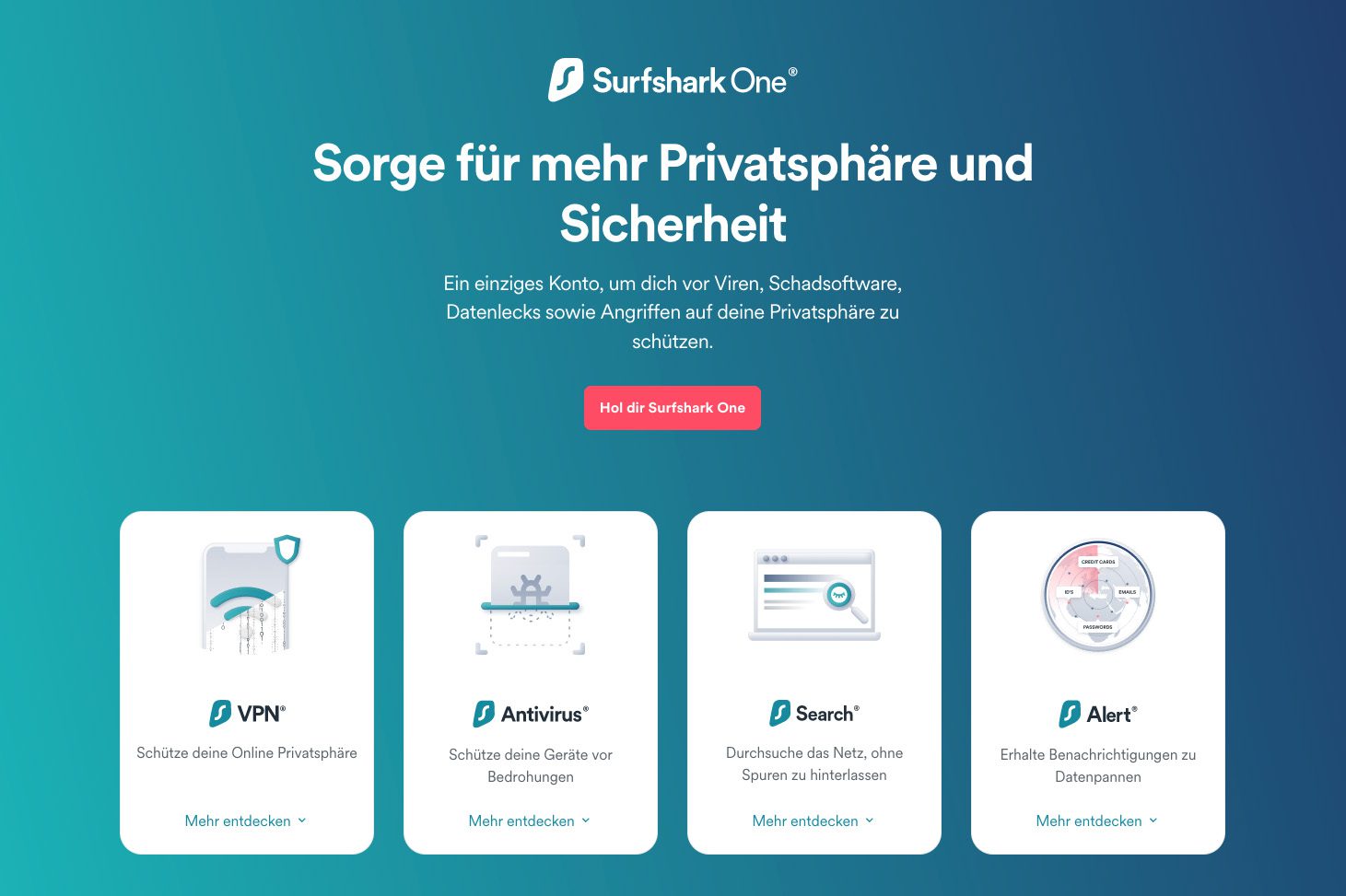 Surfshark
Surfshark is also one of the most popular VPN providers. Although the company was only founded in 2018, it has already thoroughly stirred up the entire market. Surfshark is subject to regular external audits by a Germany-based cybersecurity company, and always meets the highest cybersecurity standards.
Server & Hosting
The Surfshark network includes 3.200 servers in 100 countries. In Germany, Surfshark has chosen the server locations Berlin and Frankfurt.
Security
Surfshark uses the following protocols: WireGuard®, IKEv2 and OpenVPN as well as the encryption protocol AES-256 Thanks to the no-log policy, you can use all servers in the entire network without having to worry about protecting your data.
Notable features
First of all, Surfshark can be used with any number of devices, which sets it apart from all other VPN providers. You can also take advantage of the double VPN function, split tunneling or the IP rotator to protect against tracking attempts. Furthermore, Surfshark VPN offers a cookie pop-up blocker, NoBoarders mode and kill switch functions.
With Surfahark One - a comprehensive security package that includes the VPN itself - and the recently launched Antivirus, Alert and Search programs, you can enjoy additional protection against dangerous software and are excellently protected against attacks or data breaches and privacy threats.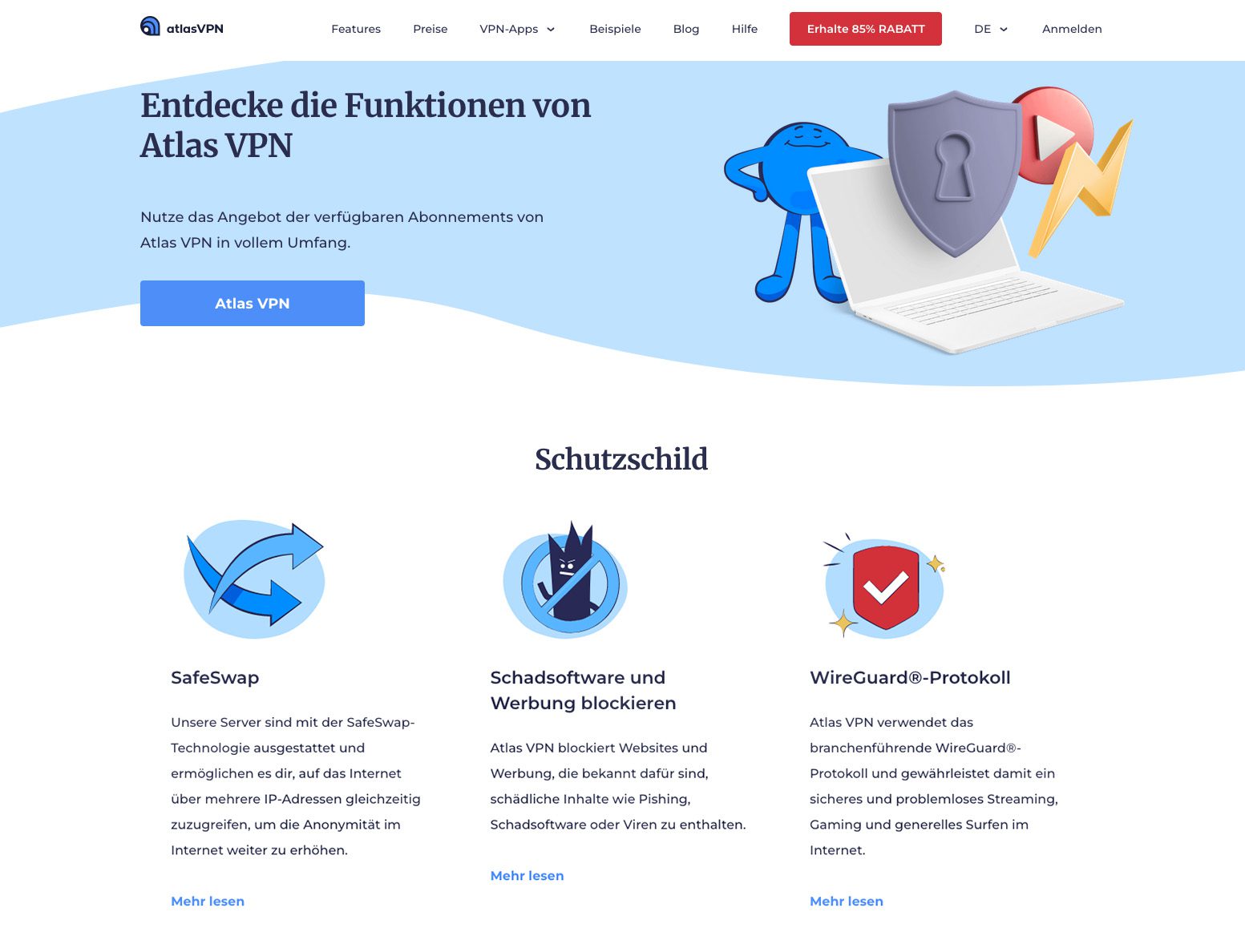 Atlas VPN
Atlas VPN is one of the youngest members of the VPN family. However, its network shows remarkable growth and is in no way inferior to the competition in terms of security and range of functions. It even offers comprehensive security features at a lower price.
Server & Hosting
The AtlasVPN network includes over 750+ servers in 44 countries. The location for AtlasVPN servers in Germany is Frankfurt. What AtlasVPN's server network lacks in size, it more than makes up for in blazing-fast VPN connection speeds.
Security
AtlasVPN leaves nothing to be desired when it comes to the security of its connections via the network of servers and the protection of its users. It relies on the AES-256 encryption protocol as well as the WireGuard tunneling protocol and follows a no-logs policy.
Notable features
Notable AtlasVPN features include SafeSwap, data breach monitoring, WireGuard protocol, tracker blocker, and a kill switch to keep its users safe while surfing the web. Even 4K streaming is supported. Additionally, AtlasVPN offers XNUMX/XNUMX customer support.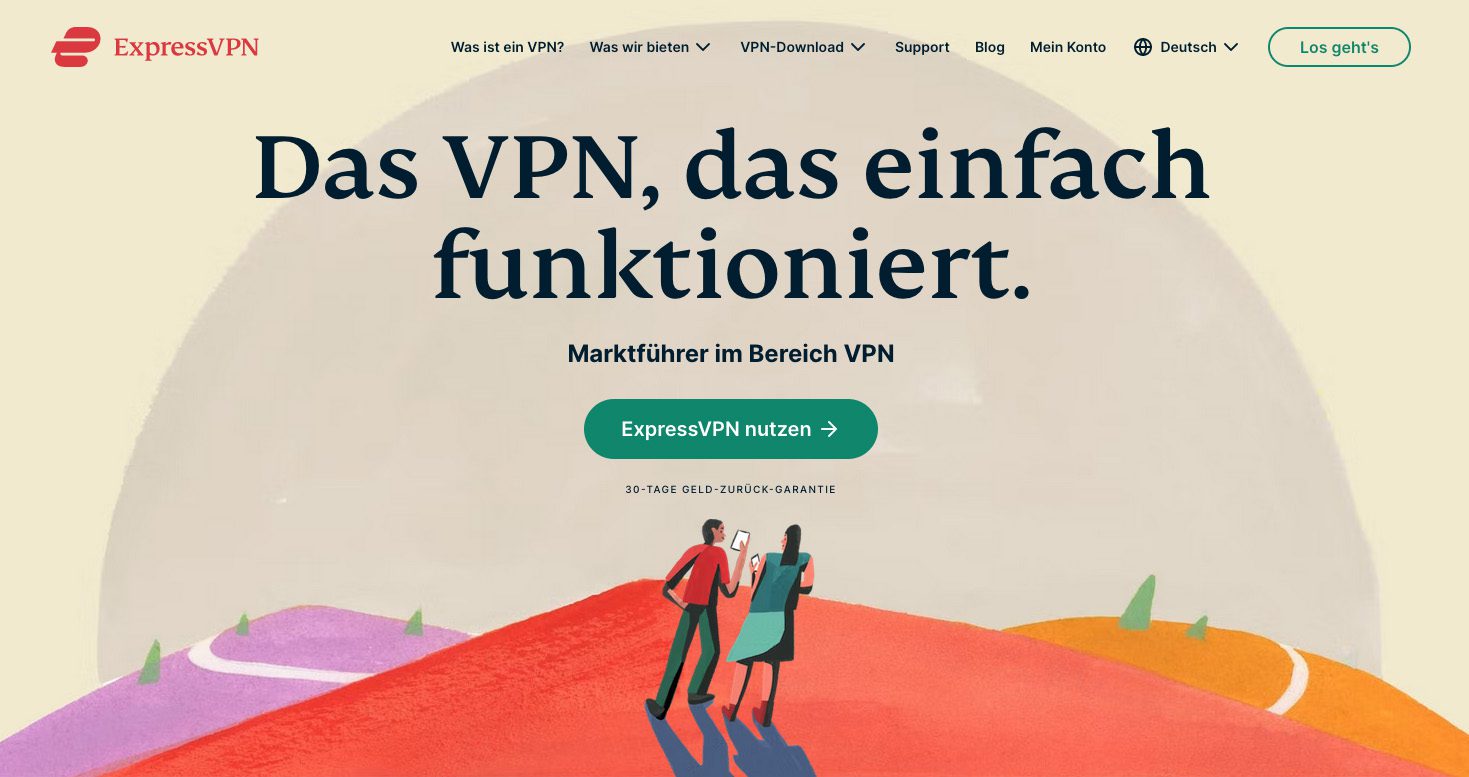 ExpressVPN
ExpressVPN is another prime option for Germany. We're talking about a reputable company that offers numerous security features, an extensive server network and support for all devices.
Server & Hosting
ExpressVPN has 3.000+ servers in 90+ countries worldwide. With such extensive coverage, bypassing regional restrictions and accessing region-specific services, content, and streaming libraries is a breeze.
Security
Using TrustedServer technology, ExpressVPN never stores your data. This service also offers a kill switch and AES-256 encryption. Disadvantages here are the lack of protection against malware and unwanted advertising.
Notable features
In addition to the VPN features included by default, ExpressVPN offers convenient VPN customization options so you can access your favorite services in no time.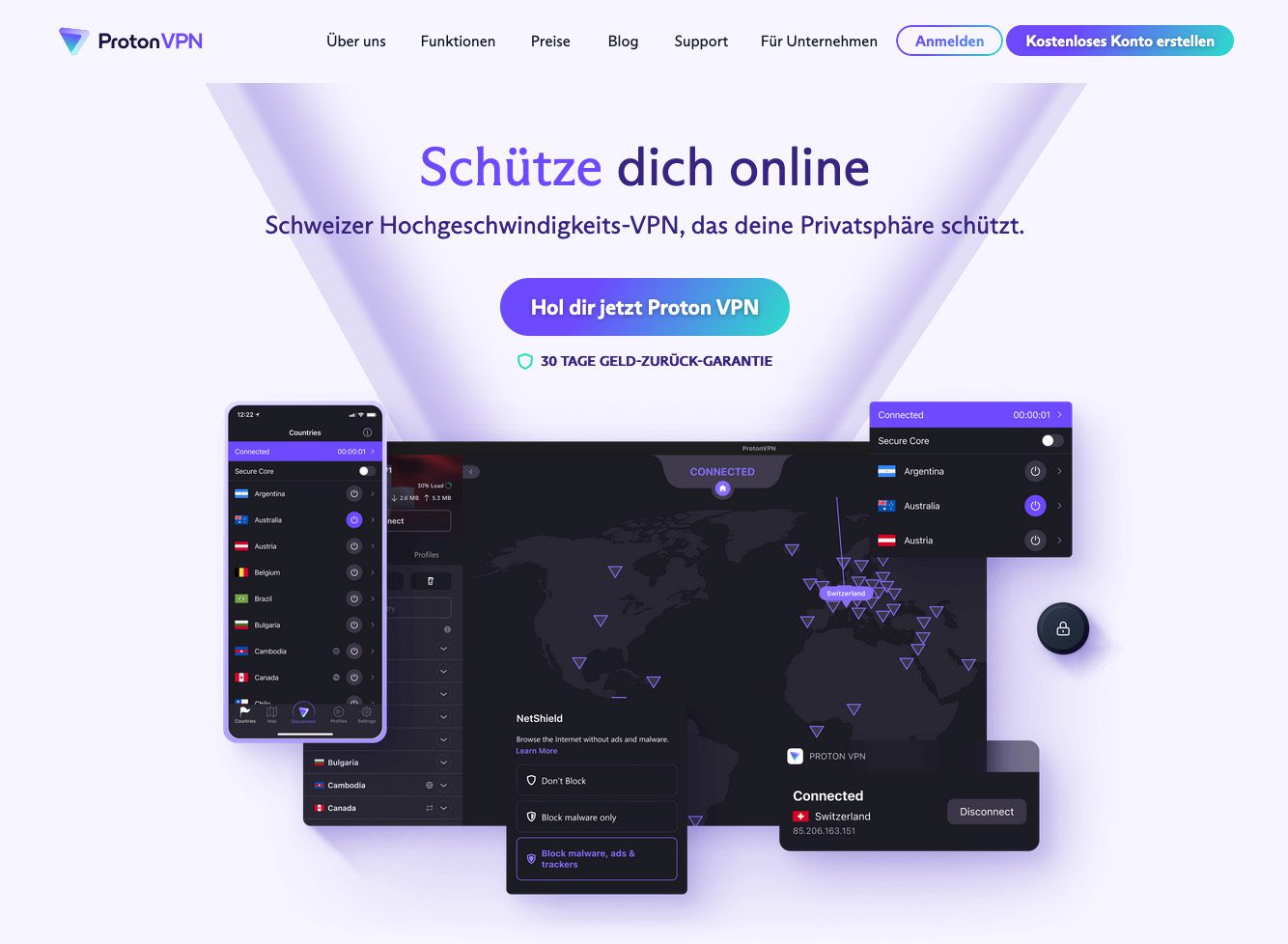 ProtonVPN
The ProtonVPN is another trusted VPN option in Germany that boasts a solid server network, advanced security features, and fast connection speeds. The only aspect where this VPN underperforms is the lack of ability to access firewall-protected content.
Server & Hosting
The ProtonVPN network includes over 1.700 servers in more than 60 countries including Germany. These servers are all 10 Gbps servers that rely on a VPN accelerator to improve connection speeds. Optimal performance is achieved even if you live in Germany and connect to a server hosted in Asia.
Security
The strict no-logs policy implemented by ProtonVPN, secure VPN protocols such as WireGuard, IKEv2 or OpenVPN, and the independently conducted audits make this VPN an extremely secure alternative. It uses AES 256-bit encryption and has a kill switch.
Notable features
ProtonVPN is headquartered in Switzerland, a country that is not part of the All Eyes alliance. Extra features include NetShield and Secure Core for dual VPN routing and blocking of ads and trackers.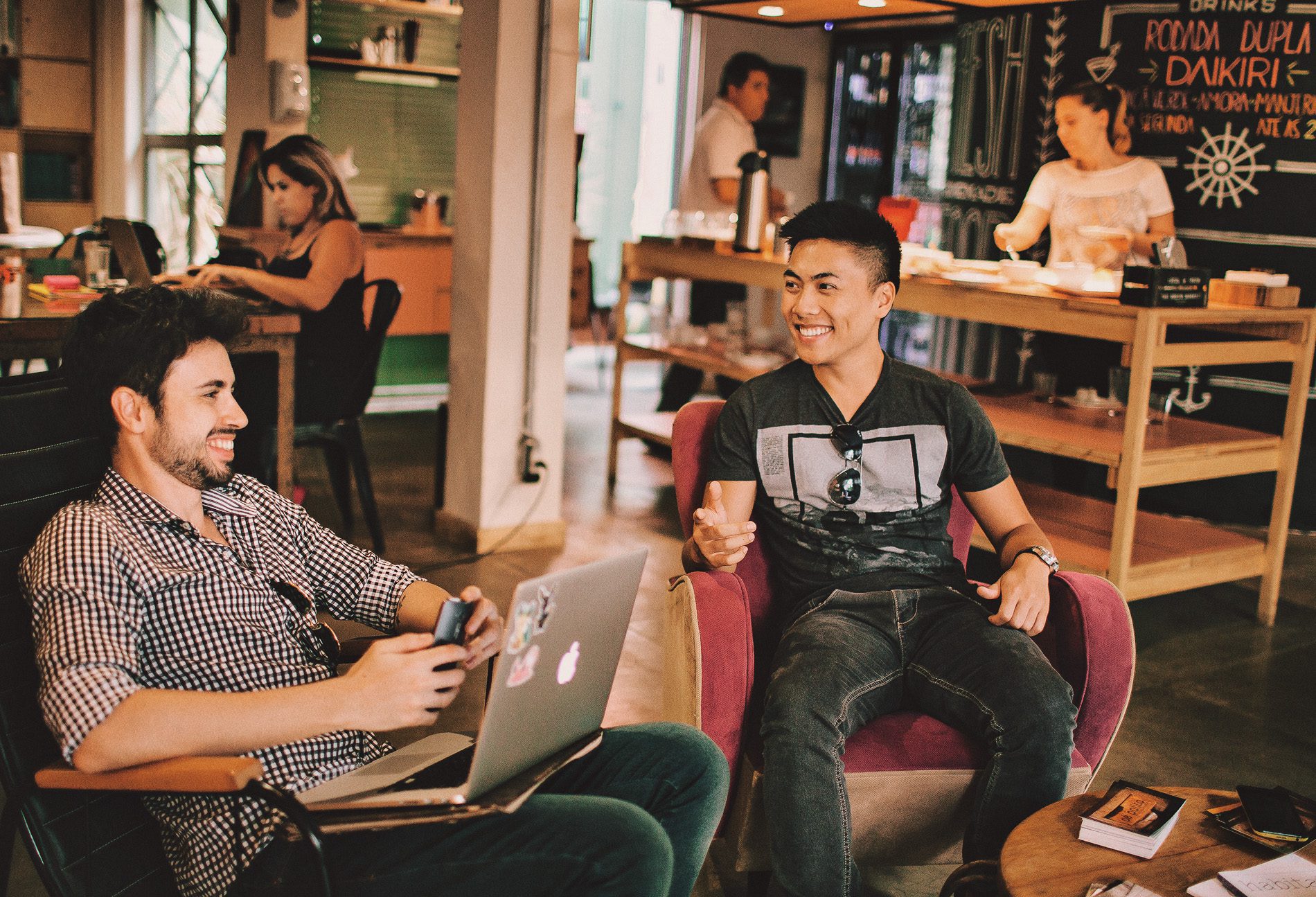 My conclusion
All of the above VPN alternatives are reasonable options for Germany. The only VPN solution that, in my opinion, doesn't stand out much is AtlasVPN. It includes all the security features found on other paid VPNs. However, it is the only VPN that does not ask for any personal information to create an account.
AtlasVPN also provides a free version with some feature limitations, such as: B. Three server location and bandwidth limit options are available.
In principle, you can also use the other providers, because I think all five are a good choice. All providers are also very good in terms of speed and have good apps for the Apple operating systems.
Jens has been running the blog since 2012. He appears as Sir Apfelot for his readers and helps them with problems of a technical nature. In his free time he drives electric unicycles, takes photos (preferably with his iPhone, of course), climbs around in the Hessian mountains or hikes with the family. His articles deal with Apple products, news from the world of drones or solutions for current bugs.