As a rule, cloud storage is only available as a subscription for a monthly or annual payment. The cloud service pCloud also offers other options here, because the 500 GB and 2 TB of storage can also be obtained for a one-off payment. That in itself is a special feature, but for Valentine's Day pCloud is also offering a decent discount that is impressive:
This corresponds to a 75% discount, which saves on the usual lifetime prices. The offer is valid from 12.02. until 15.02.2022/XNUMX/XNUMX.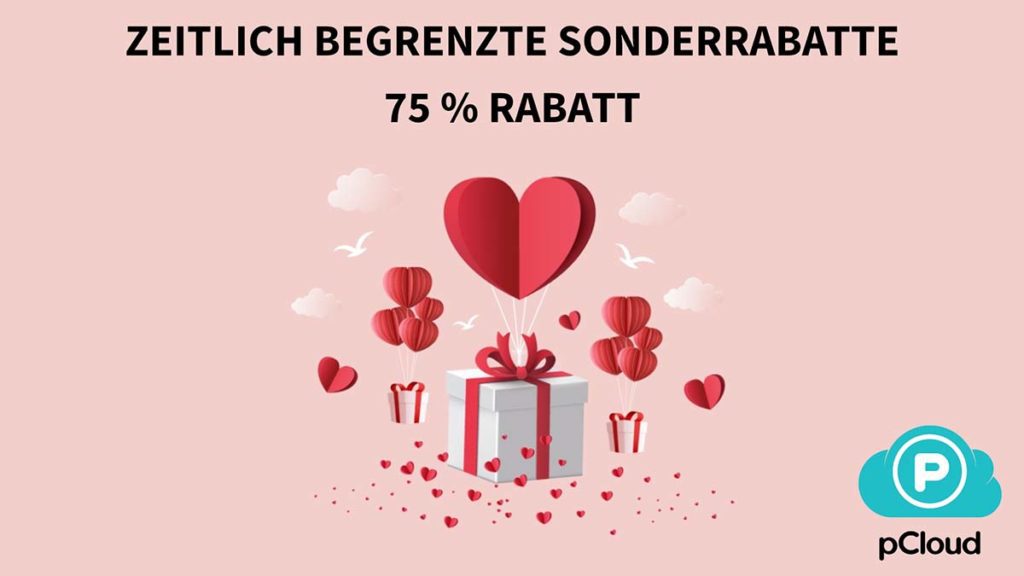 When is the one-off payment worthwhile?
Other services like Dropbox charge around 2 euros per month for 10 terabytes of cloud storage. This means that you pay EUR 240 for two years and, in principle, the one-time payment for the pCloud lifetime package has paid off from this point onwards. I have already booked various cloud storages, but pCloud was one of the first cloud storages that I paid for - at that time unfortunately without this offer with a 75% discount.

pCloud – data protection from Switzerland
Outsourcing data to cloud-based online storage is becoming increasingly difficult for companies, since data from EU citizens should not end up on servers in the USA. With many providers you have no influence on the regional location of the data center, but with pCloud you can choose between the United States (Dallas, Texas) and the European Union (Luxembourg). The data center in Luxembourg is usually already preselected for EU customers.
Here are a few more pluses that pCloud has to offer:
Top for Apple users: the pCloud app works on Mac, iPhone and iPad
Convenient interface with a file format filter, smart search and 30-day archive of deleted data
Data protection in Switzerland ensures the protection of personal data
Multi-level encryption on state-of-the-art servers
Data sharing for other users without a pCloud account - also public or private
Hosting option for static HTML page and images
Integrated backup: Copies of your data are saved in at least three locations
Here you will also find two articles that have already been published here about pCloud: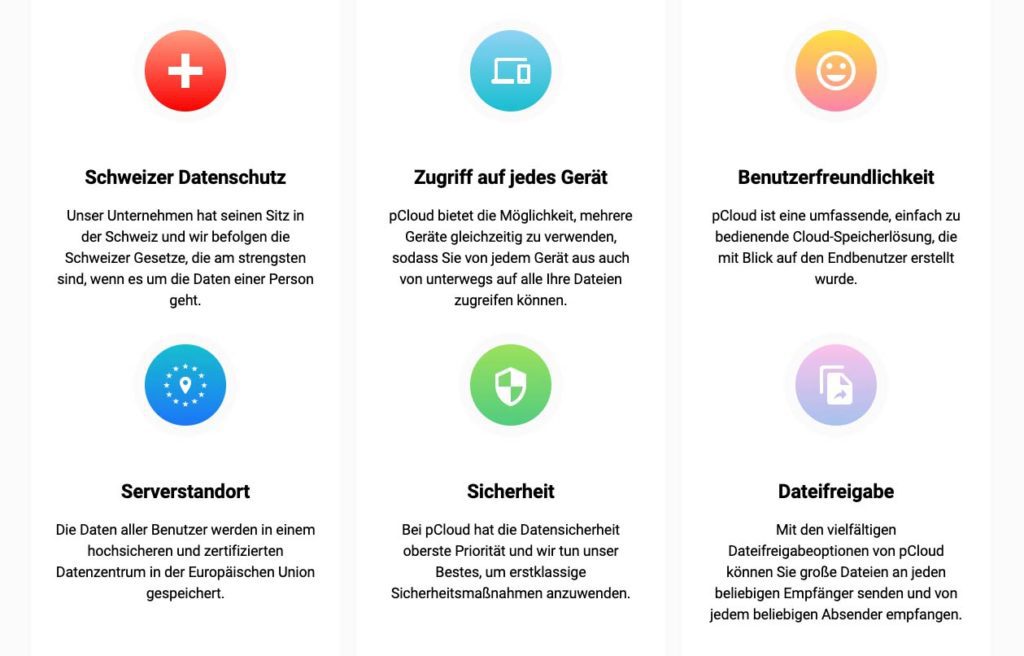 Securing data transfer and pCloud account
The data centers in the USA and Europe are certified according to the standards SSAE 18 SOC 2 Type II & SSAE 16 SOC 2 Type II. 256-bit AES encryption is used to transfer data from your device to pCloud and the TLS/SSL protocol is used, which is also known from websites that are accessed via https.
"pCloud Encryption" is an encryption that can be additionally activated. As a result, the data sent to the pCloud is already encrypted before being stored on the Mac, iPhone or iPad. This provides additional security for your own data.
pCloud is compliant with ISO 9001:2015 and ISO 27001:2013 certificates for Quality Management Systems (QMS) and Information Security Management Systems (ISMS).
If desired, access to the pCloud account can be secured with a two-factor authentication, as is also known from the Apple ID.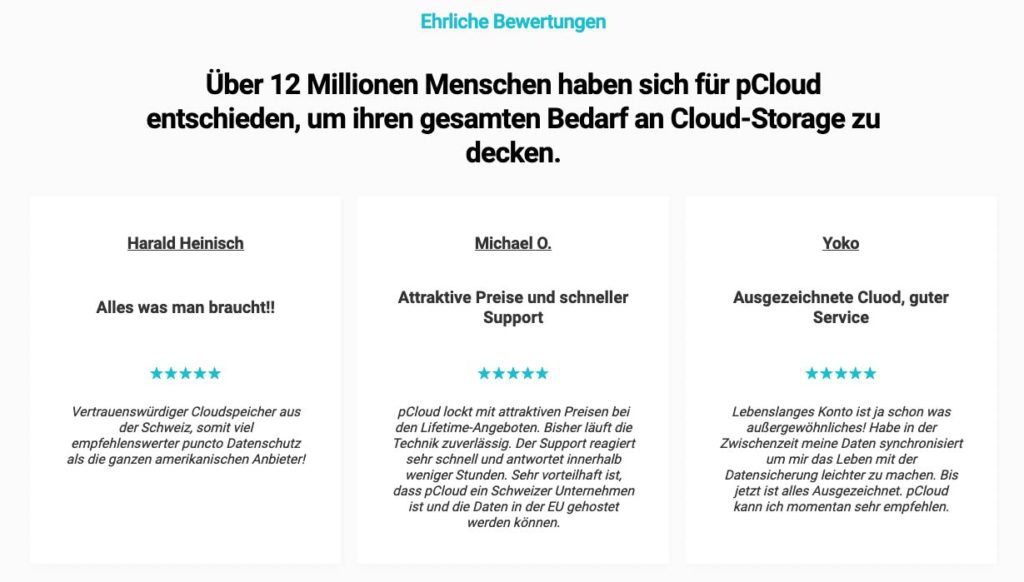 Convinced? Book now with a 75% discount!
If you've also found interest in pCloud, there really isn't a better time to get involved with the cloud provider. Here are the offers in detail:
Jens has been running the blog since 2012. He appears as Sir Apfelot for his readers and helps them with problems of a technical nature. In his free time he drives electric unicycles, takes photos (preferably with his iPhone, of course), climbs around in the Hessian mountains or hikes with the family. His articles deal with Apple products, news from the world of drones or solutions for current bugs.