For the purchase of iPad and iPhone cases from EasyAcc, I can give you two coupon codes in this message. This gives you a discount of up to 50% - and of course a new case for your mobile Apple device. In the following overview you will find the list of the individual models, the respective voucher code and of course the link to the product page, through which you can buy cheaply. The offer is only valid until April 30, 2019.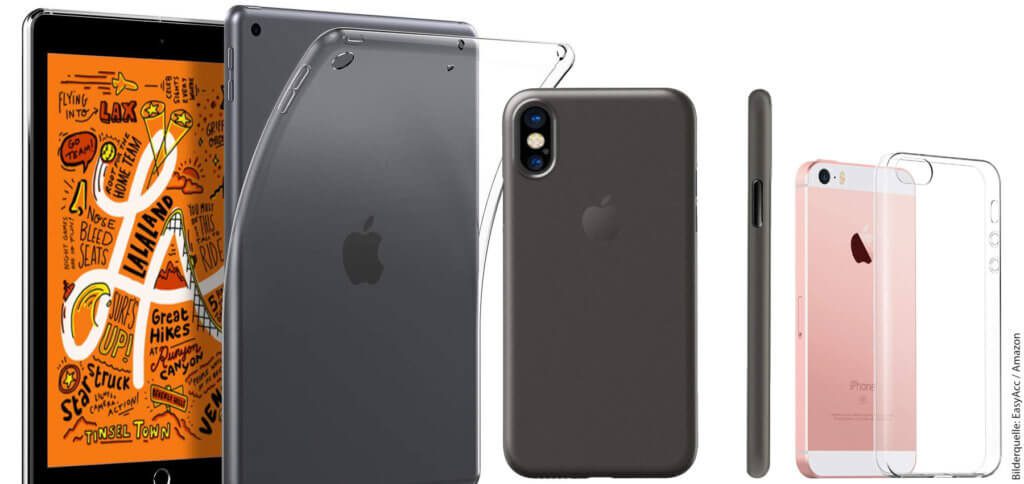 EasyAcc iPad cases with coupon code and 30% discount
The voucher code A68YABB6 applies to the iPad cases listed below. Detailed information, color options and the like can be found on the product pages. If you enter the string mentioned during the payment process, you will receive a 30% discount.
EasyAcc iPhone cases with coupon and 50% discount
To get the 50% discount on the Apple iPhone cases listed below, simply use the coupon with the code when paying OXATBOFG. Here, too, you will find all the necessary information, color options and reviews on the respective product page of Amazon.
All statements without guarantee; Changes and spelling mistakes are possible.
After graduating from high school, Johannes completed an apprenticeship as a business assistant specializing in foreign languages. But then he decided to research and write, which resulted in his independence. For several years he has been working for Sir Apfelot, among others. His articles include product introductions, news, manuals, video games, consoles, and more. He follows Apple keynotes live via stream.