Anyone who has an Amazon Prime user account should think about purchasing the associated VISA credit card. For customers from Germany, this is offered with an initial credit of € 40 and a 3% or 2% repayment bonus for Amazon purchases. Those who keep their Prime account benefit from the card in several ways. After canceling the same, the credit card still has advantages. Everything you want Amazon.de VISA card know and which small print you have to pay attention to, I have summarized you in this little guide.
Directly to the offer: Credit card with benefits for Prime members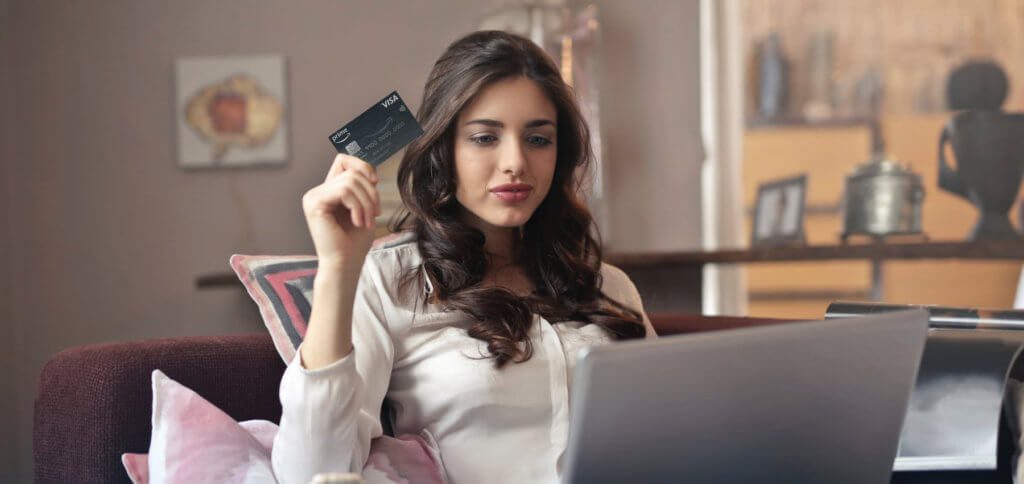 Amazon.de VISA card for Prime members
Anyone who has booked the monthly Prime subscription at Amazon, i.e. who benefits from fast shipping as well as music and video streaming, receives further advantages with the VISA card. There are no costs for their use. For purchases on Amazon.de, 3% of the purchase value is also credited as a bonus; so 3 cents per 1 euro.
For purchases outside of Amazon, there is a 0,5% bonus, i.e. 1 cent for every 2 euros. If you have then collected 100 points, you can save 1 euro on your next purchase. Until you have collected a larger sum, you can already benefit from the € 40 starting credit that you get when you receive the Amazon.de VISA card gives.
Without Prime membership: € 19,99 costs from the 2nd year
The VISA card is permanently free for Amazon Prime members. If you cancel your Prime account after receiving the card, you will still not pay anything in the first year. From the second year onwards, however, costs of € 19,99 are due. These can be put into perspective by the still granted 2% bonus on Amazon purchases.
Because those who buy a lot from Amazon or who order more expensive things there have these fees back in the form of bonus points from an amount of rounded upwards of 1.000 euros. One more reason to order one or two Apple devices through Amazon. Since new ones come out every year, it works: D
Amazon.de VISA card at a glance
| | | | |
| --- | --- | --- | --- |
| | annual costs | Bonus for Amazon purchases | Bonus for other purchases |
| Prime users | 0,00 € | 3 Prozent | 0,5 Prozent |
| Without a Prime account | € 19,99 from the 2nd year | 2 Prozent | 0,5 Prozent |
Better to avoid partial payments and loans!
Let's get to the fine print. The Amazon.de VISA card you should of course only use it if you are liquid. And not if you want to use it to grab the € 40 and then gradually pay off upcoming Amazon purchases. Because the borrowing has an interest rate of 14,04% pa (effective annual interest rate: 14,98%).
That's important to know there according to a readable review (scroll down on the linked page) when booking and using the card, only an immediate repayment rate of 10% is preset. The remaining 90% are automatically counted as deferred payment, i.e. credit. If you set the repayment rate directly to 100%, you save interest costs from the outset.
In the process of applying for this credit card online here on Amazon, you will be asked for your desired repayment rate for the credit card payment. The default is 10%, i.e. 90% of the repayment amount you do not have to repay immediately but are credit. Simply set the repayment amount to 100%, then you are a full payer and do not pay any interest! This can also be done later in the payment options if you forgot when you applied for it.
Jens has been running the blog since 2012. He appears as Sir Apfelot for his readers and helps them with problems of a technical nature. In his free time he drives electric unicycles, takes photos (preferably with his iPhone, of course), climbs around in the Hessian mountains or hikes with the family. His articles deal with Apple products, news from the world of drones or solutions for current bugs.