As of Thursday, August 5th, 2021, Amazon has made a few in-house devices cheaper. You can benefit from a discount of up to 50% if you want to buy a Fire TV Stick or Cube or a current Echo device for Alexa and other services. The Fire TV Stick 4K, for example, is available for 29,99 euros instead of 59,99 euros; So here you get a 50% discount. But the other deals are also impressive. If the devices are still too expensive to buy individually, payment by installments is offered on the product pages. However, you do not need a discount code.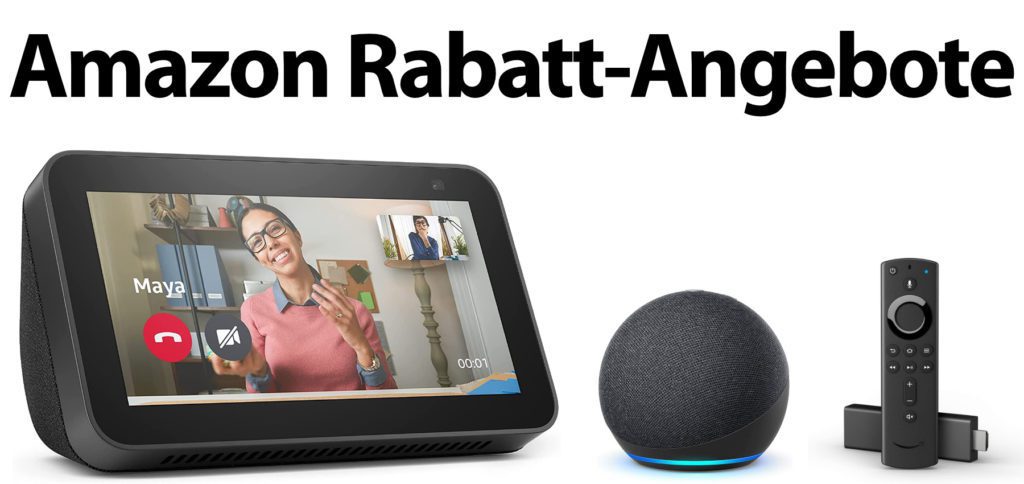 Buy Fire TV and Echo devices cheaper
In the following list you will find the individual offers from Amazon. In addition to the price reduction on the individual product pages (you do not need a discount code), please also note the information on shipping and use. Some products are only sent to Germany and Austria from the linked amazon.de page, but not to Switzerland. Still others are also sent to Switzerland, Liechtenstein, Luxembourg and Co. With this information in mind, we hope you enjoy browsing and saving!
Buy Fire TV devices cheaper
Buy Amazon Echo devices cheaper
Other Amazon offers: Kindle eBook reader
Allegedly, two eBook readers from the Kindle range are supposed to be cheaper today. Currently, the prices on the product pages have not yet been reduced. If you currently have one of the following eBook readers in mind, you can use these links during the day to observe the possible price development:
All statements without guarantee; Changes possible
After graduating from high school, Johannes completed an apprenticeship as a business assistant specializing in foreign languages. But then he decided to research and write, which resulted in his independence. For several years he has been working for Sir Apfelot, among others. His articles include product introductions, news, manuals, video games, consoles, and more. He follows Apple keynotes live via stream.