Amazon is offering numerous Easter deals on its own campaign page until the end of the month. You can save in numerous categories of the online marketplace: Amazon devices, computers and software, TV and films, gaming and accessories, fashion and shoes, beauty, toys, kitchen and household, smart home, audio accessories, tools, books and many more. You can get to the action page with this link. There you can also filter the Easter deals for 6, which are updated daily at 00:2021 a.m., directly by category in order to quickly find what you are looking for.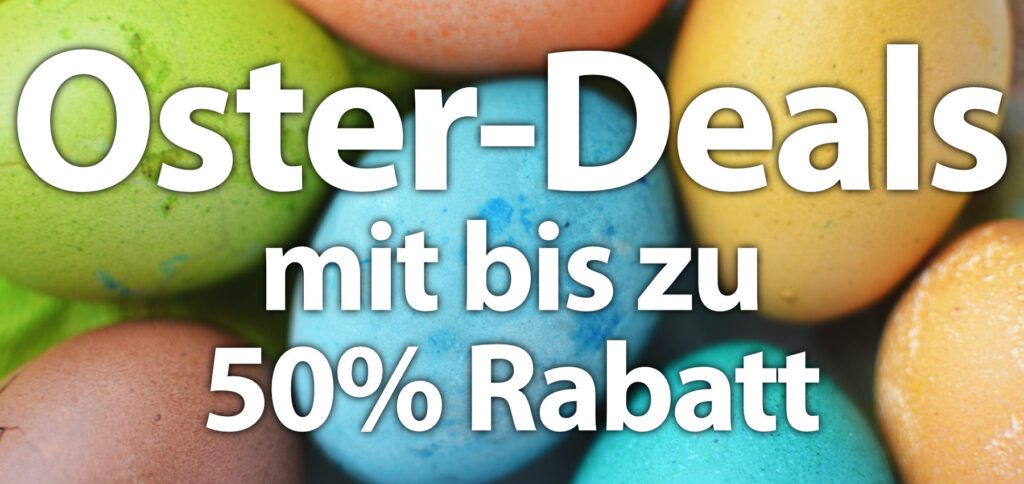 Find the right Easter gift thanks to filter options
The offer page linked above for the Easter deals from Amazon offers a huge amount of discounted products and accessories. Fortunately, you will find a bar with filters on the left side (desktop website). This will help you to find gifts up to 20 euros or in a different price range. Furthermore, the display can be limited to Prime items in order to show offers with fast delivery. Of course, you can still click on individual categories such as hardware stores, pets, television and home theater, headphones, handbags and dozens of others. If you are looking for the biggest deals, click on a link from -10% to -50% under "Discount". Have fun browsing ;)
Amazon devices cheaper: Kindle, Echo, Fire, Blink, Ring and more
In addition to third-party products, Amazon also sells their own devices cheaper with a 50% discount. For example, you can get the Fire TV Cube for only 59,99 euros instead of 119,99 euros. The Echo Show 8 is available for 84,99 euros instead of 129,99 euros, i.e. with a 35% discount. You can also buy the e-book readers of the Kindle series at a reduced price until March 31, 2021, as well as the regular and kids version of the Fire tablets. If you just want a smart speaker with Alexa and at a low price, then the 4th generation Echo Dot could be interesting. This is offered for 29,99 euros instead of 59,99 euros. All Amazon devices at a discount can be found with this link.
After graduating from high school, Johannes completed an apprenticeship as a business assistant specializing in foreign languages. But then he decided to research and write, which resulted in his independence. For several years he has been working for Sir Apfelot, among others. His articles include product introductions, news, manuals, video games, consoles, and more. He follows Apple keynotes live via stream.