With the current offer from Amazon you can order the smallest Kindle (Kindle Classic, so to speak) for 49 EUR. This means that you have reached a price at which you actually don't have to think about it anymore. The Kindle with its e-ink display has long been tested and found to be good. You can read the text on it in the sun and one battery charge can last for a month - other tablets can only dream of that!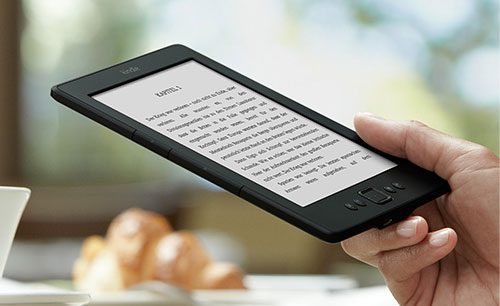 If you don't have an e-reader yet, you should consider buying now, because the price is really good. Even if you add a charger and the luxury leather cover with reading light, you still stay under a budget of 100 EUR.
The Kindle currently supports USB 2 and weighs only 170 grams. The dimensions are 166 mm x 114 mm x 8,7 mm. It is almost as long as a pen or pencil (see photo). The resolution of the screen is 800 x 600 pixels. Of course, this is not suspicious of the retina, but it is definitely enough for reading.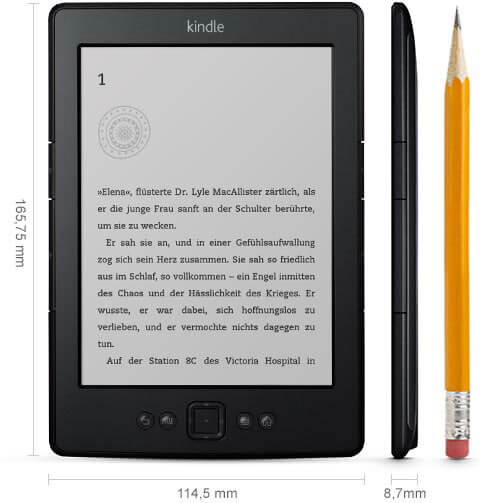 To get new books on the Kindle, you can use its WLAN interface. You can use it to look around the store and go shopping.
Here is the link to the offer: https://www.amazon.de/gp/product/B007HCCOD0
Jens has been running the blog since 2012. He appears as Sir Apfelot for his readers and helps them with problems of a technical nature. In his free time he drives electric unicycles, takes photos (preferably with his iPhone, of course), climbs around in the Hessian mountains or hikes with the family. His articles deal with Apple products, news from the world of drones or solutions for current bugs.