I'll have it for you in mid-April already announced, and now the time has come: With Amazon Prime Video you can watch selected content (films, series, documentaries) free of charge with advertisements. What can be selected as an "IMDb TV" channel in the USA is called "freevee" in this country. However, this is also not a single streaming offer with its own platform, but a channel in the large cosmos of Amazon Prime Video. Accordingly, an Amazon account and registration with the same on the Amazon website or in the Prime Video app is required to use freevee. The offer of Amazon Prime Video freevee can be found with this link.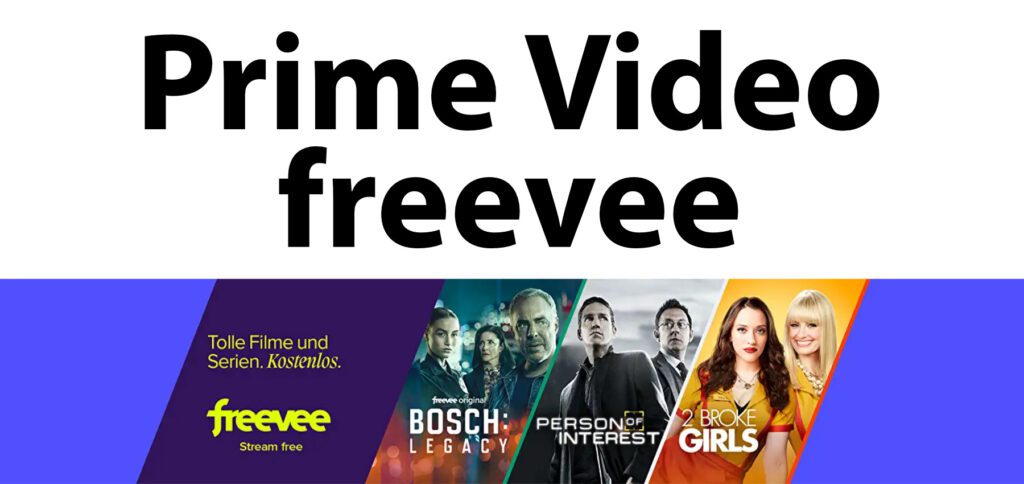 Free streaming at freevee: A few highlights and first seasons of series
Unlike Netflix, where its own cheap subscription model with advertising is to be created for all existing content, the Amazon Prime Video freevee offer is quite limited at the start. On the new channel's homepage linked above, you will find a selection of "Best of" content, different film genres, series, top-rated content on IMDb and so on. Drama, sci-fi, indie productions, comedy, anime, documentaries and the like are also included.
But what is missing: top-class and blockbuster. I have personally never heard of most of the films and series; in the anime section you will look in vain for Ghibli content, Detective Conan, One Piece, Your Name and the like. In addition, only the first seasons of the series are available, so you have to get a Prime subscription or even buy the series (in batches) to continue watching. Out of interest, I clicked on "Parks and Recreation" because the original English sound is completely missing.
Content for the start of the freevee channel on Prime Video
Here I have listed a few of the films, series and documentaries (that I know of) that I saw when I first looked at the freevee channel. The offer displayed on the start page can vary, depending on whether and for which content you have used Prime Video before. So maybe you will find better offers than these in your own Amazon freevee test:
Movie: The centenarian who climbed out the window and disappeared; Scott Pilgrim; nightcrawler; who disturbs the nightingale; Colonia Dignidad

The series: 2 broken girls; Parks and Recreation; Peaky Blinders
documentaries: Better watch Art or in the ARD media library past
First freevee experience: frequency of advertisements
If you don't switch completely inexperienced from linear private television to Amazon freevee or similar content (in the meantime also YouTube with sometimes two adverts in a row that cannot be skipped), you may be bothered by the commercial breaks. As I have read in the first reports with freevee experiences, there are probably two or three interruptions of 40 to 50 seconds per series sequence. In films, a commercial is shown every 15 to 20 minutes for one and another freevee experience report.
In the case of a 90-minute film, that can be up to six commercials – each of which is shorter than on TV, but you are more often torn out of the film. I personally see the possibility for free streaming in the freevee channel, but also an intention to advertise the Prime subscription or the purchase of individual content. As with freemiumApps you can definitely sink some money into it. What do you think of the new channel on Amazon Prime Video? Have you already gained experience with freevee? Feel free to leave a comment on the topic!
After graduating from high school, Johannes completed an apprenticeship as a business assistant specializing in foreign languages. But then he decided to research and write, which resulted in his independence. For several years he has been working for Sir Apfelot, among others. His articles include product introductions, news, manuals, video games, consoles, and more. He follows Apple keynotes live via stream.