At the beginning of calendar week 38 there are again a few interesting deals from the technology manufacturer Anker and its brands. From today and sometimes until Sunday you will get up to 48% discount on speakers and headphones from Soundcore as well as a Nebula projector and a USB-C hub. No discount or voucher codes are required for this; The price reduction is granted for regular purchases via the Amazon product pages linked below. The only thing to note is that the first offers are only valid today.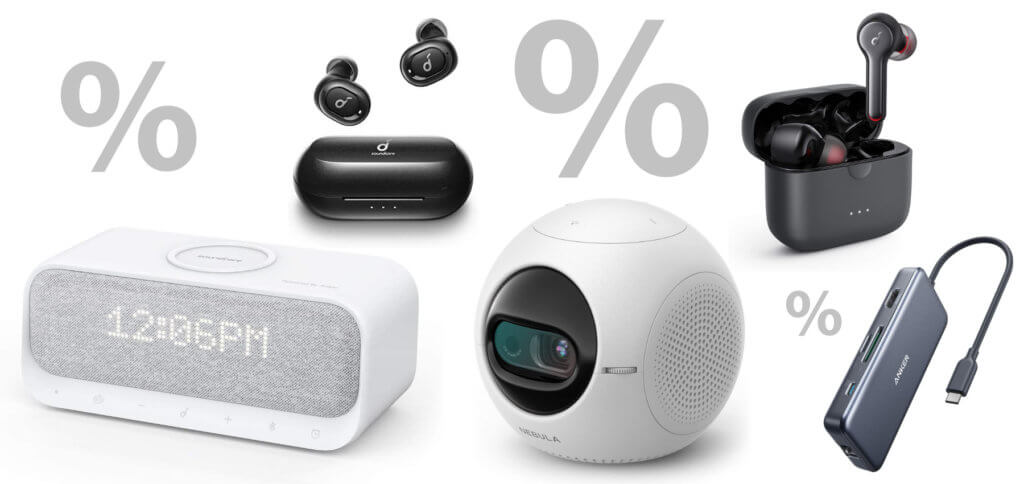 Anchor daily offers for September 14, 2020
From a 20 to 48 percent discount, the following four products offer a discount. These are items from Soundcore, Anker's audio brand. Today you can buy two speakers and two pairs of headphones at a discount. Here are the individual deals and links to the product pages:
Anchor weekly offers until September 20, 2020
The additional discounted products offered from today and until Sunday are manageable this week. It is a mini projector and a 7-in-1 USB-C hub for Mac and PC. If the projector is too weak for you, you can also use the Nebula Cosmos Max look at. But first of all, here are the two weekly offers:
All statements without guarantee; Changes possible
With Lynne, a graphic artist and designer has joined the team who contributes articles on the topics of homepage, web development and Photoshop. YouTube has recently become one of her areas of activity. Lynne is (unintentionally) very good at generating error messages and thus ensures a steady influx of problem-solving articles, which repeatedly make the Sir Apfelot blog a popular contact point for Mac users.