Until Sunday, December 8, 2019, Anker is still offering several products at attractive discounts as part of the Cyber ​​Monday week. You can find the price promotion on the Amazon product pages linked below. Voucher codes are not necessary this time, the discounts of 28% in some cases are granted automatically. In addition to cables, adapters, chargers and charging mats, the mini-projector "Nebula Capsule Max" and the camera surveillance system "eufy Security SpaceView" are also included. A total of eight packages have been put together that you can buy for yourself or as a Christmas present for others;)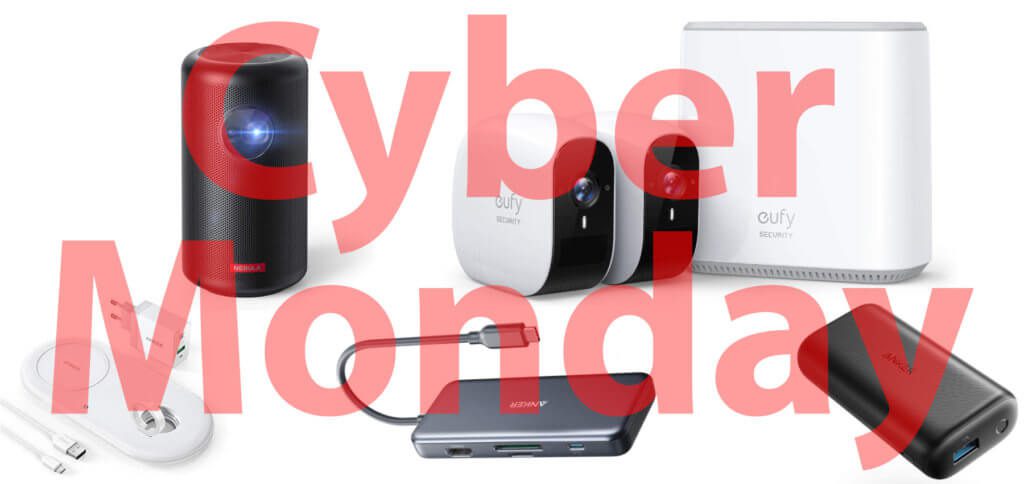 Cyber ​​Monday discounts from Anker / eufy
The discounts shown below are still valid until next Sunday. Coupon codes are not necessary this time; you can find the respective discount directly on the product page at Amazon:
Cyber ​​Monday on December 2, 2019 at Amazon
In addition to the listed offers from Anker, you will find a special one until midnight this Monday "Cyber ​​Monday" campaign page from Amazon. There you will find a wide variety of electronic products, devices and accessories cheaper. From the waffle iron to the razor to the Fire TV Stick, everything and much more is included. You can also buy large appliances such as a new washing machine, refrigerator with freezer compartment or dishwasher at a lower price on the promotions page. Have fun browsing and shopping - it's Christmas soon! ;)
Jens has been running the blog since 2012. He appears as Sir Apfelot for his readers and helps them with problems of a technical nature. In his free time he drives electric unicycles, takes photos (preferably with his iPhone, of course), climbs around in the Hessian mountains or hikes with the family. His articles deal with Apple products, news from the world of drones or solutions for current bugs.