In the Cyberport Cyberdeals There are always cheap electronics, household appliances, computer components, laptops and smartphones. As an authorized Apple dealer, Cyberport also offers Apple devices such as the iPhone, iPad or MacBook Pro at lower prices in its weekly deals. From today and until Wednesday, August 15, 2018, you can, for example, buy the iPhone SE with 32GB storage as new for only 279 euros. The 13,3-inch MacBook Pro (2,3 GHz, 8GB RAM, 128GB SSD) is now available for 1.299 euros.
>> Click here for the offers <<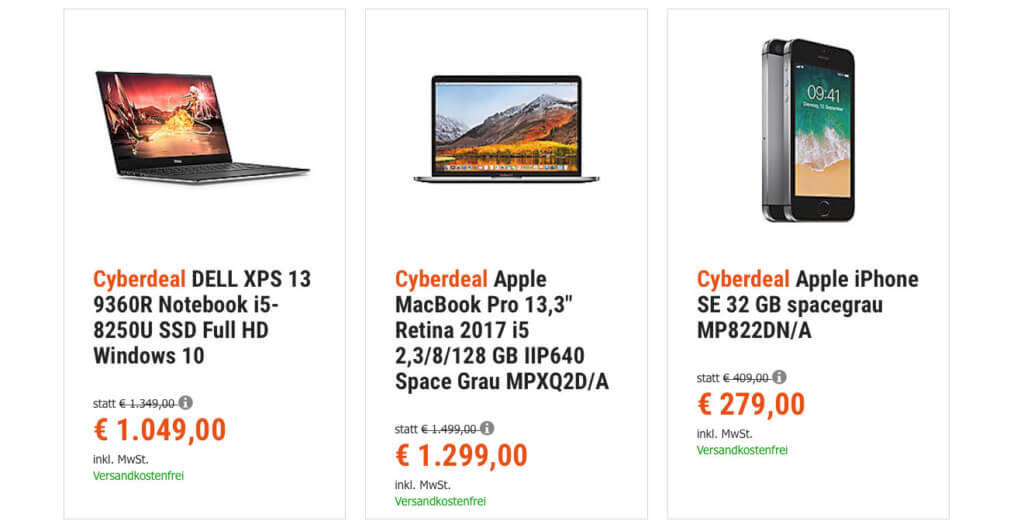 >> Click here for the offers <<
Comparison of Cyberdeals and reBuy products
From own experience with reBuy I can only recommend the supplier for buying and selling electronics, entertainment media and other products. The devices bought by reBuy are tested, cleaned, repaired if necessary, equipped with suitable accessories (e.g. charger, headphones, etc.) and then sold with a 36-month guarantee. The only disadvantage: the product that you want to buy is not always in stock. Some of the iPhone SE models currently read "Almost sold out", others "Out of stock".
>> Buy used iPhones at reBuy <<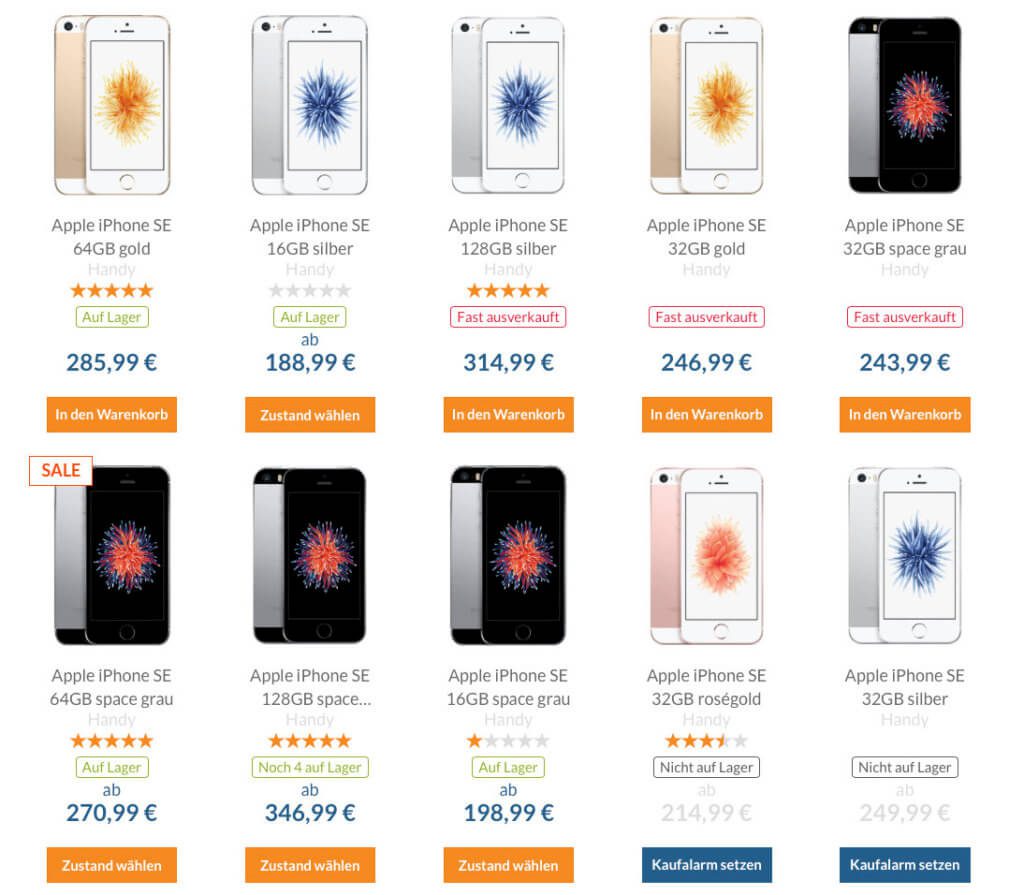 >> Buy used iPhones at reBuy <<
Apart from that, the price of the current Cyberdeals from Cyberport is quite competitive - even with regard to the refurbished products from reBuy. An iPhone SE with 32GB storage costs an average of 245 euros there. For only 34 euros more, the device is still available from Cyberport until Wednesday; and not as a used item but as a new item. You can already strike it if you are currently looking for an iPhone SE anyway.
After graduating from high school, Johannes completed an apprenticeship as a business assistant specializing in foreign languages. But then he decided to research and write, which resulted in his independence. For several years he has been working for Sir Apfelot, among others. His articles include product introductions, news, manuals, video games, consoles, and more. He follows Apple keynotes live via stream.