For today's World AIDS Day, Apple points out its support for the (RED) initiative and the Global Fund. According to the iPhone manufacturer, this has made it possible to help more than 11 million people affected by HIV and AIDS. Apple has been offering products in the special shade of red for 16 years that are labeled "(PRODUCT)RED" version are sold and part of the profit goes to the offer of help for care and support options. (RED) or Product Red was created in 2006 by U2 frontman Bono and Bobby Shriver. In addition to HIV and AIDS, the focus of the aid programs was and is also on malaria and Covid-19.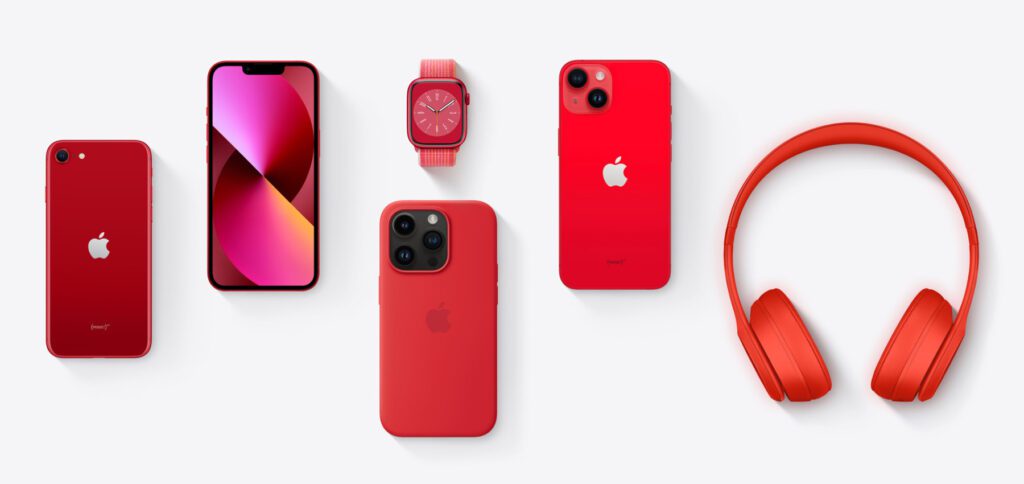 Apple's (RED) products grossed over a quarter billion dollars
According to today's press release on the topic, Apple items that have been sold in the "Product Red" version since 2006 have raised over a quarter billion US dollars for the relief efforts. This is said to have provided care and support for over 11 million people, including over 197 million HIV tests in sub-Saharan Africa. In addition, according to the information, more than 5 million HIV-positive mothers have been helped to prevent mother-to-child transmission.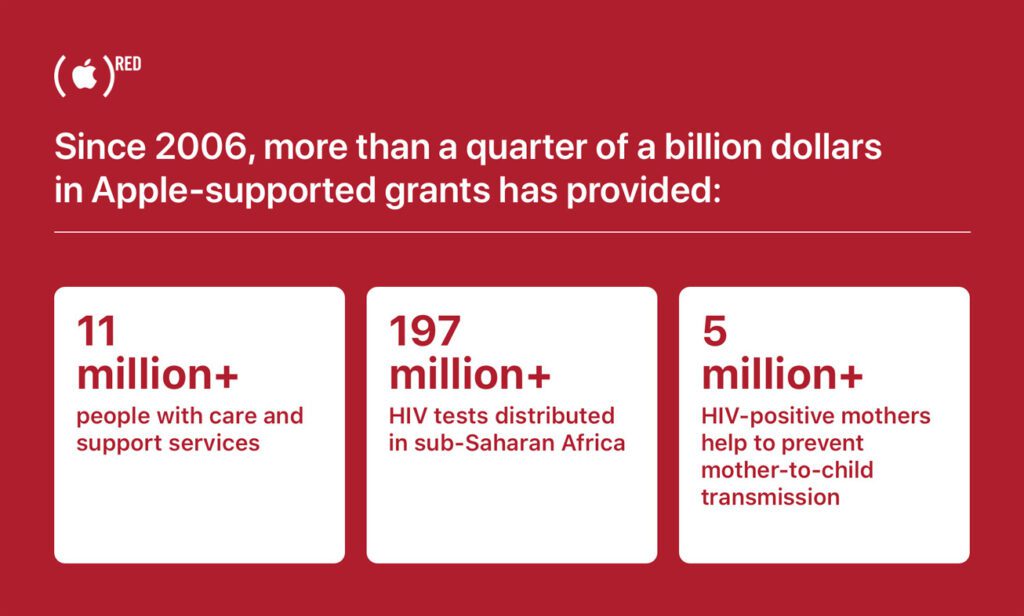 There was an experience report: "Funding also includes support for community health workers like Mama Esther, who bring compassion, care and access to treatment to their communities [...] During one of her visits to the church, Mama Esther came across Neema, who was pregnant and very ill. Mama Esther encouraged her to [...] to be tested for HIV, where Neema was found to be positive for HIV Virus reacted. Luckily, Neema started antiretroviral treatment right away — and not long after that, she gave birth to a baby who isn't infected with the HIV virus."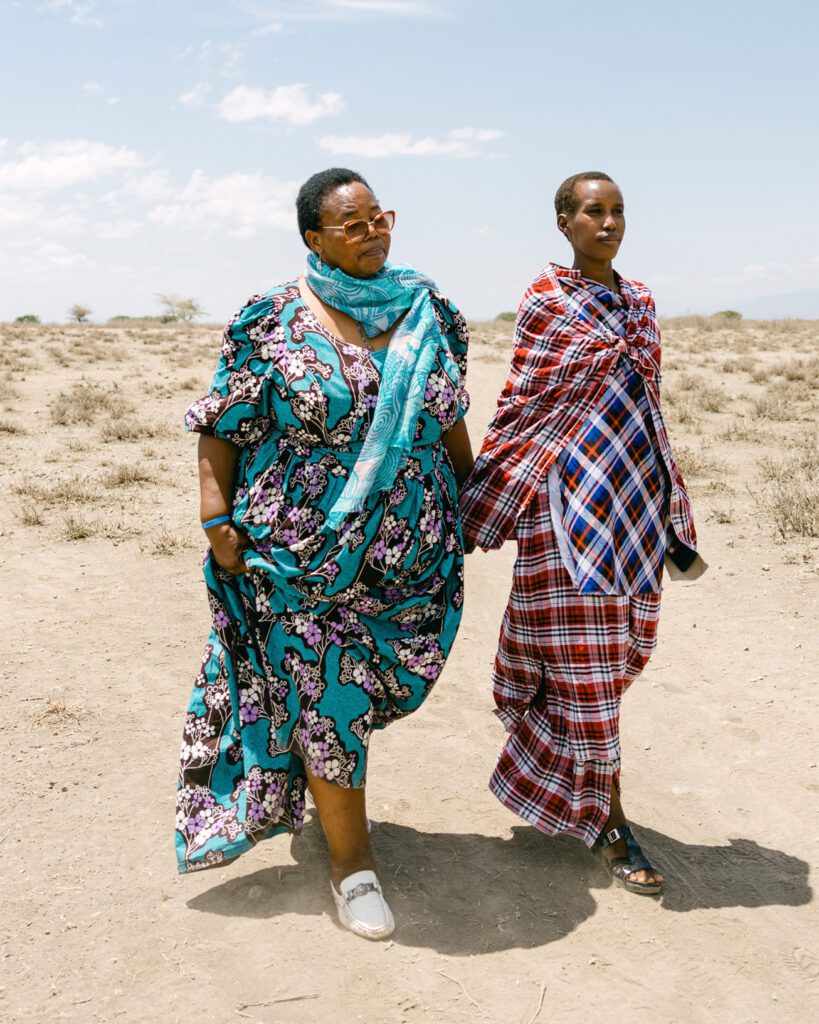 Reference to own offers and the Preppy App
In addition to the information on the previous offers of help, Apple goes into the linked press release on the current (RED) products, which are suitable as gifts for Christmas. In addition to this self-promotion, the Preppy App (here in the App Store) designed to help people living with HIV monitor daily PrEP (pre-exposure prophylaxis). Furthermore, the book and audio book offers at Apple are discussed as well as the World AIDS Day category in Apple Music.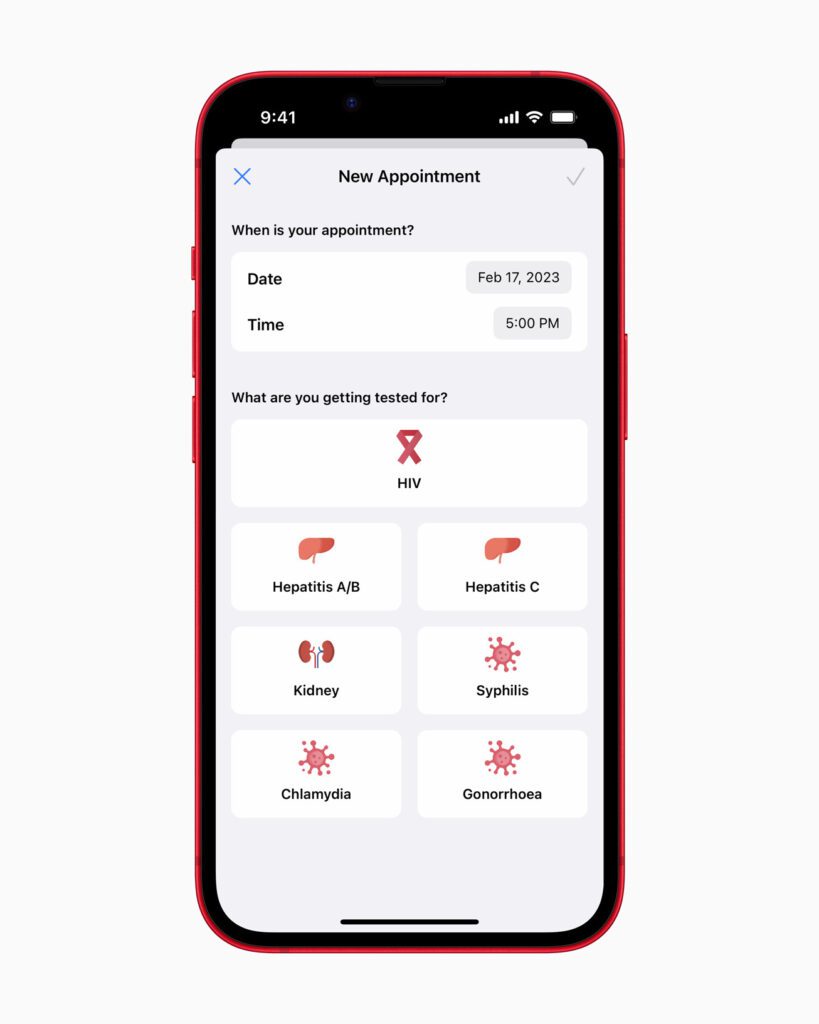 You can find more information on the subject not only in the linked press release from Apple, but also on these websites:
After graduating from high school, Johannes completed an apprenticeship as a business assistant specializing in foreign languages. But then he decided to research and write, which resulted in his independence. For several years he has been working for Sir Apfelot, among others. His articles include product introductions, news, manuals, video games, consoles, and more. He follows Apple keynotes live via stream.