Audacity for Mac, Windows, Linux and other operating systems is a free recording program for audio tracks, speech, instruments, etc. The free software for recording from a microphone or other audio input is relatively extensive and offers many functions, buttons, menus and displays on the user interface with itself. There are various offers to learn how to use Audacity as a beginner: the official online manual, the forum, video tutorials, Udemy courses and one or the other Audacity manual. Everything that I could find on the topic, I've put together for you in the following.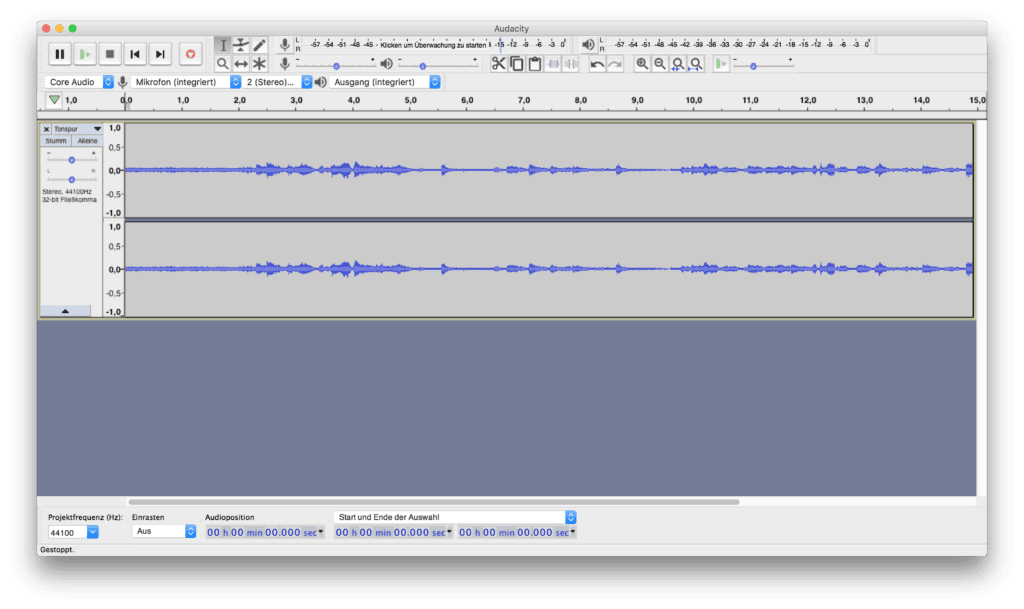 Audacity manual in German
The majority of the online offers that could serve as an Audacity manual - for example the official Wiki manual or the FAQ - are in English. If you are looking for an Audacity manual in German, there are also contact points on the Internet. The free audio editor, the options for sound editing and the individual menus, buttons and displays are fully explained in a comprehensive book by Holger Reibold - with a foreword by Markus Meyer, an Audacity developer from the very beginning. Book, table of contents and a reading sample can be found on Amazon.
The good thing about the book: it is very up-to-date and deals with the currently available software version Audacity 2.2. The Audacity manual published in March 2018 with the title "Audacity 2.2 compact: Professional sound editing with the best free audio editor"Covers the following areas on 280 pages in individual chapters:
Audacity 2.2 - the quick start
The Audacity user interface
Juggle files and projects
Editing and cutting tracks
Juggle with tracks
Audacity in practice
Audacity for advanced users
Analyze audio files
The effects
program settings
Appendix A (Installation on Mac, Windows PC and Linux as well as installation of LAME MP3 encoder and FFmpeg library)
Appendix B (Keyboard Shortcuts)
Other manuals: for children and for pre-order
An admittedly somewhat older book published in 2014, which deals with the free software for audio editing, is aimed directly at children. The guide and support from the specialist publisher mitp is called "Audio editing with Audacity for kids"And contains these topics: Installation and introduction, the first audio contribution, the interview, learning languages ​​with Audacity, self-made radio play, copyright and music usage, where to put the audio contributions ?, Podcast: Your own broadcast on the Internet. The book, that you can take a look at here, so deals more with an editorial approach.
Digital audio editing for children
Audio editing with Audacity for kids is made easier with this book. Here, too, you can choose between a paperback and the version for the e-reader or the Kindle app. The Audacity Handbook for Kids has good reviews.
A highly topical publication with the name "Audacity: practical knowledge for audio editing", Which will be released on September 30, 2018. The guide also comes from the author Brigitte Hagedorn, who wrote the kids book, and is intended to be a "practical guide to using the popular audio program". Topics in it are to record the sound correctly, edit it effectively and publish it skillfully. In addition to the audio tool, there will also be an editorial claim here again. For those of you who want to create radio plays, podcasts, radio broadcasts or the like, this could be Pre-order from Amazon so worth it;)
Practical knowledge for audio editing
The updated version of the guide, this time for adults. On 352 pages, this paperback will provide assistance and tips for using the Audacity app from the end of September 2018.
Specialist literature on the subject of "home recording"
It is not primarily concerned with the topic of Audacity, but with the overriding focus on home recording the mitp book of the same name by Carsten Kaiser. On 504 pages it goes into technology, hardware, software, spatial physics, cables and more, in order to lead to the most professional possible recordings from the home studio. The first 78 pages alone are about the computer, its requirements and the software. After the recording environment has been ticked off on a further 29 pages, 43 pages are devoted to the mixer. And then it comes to part 2 of 7, not counting the appendix. In other words, a comprehensive compendium that has been around for three years, but certainly still contains a lot of good knowledge.
Compendium for professional home recording
According to the author of this extensive book, anyone who wants to record, edit and mix audio at home not only needs an app, but the right hardware, a suitable environment and good equipment. So if you want to become a pro, you should take a look here.
Tip for the Audacity download
Before I get to the Audacity online manuals, forum, and video tutorials, I'd like to give you a hint. You should only download Audacity from the official developer website (here). Although there are also offers for downloading from sites such as CHIP, Softonic and Co., these are either outdated versions, an installation via "Downloader", which includes additional software, Trojans, malware and/or other nonsense, or even worse: both. Here is another guide on the subject: Why you shouldn't download software from download portals.
Update January 17.01.2021th, XNUMX: Attention: Audacity.de is NOT an official site!
I have just been made aware by a reader that Audacity.de is not an official website of the developers. On the contrary: The real developer site even warns Audacity.de that it is a fake site that spreads malware.
Corresponding sources for this statement can be found here:
Audacity Manual - the online manual with wiki
The Audacity Manual can serve as a free manual; But especially if you are able to speak the English language. That is why it is officially referred to as the "manual" - you can call it up here.
On the start page there is an overview of the user interface with explanations and links to the FAQ, the overview of the new features in Audacity 2.2.2, the forum for technical help and the Audacity Wiki (here the link). This looks very similar, but has a different structure and also offers a search function. The wiki also has a FAQ and other helpful articles to get you started. But also more detailed articles with help and tutorials.
Audacity Forum in German and in other languages
The forum for technical support, which has already been mentioned two or three times, is available in the international standard version in English and one each for German, English, Spanish, Russian and French. In addition to feedback and reviews, program maintenance, use in lessons, audio book production, music and podcasts, there are threads and assistance on technical development and a collection of bugs in the current issue alpha version (currently Audacity 2.3.0). The forum is run by the developers of the audio software.
Audacity video tutorials
You can find numerous free Audacity video tutorials in different languages ​​on YouTube, among other places. For example, there is an introduction to the program, the use of the compressor, noise removal and voice distortion at KreativEcke. There are also three videos, but with more up-to-date upload data, on the subjects of recording and editing voices, mixing voices and professional editing at OwlCage.
You get many more tutorial videos for the free recording and editing program with this search list. With the filter settings of YouTube you can determine the period from which the videos should come, so that you don't have to convert an 8 year old video to the current version;) I was able to create a single channel dedicated to the topic with current video tutorials unfortunately not find it.
Udemy courses
Udemy is an Internet platform that offers online courses on all kinds of topics at an international level. Experts from a wide variety of disciplines are currently giving more than 65.000 courses that users can take for a fee. Of course, this also includes Audacity Udemy courses. A list of all offers in German, English and other languages you get with this link. Whether it's recordings for the podcast or YouTube video, post-processing of audio recordings or the quick creation of professional recordings in just 30 minutes - there is a good selection. So more than just importing files and exporting files;)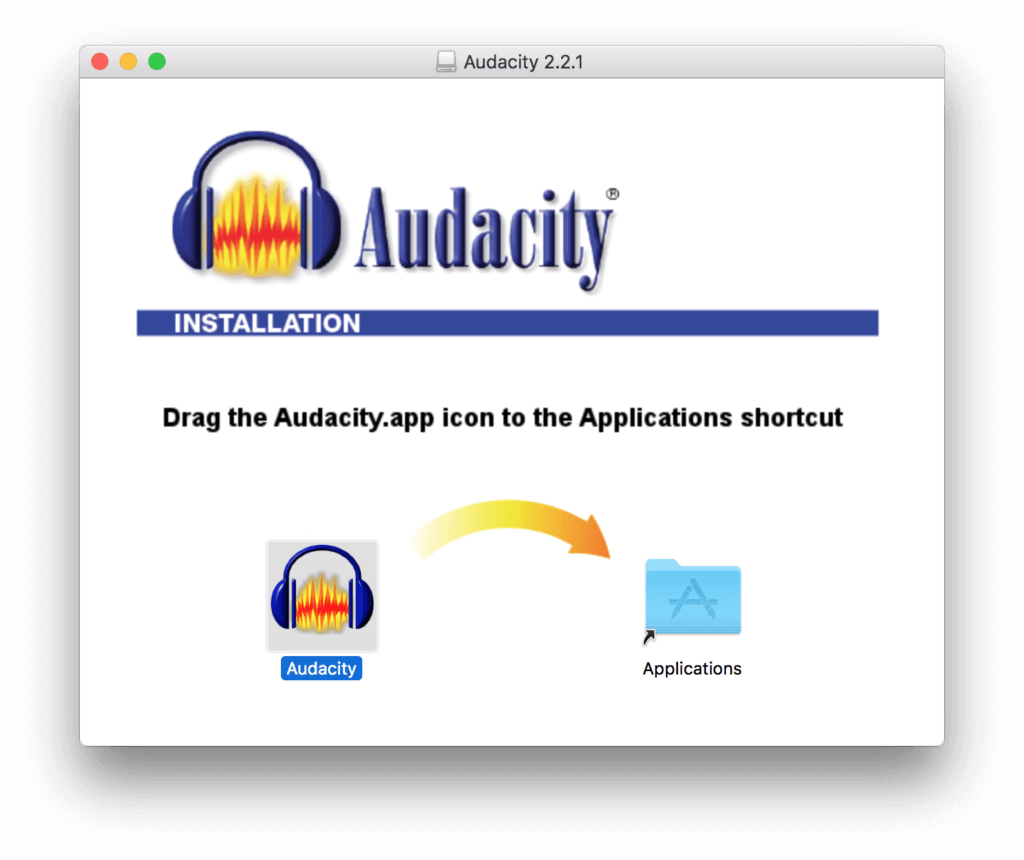 Summary
If, after downloading the free Audacity, you find that you need help getting started with the audio app and achieving certain editing goals, there are several places to go. The developers' websites and forums are probably the best way to get started. There are also tutorials on YouTube and courses on Udemy. The best way to get the full range of functions and possibilities is most likely with a printed Audacity manual on it. With a clear structure and all topics from installation to professional publication from a single pen, you are given extensive advice. So you can master the upcoming project;)
After graduating from high school, Johannes completed an apprenticeship as a business assistant specializing in foreign languages. But then he decided to research and write, which resulted in his independence. For several years he has been working for Sir Apfelot, among others. His articles include product introductions, news, manuals, video games, consoles, and more. He follows Apple keynotes live via stream.
The page contains affiliate links / images: Amazon.de