Audible offers at least one free audiobook each month that you can listen to on your smartphone app, compatible Kindle e-readers, and on your computer. The subscription actually costs 9,99 euros per month. In the current Easter deal, you can get Audible for a full 6 months for only 4,95 euros each. With it you can listen to the latest audio books, catch up on classics or discover hidden treasures for your ears at super affordable prices. You can get to the offer page with this link.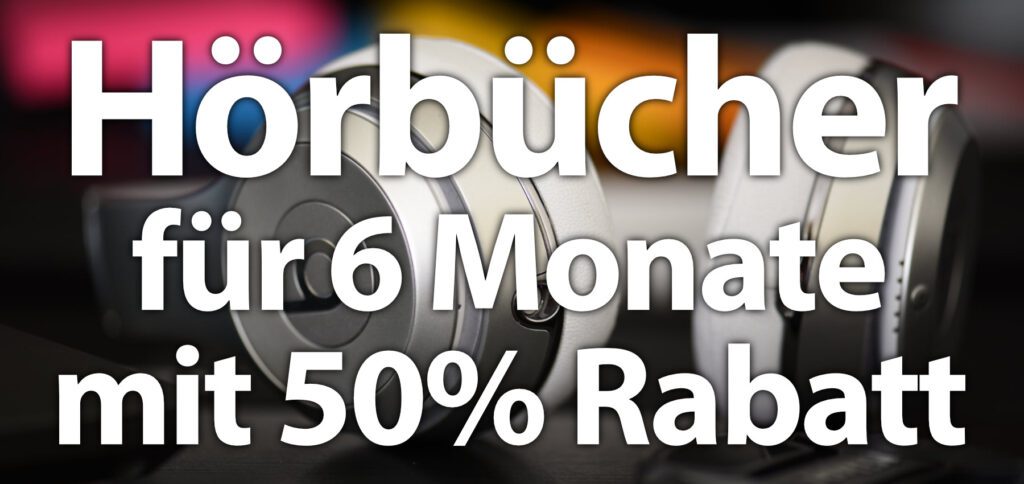 Audible Easter deal only for new customers of the audiobook offer
If you have already taken out an Audible subscription, a trial subscription or another deal, you will unfortunately not be able to take advantage of the current discount. However, if you have never used Audible with your current Amazon account, then click on the page linked above. Until April 7, 2021 you will get a 50% discount on the Audible subscription there, for half a year. So you can secure at least six audio books for the lowest price. Some short audio books and radio plays are available for half a month's credit, so you can even get two of them a month.
Large selection for all tastes and age groups
In addition to many exclusive in-house productions, Audible also offers numerous audio books and radio plays from various studios and broadcasters. The range includes everything and much more, from biographies and reports to fantasy and sci-fi novels to crime novels and comedy. You get your money's worth if you want to learn something new as well as if you are simply looking for something entertaining for the train ride or the cozy time on the couch. You will find radio plays for children and young people as well as audio books that are more aimed at an adult target group. Classics, contemporary literature, bestsellers and must-reads are represented as well as somewhat unknown works.
After graduating from high school, Johannes completed an apprenticeship as a business assistant specializing in foreign languages. But then he decided to research and write, which resulted in his independence. For several years he has been working for Sir Apfelot, among others. His articles include product introductions, news, manuals, video games, consoles, and more. He follows Apple keynotes live via stream.