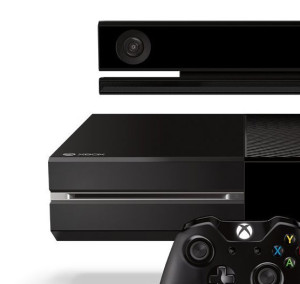 Many Xbox fans have been eagerly awaiting an opportunity to buy them in Germany since they were introduced. However, neither the release date nor the price of the Xbox One is currently known. The online shipping Amazon still has a good offer for Xbox One buyers from Germany: There you can the new Xbox Pre-order now and get it delivered on the date of publication - free of charge of course.
Pre-order price guarantee - buy Xbox one cheap
The price on the Amazon site is currently still 599 EUR, which is of course a placeholder price that is displayed there as long as no official sales price is known. However, Xbox experts reckon that this is EUR 499 - but of course that is pure speculation. Amazon will adjust the price on the website after the sale price becomes known.
But Amazon wouldn't be Amazon if they didn't have a treat for pre-orderers: Amazon offers a pre-order price guarantee. With this, Amazon guarantees that the pre-orderers get the cheapest price between the time of the order and the publication of the article. More on this page.
So if you want to be among the first to own the Xbox One from Microsoft in Germany, you would do well to get it to buy from Amazon via this special XBox One page.
Jens has been running the blog since 2012. He appears as Sir Apfelot for his readers and helps them with problems of a technical nature. In his free time he drives electric unicycles, takes photos (preferably with his iPhone, of course), climbs around in the Hessian mountains or hikes with the family. His articles deal with Apple products, news from the world of drones or solutions for current bugs.