The Apple Mac, the iMac and the MacBook (Pro) are designed for productivity and can be wirelessly equipped with peripherals using Magic Mouse, Trackpad and Apple keyboards. However, in addition to power supplies, printers, scanners, graphics tablets and other things, there are always devices and connections that make cables and their organization necessary. If you want to install a cable guide on your desk, you will find many offers for it. In order to bring some order to the range of cable routing, cable entry / opening for the table top, cable clips, cable hoses and Co., I have created a few overviews for you;)
Cable routing under the table top
Cable routing at the desk is ideal, for example, under the table or worktop. Anyone who has ever searched for this is sure to know one or the other cable duct as well as the IKEA Signum model. Here I have selected 5 products for you that are suitable for cable routing under the desk top: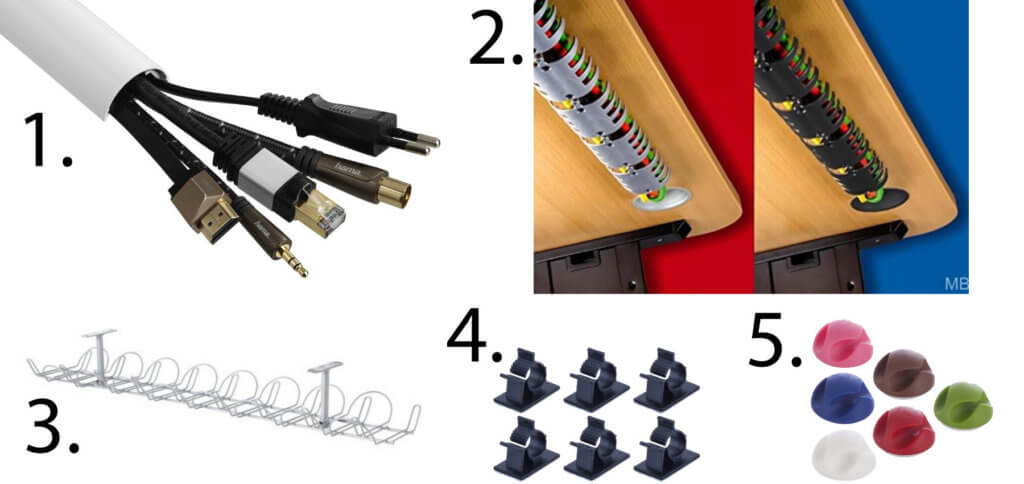 Tip for earphones: Headphone suspension under the table top / on the shelf
Cable entry in the table top
Sometimes the problem is not necessarily with the organization of the cables, but with the connection to the Mac when the table or desk is directly against the wall. You don't want to move it to the front just so that there is space for the cables behind it. Even in the office, where two desks are adjacent to each other, work should be done in a space-saving manner - and a cable bushing / cable outlet is used for the hole in the table top: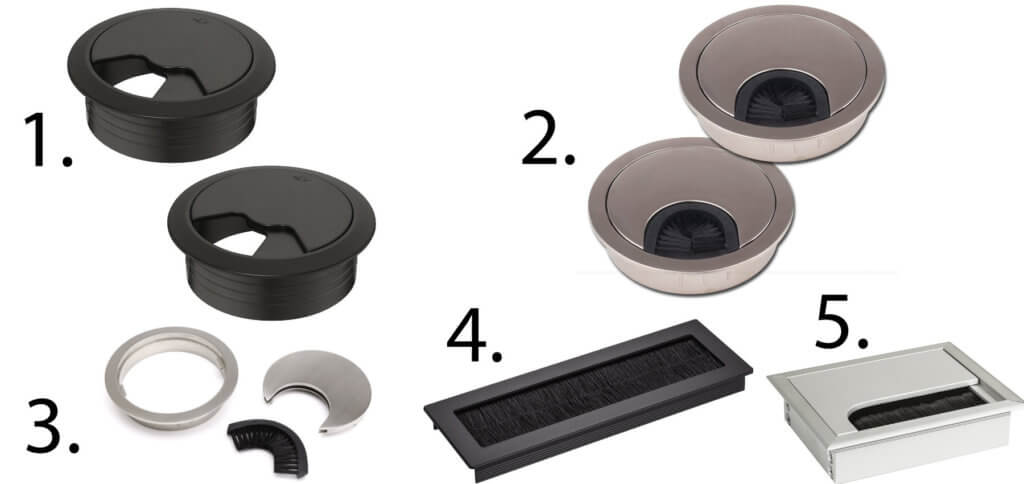 Only 7,99 EUR: Wood milling machine for 6 cm holes (cable or table socket)
Cable hose or cable spike for bundling
The cable routing at the desk can also be implemented with a cable hose or a cable spiral to route several cables in one direction and combine them to save space. Also from this area of ​​cable routing at the workplace I have selected 5 representatives for you who look very practical, have good reviews and can be bought cheaply on Amazon: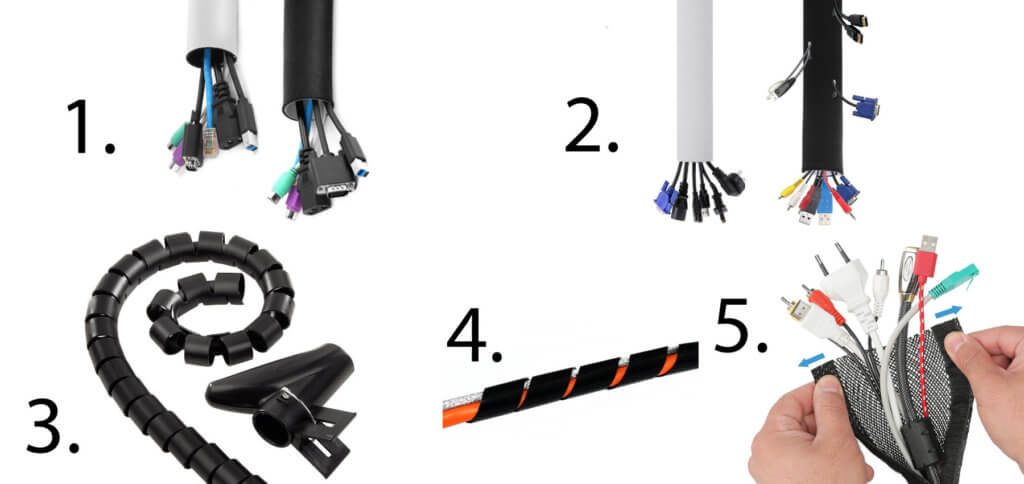 In the test: AUKEY KM-G9 keyboard (QWERTZ)
Summary of cable routing at the desk
Whether as a cable guide on the desk, for the cable outlet on the table top or for cable management in the home theater: there are numerous products for cable organization. How you want to organize and arrange your cables, whether you use channels, clips or clamps, is up to you. You are welcome to leave your experiences, opinions and favorites for cable routing at the desk as a comment under this post;)
After graduating from high school, Johannes completed an apprenticeship as a business assistant specializing in foreign languages. But then he decided to research and write, which resulted in his independence. For several years he has been working for Sir Apfelot, among others. His articles include product introductions, news, manuals, video games, consoles, and more. He follows Apple keynotes live via stream.