There is a scam in WhatsApp as well as in other messengers and via SMS, for which messages from alleged relatives with a new number are received. Older people in particular are said to be contacted by their son or daughter. It is claimed that the child has a new number and that something is not working with the online banking as a result. Accordingly, the victims of this scam should transfer a higher amount of money to a foreign account. However, it is also possible that a six-digit PIN is received, which is to be transmitted. This is used to take over the messenger profile.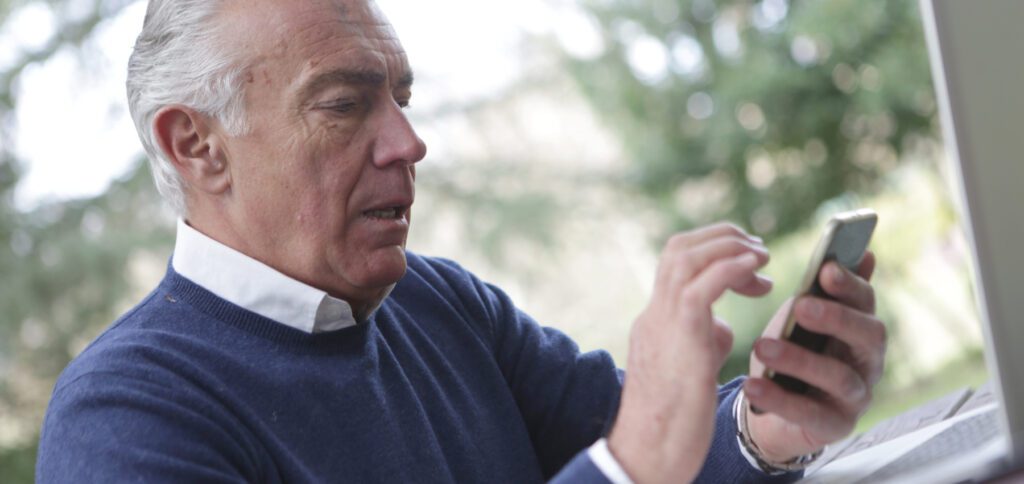 WhatsApp scam: Alleged relatives need a transfer
Four-digit or even five-digit amounts are to be transferred because online banking does not work for the alleged children with a new cell phone number. But before you save the unknown phone number as the new number of your son, daughter or other relative, you should play it safe.
You should call both the new number and the old number of the person and ask them what the whole thing is about. Transfers should not be made at all, even if pressure is built up with little time or serious consequences if the transfer is not made. If it's a scam, take screenshots of the conversation and report it.
Screenshot: How to take a screenshot on iPhone?
WhatsApp account theft: Do not forward a PIN number
A PIN number may be required to restore, verify or transfer a WhatsApp account to another phone and number. This six-digit number is then sent when verification is required for the respective process. Scammers can take advantage of this by using the trick above, posing as relatives and claiming that the PIN belongs to their online banking.
Because managing the bank account or making a transfer (e.g. abroad) does not work properly for them, they have had the PIN sent to the alleged parents and now want to know them. If you give them the sequence of numbers, they can take over your own WhatsApp account – and thus cheat other alleged relatives. So here too: ask several times whether it is really a well-known person.
Delete WhatsApp account - that's how it works!
Summary of tips: Protect against fraud or report fraud
If you, your relatives, acquaintances or friends receive a WhatsApp message, contact via another messenger or an SMS in which a person you claim to know contacts you and demands money or the WhatsApp PIN, you should be careful. Do not respond to the demands, but clarify whether it is really a person you know. And this is how you can do it:
Call the new number to make sure it's the person specified
Don't let the new number stress you out with time pressure on the messages or the person on the other end hanging up/pushing you off
Call the person's old number and ask if they really have a new number
Asking for things that only someone close to you can know (but not giving out any other personal information)
If fraud is suspected, take screenshots of all messages and the number and use them to file a complaint
If you have already responded to the attempted fraud, transferred money, lost your messenger account or suffered other damage, then inform the relevant authorities as soon as possible. If you have made a transfer that turns out to be fraudulent damage, then inform your bank immediately. He also reports the fraudulent case to the operator of the app used in the event of an account loss. But we keep our fingers crossed that you read this preventively and don't fall for the WhatsApp scam.
After graduating from high school, Johannes completed an apprenticeship as a business assistant specializing in foreign languages. But then he decided to research and write, which resulted in his independence. For several years he has been working for Sir Apfelot, among others. His articles include product introductions, news, manuals, video games, consoles, and more. He follows Apple keynotes live via stream.