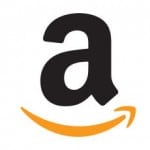 Shopping at Amazon has recently become much cheaper if you pay attention to promotional vouchers from Amazon and, for example, use a voucher code Amazon 5 euros. Since 2015, the online shop has also been offering coupons that can be used to save money when purchasing certain products. The procedure is kept very simple, because you don't have to enter a discount code, you can simply browse through the corresponding products and then activate the coupon with a click of the mouse. Then you put the corresponding product in your shopping cart and the discount or the Amazon voucher code of 5 EUR or 10 or 20 EUR automatically deducted from the total bill. Depending on the coupon code, it can be discounted by 10%, 20% or more or by certain amounts of money such as EUR 5, EUR 10 or EUR 20.

If you want to see which products are currently available at a discount, you will find them on the coupon page of Amazon.
Alternatives to the voucher code from Amazon
If you want to save on Amazon in order to use discount coupons in addition to the usual voucher codes, you should also take a look at the following pages:
This gives you a wide range of options to get a discount for your purchase.
Jens has been running the blog since 2012. He appears as Sir Apfelot for his readers and helps them with problems of a technical nature. In his free time he drives electric unicycles, takes photos (preferably with his iPhone, of course), climbs around in the Hessian mountains or hikes with the family. His articles deal with Apple products, news from the world of drones or solutions for current bugs.