Until next Thursday, October 6th, 2022, you can get up to 10% discount on Pitaka protective cases with the right voucher code at Amazon. The offer applies, among other things, to cases for the iPhone 13 series, for the Apple Watch Series 7 and for the Apple Watch Series 8. For the new case models for the iPhone 14 series you do not need a voucher code, with these there are various offers for a 5% discount directly on the product page. How an Apple iPhone 14 Pro case from Pitaka can look like, what is included in the box and my impression of it, you can read and see this with this link.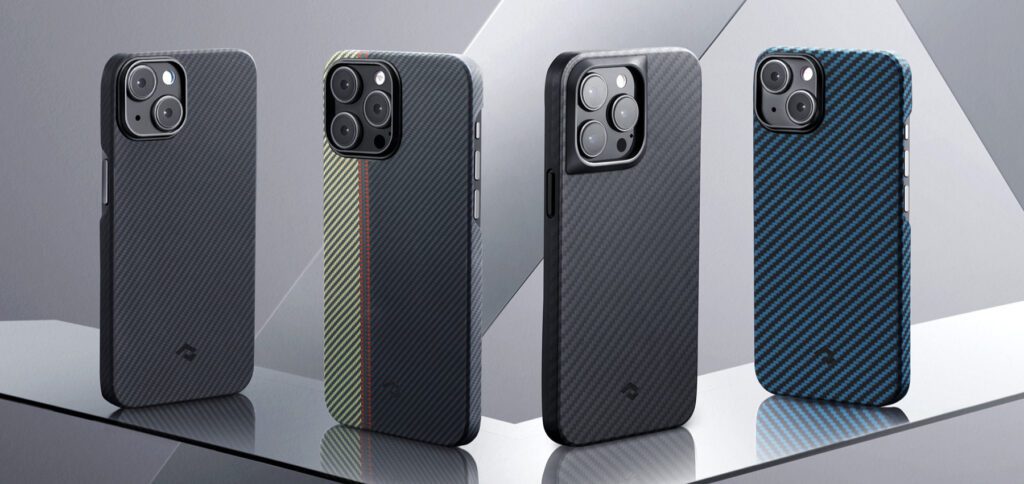 Buy cheaper cases for the Apple iPhone 13 and 14
The quickest way to find the right protection for your Apple device is to in the Pitaka Store on Amazon look around There you can browse through different categories for phone cases, tablet accessories, Apple Watch accessories, chargers, charging stations and more. Of course, you will also find the offers there that come with the voucher code pitaka1004 be discounted by 10%. You can get the MagEZ Case 2 for the iPhone 13 series in all sizes, colors and patterns e.g. B. on this product page. The MagEZ Case 3 for the iPhone 14 series you can find here.
Cases for the Apple Watch Series 8 and 7 cheaper
The case for the Apple Watch Series 8 is the same as that for the Apple Watch Series 7, as both are available in 41 mm and 45 mm case sizes - with the same construction. Accordingly, you get the cover for both models, such as this link, with the coupon code pitaka1004 to buy 10% discount. This offer is also valid until October 6th. You enter the code at the Amazon virtual checkout after you have put the selected product in the shopping cart. The code will then be checked and the credit will be deducted from the purchase price.
Information provided without guarantee; Changes possible
After graduating from high school, Johannes completed an apprenticeship as a business assistant specializing in foreign languages. But then he decided to research and write, which resulted in his independence. For several years he has been working for Sir Apfelot, among others. His articles include product introductions, news, manuals, video games, consoles, and more. He follows Apple keynotes live via stream.
The page contains affiliate links / images: Amazon.de