LiPo batteries are used in pretty much every drone and every quadrocopter. Such a lithium polymer battery is susceptible to low temperatures. Even a temperature around freezing point can shorten the flight time by 30 to 50% if the drone batteries are not prepared for the flight. So if you want to fly your drone in winter, then you should consider the following tips and tricks. So in the ideal case you can keep the regular flight time of the drone in wintry degrees.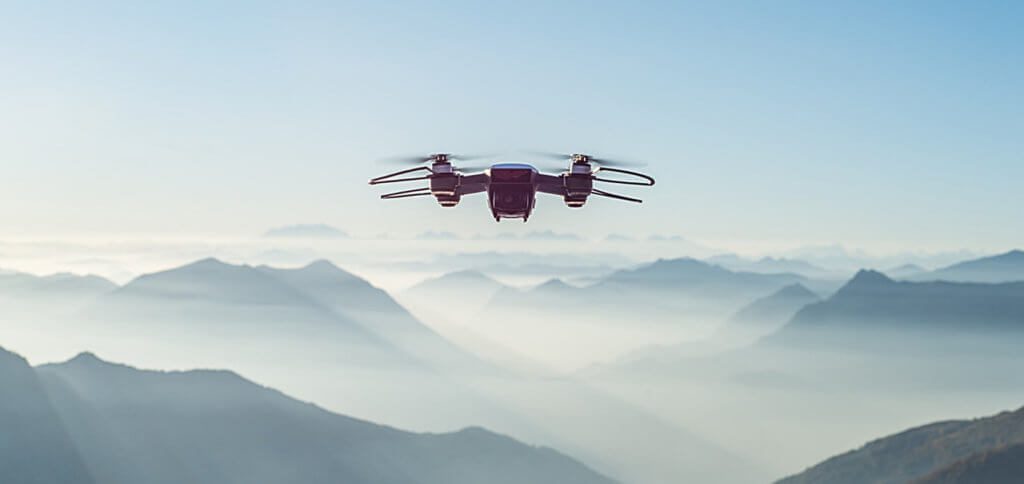 Drones fly in winter - keep batteries warm
So that the drone and especially its lithium polymer battery does not literally have to start cold, there are various ways to keep it warm during transport and in preparation for the flight. My solution is a kind of document safe for mobile use. The mobile, lockable and fireproof case is also intended for LiPo transport due to its fire resistance. The fire resistance means that heat does not get inside as quickly; Conversely, batteries that have been warmed up at home or in the company do not cool down so quickly during transport. There is one here Document safe / battery case that I bought:
First Alert money, documents and LiPo cases
To keep your drone batteries warm, you can use such a case or document safe for mobile use. Whether warmed up at home or equipped with pocket warmers against the winter cold on the go - your drone batteries will last longer.
More articles worth reading on the blog:
Warm up the drone's battery - hot water bottle or hand warmer
Another tip for warm drone batteries in winter comes from grandma's bag of tricks: a standard hot water bottle. It is only important that you do not use water in the hot water bottle that is warmer than 40 ° C or a maximum of 50 ° C. Because not only the cold in winter can damage the LiPo batteries of drones, but of course too high temperatures and heat. Alternatively, you can several hand warmers and distribute them between the batteries in the bag, backpack or case shown above. The advantage of the pocket warmers: you can quickly grab one to thaw your hands that have become cold from the drone;)
Long-lasting, automatically activated hand warmers
These pocket warmers / heat cushions are good for drone flights in winter. On the one hand to keep the drone batteries warm and on the other hand to warm up the hands again. Different packs with 5 to 30 pairs of heat cushions can be selected.
Keep batteries warm and / or recharge on the go
If your DJI batteries fall victim to the cold or do you want to keep them warm by charging them on the way to the place of use, then I have a few recommendations for you. Here in the blog, charging cases and mobile charging stations have already been presented here and there for some DJI drones. Have a look at the corresponding articles on DJI drones and DJI battery charging systems:
After graduating from high school, Johannes completed an apprenticeship as a business assistant specializing in foreign languages. But then he decided to research and write, which resulted in his independence. For several years he has been working for Sir Apfelot, among others. His articles include product introductions, news, manuals, video games, consoles, and more. He follows Apple keynotes live via stream.
The page contains affiliate links / images: Amazon.de