This week offers Creative Market an interesting gift to: "Instant Hipster". This is a collection of 19 actions that you can load into Photoshop and apply to your photos in the future with one click. The 19 retro effects can only be used this week download for free.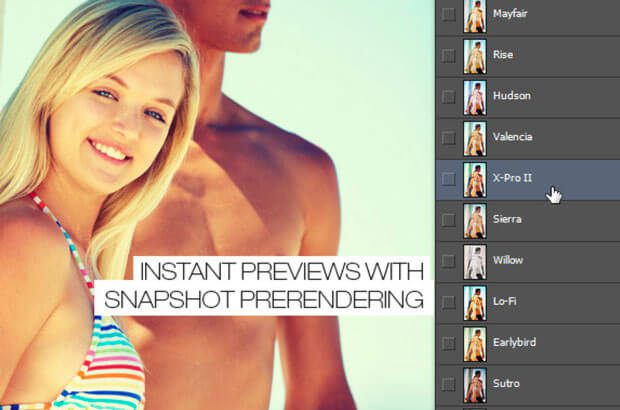 Not only the effects are very nice, but also the "Play all Actions" action, which applies all possible effects to the selected photo. The individual results can then be easily viewed in the "protocol" and you can then select the action that you like best.
The look of most of the effects should be familiar to you from a number of Instagram photos. Now you have the option to apply this to your photo collection as well.
Jens has been running the blog since 2012. He appears as Sir Apfelot for his readers and helps them with problems of a technical nature. In his free time he drives electric unicycles, takes photos (preferably with his iPhone, of course), climbs around in the Hessian mountains or hikes with the family. His articles deal with Apple products, news from the world of drones or solutions for current bugs.