Do you want to give a gamer a present for Christmas, but you only have a small budget? No problem, because instead of an expensive controller, an expensive Triple-A game or a Steam voucher, you can also wrap something ergonomic in wrapping paper. The palm rests from VAYDEER for mouse and keyboard cost only 14,99 euros, can be ordered including Prime Shipping and ultimately ensure that gaming on the computer is more pleasant. The accessories are particularly useful when using higher mechanical keyboards and gaming mice.
TL; DR: Click here for the cheap gift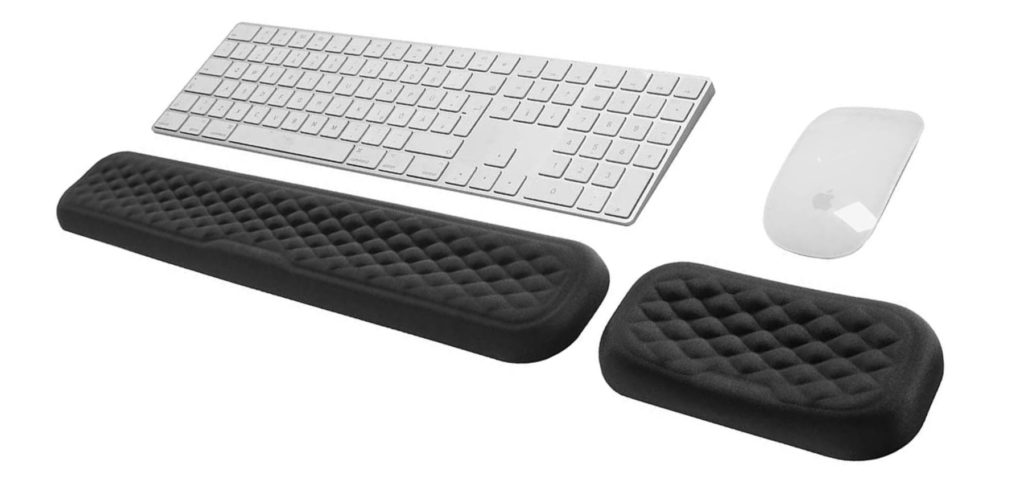 Palm rest for mouse and keyboard from VAYDEER
The padding of the shelves, which are placed in front of the keyboard and in front of the mouse / mousepad, is made of memory foam. This is flexible, but also robust, so that it returns to its original shape after use. Both on the keyboard, e.g. B. for the use of the WASD keys and shortcuts in various games, as well as on the mouse, such a place for the heels of the hand or the forearms is useful. This way, the wrists don't buckle and prolonged gaming on the computer is less stressful for hands, arms and joints.
Especially good and very good ratings for the ergonomic accessories
On the Amazon product page linked above, where you can order the palm rests with Prime Shipping, you will find numerous reviews from users. Most rate the offer with 5 out of 5 stars, ie with the grade "very good". But many ratings were also given "good", i.e. 4 out of 5 stars. There are only a few ratings and reviews left. There are also several photos of the pads showing the combination with the keyboard and mouse. So you can get all the information you need before buying. I think the two palm rests are a good gaming gift under 20 euros for Christmas 2021 :)
After graduating from high school, Johannes completed an apprenticeship as a business assistant specializing in foreign languages. But then he decided to research and write, which resulted in his independence. For several years he has been working for Sir Apfelot, among others. His articles include product introductions, news, manuals, video games, consoles, and more. He follows Apple keynotes live via stream.
The page contains affiliate links / images: Amazon.de