Gearbest is currently a campaign week and there are numerous discounts on household goods and smart home technology. From the antibacterial toothbrush holder and the digital hydrometer to lighting and vacuum robots to ice cube machines and raclette grills, everything is included - and at a low price. Some of the individual deals on the page linked below are already valid today. According to information from Gearbest, the really big discounts will start there, especially tomorrow. Also included is the house brand Alfawise, which among other things air cleaner with different filters.
TL; DR: Click here to go directly to the current campaign page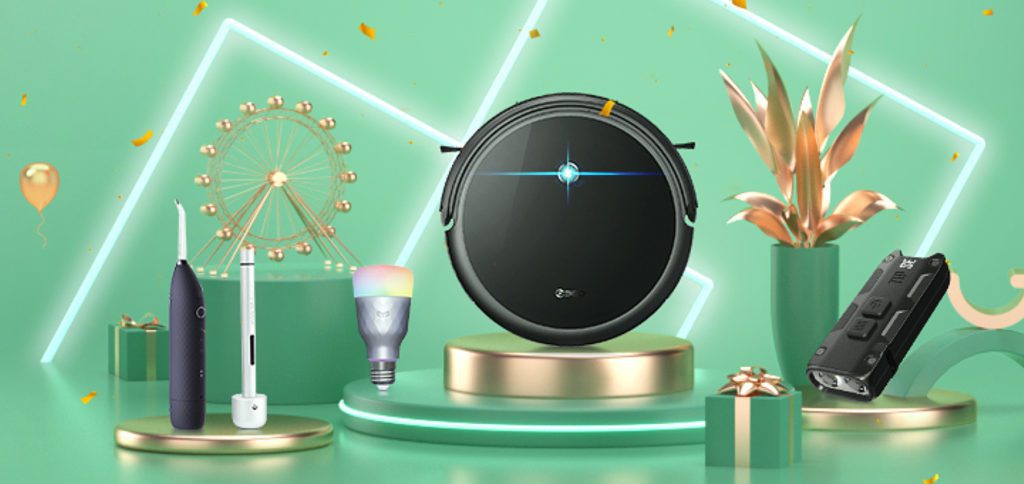 Gearbest deals in the run-up to Singles' Day on 11.11.2020/XNUMX/XNUMX
What Singles' Day is and what opportunities it offers for cheap online shopping, I already showed you yesterday in this post: Gearbest - low price promotion before the Singles' Day SALE on 11.11.2020/XNUMX/XNUMX. There you will also find links to other promotional pages on which smart home devices, 3D printers, engraving machines, entertainment electronics, Xiaomi products and so on are offered cheaply. The discounts are pretty strong, because Gearbest definitely wants to offer the current lowest price for the individual deals - especially compared to other shops and dealers.
Discounts for the smart home and other cheap deals
To the campaign page, which will be all about today and especially tomorrow and then on the weekend, you come with this link. On the site you will find, in addition to the already described, so-called "Half Price Deals" in limited editions. If you can secure one of the few coupons for an article, you only pay half the price. Especially with smart lighting in the form of LED lightbulbs, which can be addressed via app or Apple Home, it is definitely worth it. Just take a look;)
Jens has been running the blog since 2012. He appears as Sir Apfelot for his readers and helps them with problems of a technical nature. In his free time he drives electric unicycles, takes photos (preferably with his iPhone, of course), climbs around in the Hessian mountains or hikes with the family. His articles deal with Apple products, news from the world of drones or solutions for current bugs.