As part of the Singles' Day GOGOBEST has exciting offers for all bike friends: Not only do you get the GOGOBEST GF600 e-mountain bike with fat tires and a range of up to 110 km cheaper. The bikes are shipped free of charge and from a certain order amount you also get a YESOUL S3 ergometer for free. GOGOBEST is an EU e-bike manufacturer that designs and tests various models from Poland. It is produced in China, but shipping via the shop can be handled via the EU warehouse. So there are no unexpected import or customs costs.
Abbreviation: Go directly to the product here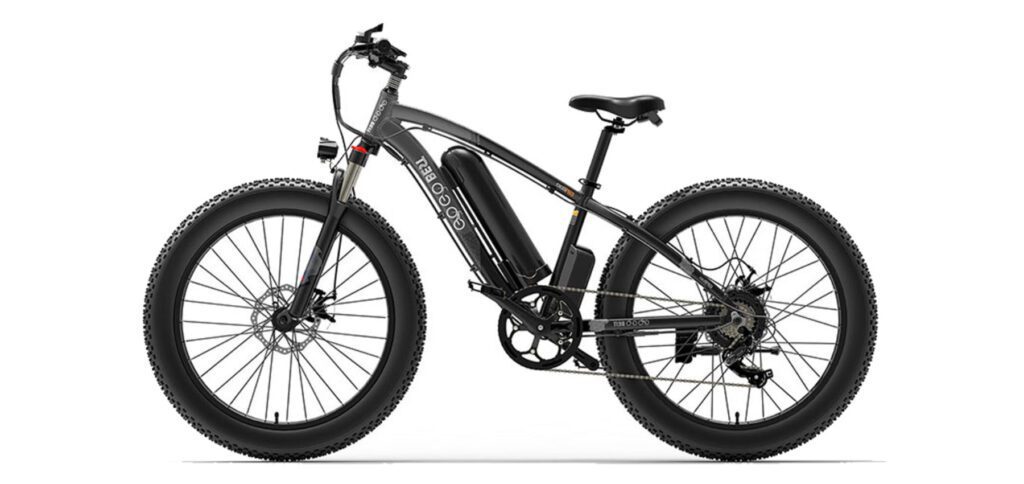 Buy GOGOBEST GF600 with 5% discount
The GOGOBEST GF600 e-mountain bike with fat tires has modern 18650 lithium batteries from Samsung and has a range of up to 110 km in "assisted mode". This means that the electric drive helps with pedaling, which is not only comfortable uphill, but also over long distances.
If you rely completely on the brushless, 1.000 W strong aluminum motor, you can travel up to 45 km. There are not only five levels for the Assisted Mode, which are set automatically after intelligent recognition of the requirements. You will also find a 5-inch LCD screen on the handlebars, which provides information about current usage and other values.
Additional advantages such as the aluminum frame, the "Fat Tire" tires, the mechanical disc brake and the ergonomic saddle can be found on the product page linked above. Simply use the code when purchasing F7WQ68 and get a 5% discount. If you still need accessories or other bike products, then take a look at the other campaign pages.
Several offers for e-bikes during the promotional period
You can find even more deals from GOGOBEST on the 11.11 Big Sale promotion page. In addition to other e-mountain bikes, you will discover retro two-wheelers, mopeds, folding bikes with electric motors, city bikes and numerous accessories. From the waterproof smartphone attachment with rain protection to the classic bicycle lock, everything is included. And if you want to clean your home while driving, you can even buy a vacuum cleaner robot from VIOMI.
During the promotion period from 10.11. until 14.11.2022 you will also receive an ergometer for rainy and winter days free of charge from an order value of 1.900 euros. This is the YESOUL S3 Indoor Spinning Bike. The individually adjustable training device can be controlled via an app. There is a tablet holder on the front for using the app and suitable training videos.
After graduating from high school, Johannes completed an apprenticeship as a business assistant specializing in foreign languages. But then he decided to research and write, which resulted in his independence. For several years he has been working for Sir Apfelot, among others. His articles include product introductions, news, manuals, video games, consoles, and more. He follows Apple keynotes live via stream.