With the open source cloud storage Internxt you can currently only get lifetime access without a subscription model from 19 euros until December 2022, 299. You can choose between the storage sizes 2 TB, 5 TB and 10 TB. These storage capacities are available to you without restriction after purchase. The data exchange between your devices and the cloud is end-to-end encrypted and since the data is split between different servers, hackers cannot obtain complete information if a single server is attacked. Internxt also has a zero-knowledge policy and therefore cannot access your files.
Abbreviation: Click here for the current deal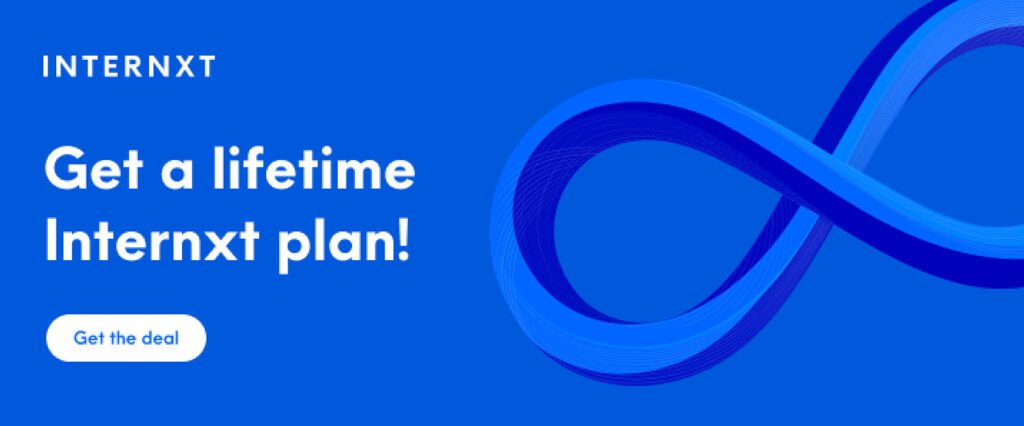 Three storage sizes of Internxt Lifetime plans
Three different memory sizes are offered as part of the current offer. While 2 TB should be sufficient for many private users and families for photos, documents, music, holiday videos and the like, the offers for 5 TB or even 10 TB are more likely to be aimed at professional users who want to store their material on the go from photo shoots with RAW recordings or from extensive video recordings. Whatever you want to store in the secure cloud, the one-time pricing looks like this:
2 TB for 299 euros
5 TB for 499 euros
10 TB for 999 euros
Five good reasons for Internxt cloud storage
Of course, an investment in the three-digit or almost four-digit range must be carefully considered. However, you can use the expenditure for other memories for comparison. In addition, they bring with them other factors and the possibility of data loss. Accordingly, Internxt has these five advantages that speak for the purchase of extensive online storage:
Hard drives can break or get lost, cloud storage is more durable and can be accessed from anywhere via the Internet. Also, you don't have to worry about formatting and data systems; Internxt works on macOS, Windows, iOS, Android, Linux and Co.
Other providers often only offer cloud storage space as a subscription model, which quickly adds up in the same price segment or even exceeds it in the long run.
Internxt offers an end-to-end encrypted exchange of files between the connected devices - whether the Mac at home, the iPhone on the go or the iPad on vacation.
The data is already encrypted and partitioned on the device from which it is stored. They then land securely on multiple servers and are only assembled and decrypted on the next target device. Data theft is thus virtually impossible.
Thanks to the 30-day money-back guarantee, you can try the offer for one month without any risk.
What do you think? Are you trying Internxt as your new cloud storage? Feel free to leave a comment on the topic :)
After graduating from high school, Johannes completed an apprenticeship as a business assistant specializing in foreign languages. But then he decided to research and write, which resulted in his independence. For several years he has been working for Sir Apfelot, among others. His articles include product introductions, news, manuals, video games, consoles, and more. He follows Apple keynotes live via stream.