My iPhone 6 is reserved! Fortunately, I received a push message this morning that reported that the iPhone 6 was already being sold out. I immediately sat down at the Mac and my model (iPhone 6, space gray with 128 GB - no, no plus!) Directly in the Apple online store ordered. It was still available there, but with a delivery date of 26.09. noted until October 01.10.2014st, XNUMX. When I get the Keynote right in my head, it should be in stores much earlier, so that I can only explain the delay in terms of the fact that this morning (on the first day of the pre-order option!) there was already a rapid rush to the Apple smartphone.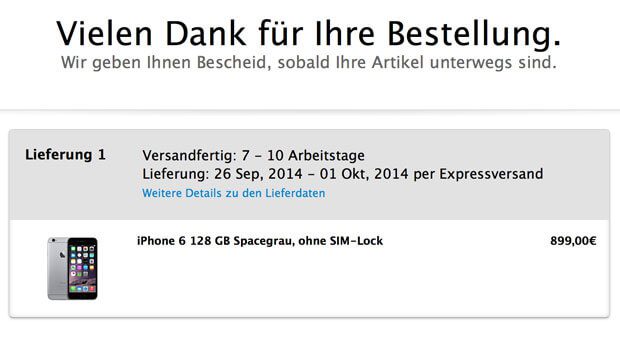 I'm sure I'm happy when I get my hands on the device, but I have to admit that I don't find it so tragic that it takes a few days longer. I usually use it for 2 years because I have decided to replace my iPhones every 2 years and a week earlier or later does not matter.
Check iPhone 6 availability in Apple stores
If you want to buy your iPhone in an Apple store, you can go to in real life run in and pay cash (you already know what I mean, don't you ?! Real business like that!), that might be well advised to check availability. Apple also offers this a bottom where you can choose the store and the desired article and you will get a message as to whether it is in stock.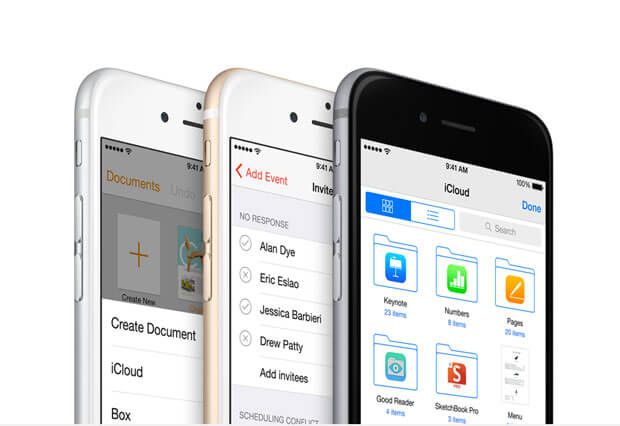 Otherwise, I wish all iPhone 6 customers / buyers a lot of fun with the device! I think we won't be disappointed - especially with the new iOS 8, it will definitely be a stunner!
PS: If you need a case for the iPhone 6, I have put together a few [of the first available iPhone 6 and 6+ cases-> iphone-6-cases] in this post.
Jens has been running the blog since 2012. He appears as Sir Apfelot for his readers and helps them with problems of a technical nature. In his free time he drives electric unicycles, takes photos (preferably with his iPhone, of course), climbs around in the Hessian mountains or hikes with the family. His articles deal with Apple products, news from the world of drones or solutions for current bugs.