On December 1, a man snowmobiling in a remote region of Alaska made his presence felt with the Apple iPhone 14's new satellite capability. He had broken down on his route from Noorvik to Kotzebue and was exposed to the cold environment. Therefore, at around 2:00 a.m. local time, he sent out an emergency SOS via satellite. An Apple Emergency Response Center then forwarded the call for help to the Alaska State Troopers. In cooperation with the Northwest Arctic Borough Search and Rescue Coordinator (NWAB SAR) and local forces, four volunteers were then sent to rescue the stranded man and take him to Kotzebue.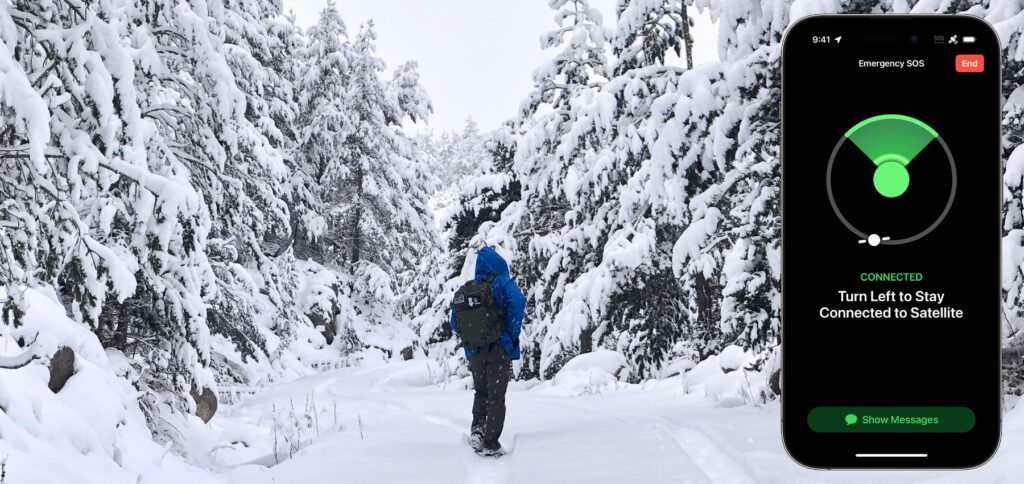 One of the first success stories of iPhone emergency SOS via satellite
In addition to the summary above, you, among other things on the official site of the Public Information Office of the Alaska Department Of Public Safety and the State Troopers in the original, there is more information on the subject. So has MacRumors in one Post emphasized that the two mentioned cities in Alaska are close to 69° latitude. That's especially worth noting since Apple's support document HT213426 the following to consider: "The satellite connection may not work in locations greater than 62 degrees latitude, such as B. in the northern areas of Canada or Alaska.So the man was lucky to be just on the edge of usable satellite coverage.
Learn more about how it works on iPhone 14 series devices
This month, the ability to send an emergency SOS via satellite will also come to iPhone 14 devices in Germany, France, Ireland and the United Kingdom. So far it can only be used in North America, i.e. in the USA and Canada. An iPhone 14, iPhone 14 Plus, iPhone 14 Pro or iPhone 14 Pro Max is required - each with at least iOS 16.1. After activating the device and the function, the satellite connection is free for two years. Apple has not yet published any information on how much it will then cost or what options there will be for using it (permanent and / or temporary subscriptions).
After graduating from high school, Johannes completed an apprenticeship as a business assistant specializing in foreign languages. But then he decided to research and write, which resulted in his independence. For several years he has been working for Sir Apfelot, among others. His articles include product introductions, news, manuals, video games, consoles, and more. He follows Apple keynotes live via stream.