Do you have an Apple iPhone Xs Max and are still looking for the right case for it? Then you should take a look at the current offers from EasyAcc. The supplier of electronics and accessories has a lot on offer, from flexible, transparent silicone covers to simple and stronger protective covers in black to cases with compartments for credit cards, ID, driver's license, EC card and money. With the voucher code EAIP2018 you get a 30% discount on purchase to the cases and covers linked here on Amazon.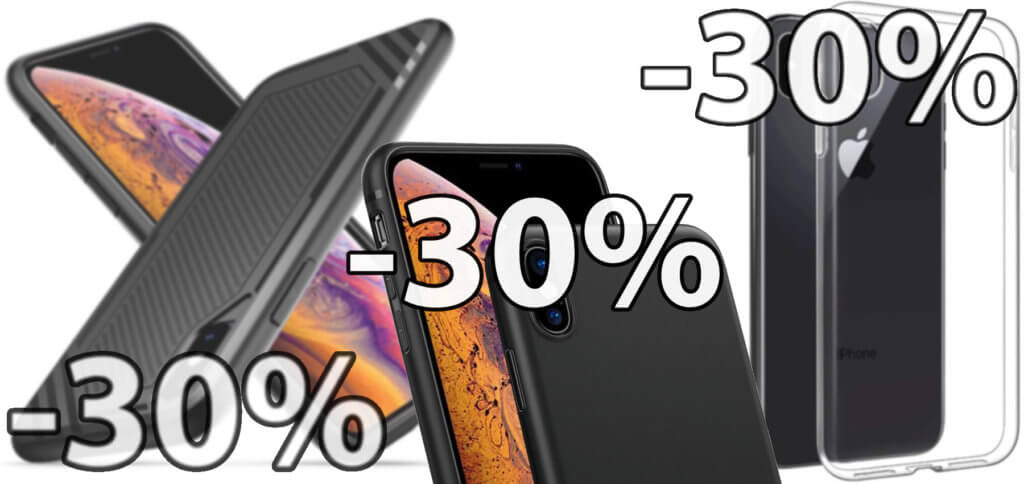 iPhone Xs Max cases for regular EUR 6,76 to EUR 11,55
Already the regular prices of the EasyAcc iPhone cases for the current flagship smartphone Cupertino are quite small. However, if you're a bargain hunter or are already looking for a super-cheap Christmas present, then you should strike right away ;) Shipping is direct via Amazon Prime, so your new smartphone case will arrive tomorrow or the day after tomorrow. For most of the iPhone Xs Max cases in the overview, there are already quite good ratings on average. In addition, every back cover, every sleeve and every case supports wireless charging of the iPhone battery (Qi technology).
Buy EasyAcc iPhone cases with a 30% discount
For the current discount offer, you can use the linked here EasyAcc cases for iPhone Xs Max the coupon code EAIP2018 use. You enter this during the payment process, whereupon your shopping cart is updated accordingly and the discount amount is deducted from the price of your delivery. This means that you can neglect the 10% or 20% credits displayed in the product list and on the individual product pages and save even more! It is only important to note that the purchased case does not fit on the iPhone X or iPhone Xs, but only on the iPhone Xs Max, which has different dimensions. More on this in this post: [Solved] Do iPhone X Cases Fit iPhone Xs?
After graduating from high school, Johannes completed an apprenticeship as a business assistant specializing in foreign languages. But then he decided to research and write, which resulted in his independence. For several years he has been working for Sir Apfelot, among others. His articles include product introductions, news, manuals, video games, consoles, and more. He follows Apple keynotes live via stream.