If you are looking for a so-called Liability Heroes Code is looking to join you liabilityhelden.de To be able to insure cheaper, then you've come to the right place! Because like in August 2017 shown, there are many advantages for drone pilots from liability insurance with this provider. Just use the aforementioned link and the Sir Apfelot hero code for a discount in 2018 APPLE4. So you get the insurance with liability protection, which can hold its own in comparison to other insurances, at the deal price.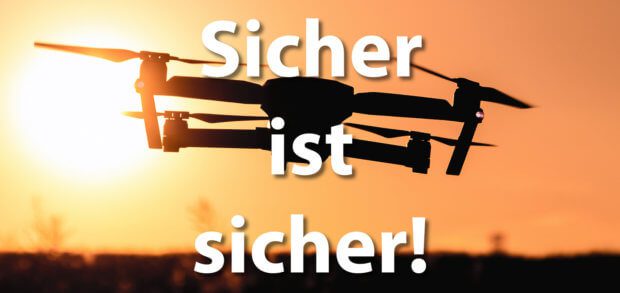 Liability Heroes Code: Book cheaper insurance including drone
Heroes often fly through the air - for example, Superman, Iron Man or Spider-Man do this in one way or another. If you are looking for heroes in the field of insurance, because they enable cheap coverage (around 72 euros), which you also benefit from when you fly through the air with a drone, you could find the right offer here. So you don't have to pay twice and you can save a few euros if you insure yourself as a drone pilot with Liability Heroes. Private liability protection including protection in the event of drone incidents for only 72 euros per year is available here. Details and the option to register offers you this side. Use the Liability Heroes Code to save APPLE4.
More about the liability insurance offer
Above I have linked you to the post on the liability heroes from last year. There you will find all the details about services and offers, an interview with questions and answers about liability insurance, protection for the insured in the event of damage - also with the drone - and a comparison with other insurance companies. The Liability Heroes Code in the post, which you can also find on this page, will also continue to apply in 2018. If you like the insurance with liability protection, you can book it with it and save a few euros.
Questions do not cost anything
In addition to using the Liability Heroes Code, you can also visit the provider page for further information and to contact the insurer. There you will find current information on insurance in 2018, protection (liability protection) in special cases and other services and content. The degree is of course optional afterwards. But if you are looking anyway and want to take out private liability insurance, which is also intended for drone pilots, then just take a look;)
After graduating from high school, Johannes completed an apprenticeship as a business assistant specializing in foreign languages. But then he decided to research and write, which resulted in his independence. For several years he has been working for Sir Apfelot, among others. His articles include product introductions, news, manuals, video games, consoles, and more. He follows Apple keynotes live via stream.