Did you want mine CleanMyMac X report always download the app? Or are you flirting with the $ 500 VPNSecure Lifetime license? Then you can really clear away now! Because the developer KOINGO software offers you a total of 10 Mac apps with a total value of over 1.800 dollars with an insane discount of rounded 98%; you end up paying only $ 29,99. The "Mighty Mac Bundle", which you can buy at this ridiculously low price on this deal page contains those 10 programs:
VPNSecure Lifetime License for 1 Mac - Value: $ 499,99
CrossOver 18 - Value: $ 59,95
CleanMyMac X - Value: $ 69,90
WALTR 2 - Value: $ 39,95
Dropshare value: $ 24,99
ActiveDock Lifetime License - Value: $ 49,99
Folx Pro Download & Torrent Manager - Value: $ 29,90
Chronicle Pro - Value: $ 19,99
MacPilot 10 - Value: $ 25,95
The Complete Web Developer Bundle - Value: $ 990,00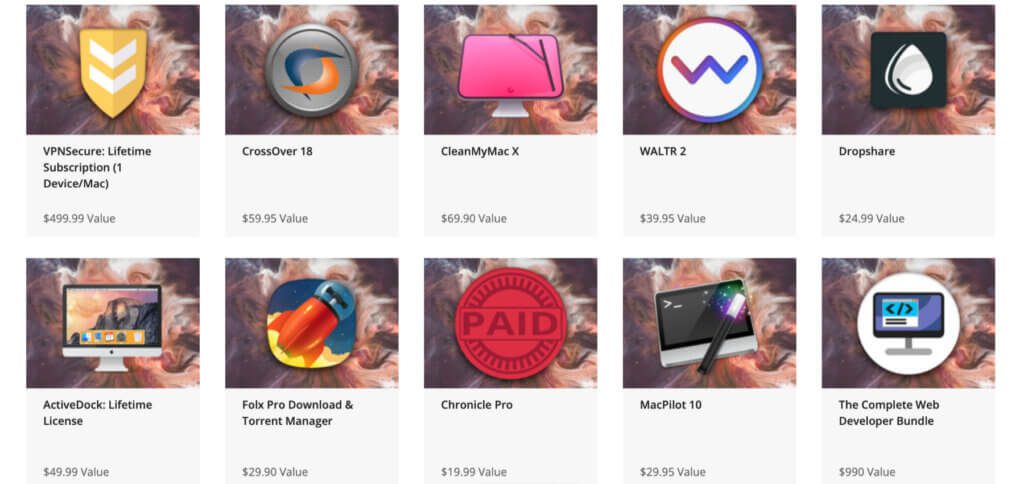 You can read what the individual apps can do and how they help you on the Mac on the deal page linked above.
Jens has been running the blog since 2012. He appears as Sir Apfelot for his readers and helps them with problems of a technical nature. In his free time he drives electric unicycles, takes photos (preferably with his iPhone, of course), climbs around in the Hessian mountains or hikes with the family. His articles deal with Apple products, news from the world of drones or solutions for current bugs.