May 10th, 2020 is Mother's Day, and since the dispatch of Post and DHL shipments can currently take longer, you should think about the gifts early enough;) Anker helps you with this and gives out Amazon discount codes for his products that you can partially redeem from today. You can find out exactly what these are in the following overview. The cheaper products are Bluetooth headphones and speakers from Soundcore, a Nebula projector, vacuum cleaner robots from eufy and a power bank and multi-port charger from the parent brand, Anker. Check it out ;)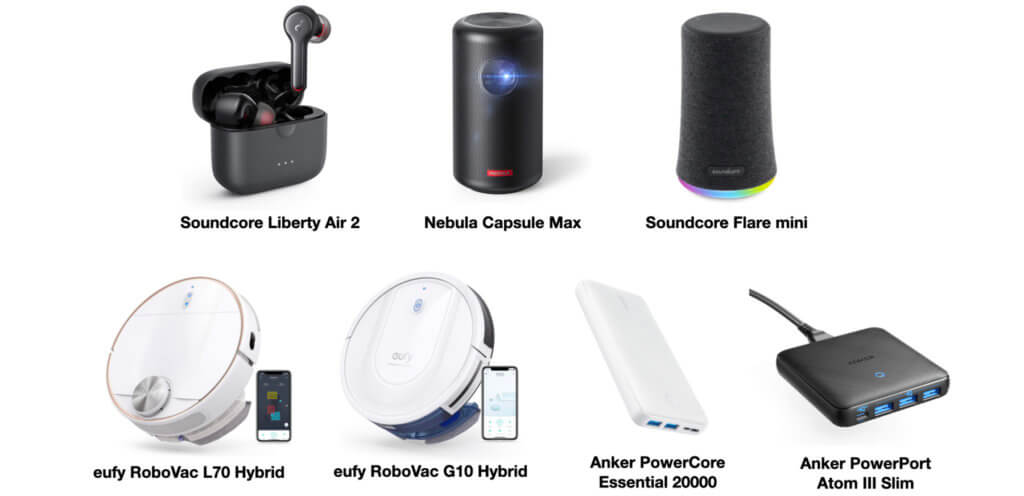 Mother's Day discount codes for Anker, Soundcore, Nebula and eufy products
Starting today, May 1st, 2020, you can buy the following four products from Anker at a lower price. To do this, simply use the discount code shown when shopping on Amazon. You can enter it during the payment process in the field provided. The deals are valid until May 10th.
The discount codes or coupons to be activated on the product page for the other three products, which can be bought cheaper as part of the Mother's Day campaign, are available from next Monday, May 4th1, valid. If you want to use one of the following offers, you have to wait over the long weekend.
1 = Official indication of anchor; On the product pages, you can already redeem the individual discount coupons, at least for the vacuum robots.
Jens has been running the blog since 2012. He appears as Sir Apfelot for his readers and helps them with problems of a technical nature. In his free time he drives electric unicycles, takes photos (preferably with his iPhone, of course), climbs around in the Hessian mountains or hikes with the family. His articles deal with Apple products, news from the world of drones or solutions for current bugs.