February 14th is a week away, which means Valentine's Day. If, in addition to flowers, sweets and kind words, you also want to give something from the field of technology, Anker has a few offers ready. From today and in some cases until Sunday, February 13.02.2022th, 31, headphones, the "Soundcore Frames" headphone glasses, a Bluetooth loudspeaker, chargers and camera technology are available at lower prices. Up to XNUMX% price reduction is possible with the automatic discounts and coupons on the product pages linked below. Prime shipping from Amazon ensures that everything arrives on time.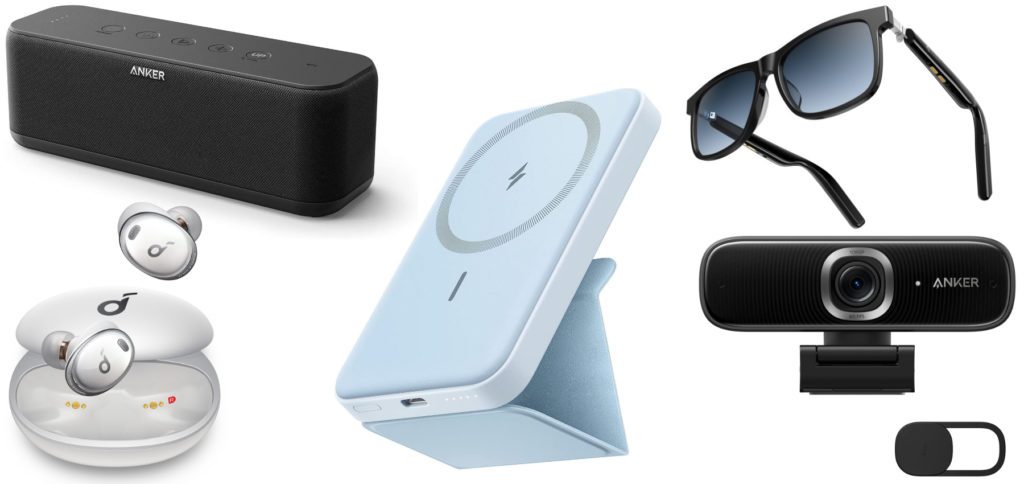 Anchor Deals for Valentine's Day 2022
Audio accessories, chargers and power banks for the iPhone, surveillance cameras and a webcam - these are the offers that are available from today and partly until February 10.02th, partly until February 13.02th. cheaper there. These are devices from Anker and the sub-brands eufy and Soundcore. These are the seven deals included in the Valentine's Day deal:
Information provided without guarantee; Changes possible
More interesting offers from Anker
As part of the information about the Valentine's Day deals 2022, Anker has pointed out other products to us. For example, the RoboVac G20 Hybrid vacuum cleaner robot from the eufy brand. This can also be a practical gift for less work in the household. The vacuum robot with wiping function can be operated and monitored via app. You can get him through the Amazon product page for 299,99 euros and have it delivered quickly via Prime shipping. We were also made aware of the AnkerWork B600 2K webcam, ideal for long-distance relationships - can be ordered here. There is also something from the Nebula brand for shared media enjoyment, namely various projectors for at home and on the go: Capsule, Cosmos Max 4K, and more.
After graduating from high school, Johannes completed an apprenticeship as a business assistant specializing in foreign languages. But then he decided to research and write, which resulted in his independence. For several years he has been working for Sir Apfelot, among others. His articles include product introductions, news, manuals, video games, consoles, and more. He follows Apple keynotes live via stream.