Parallels is currently offering a savings bundle with which you can not only Parallels Desktop buys, but also for free Fantastical gets. The first app is a resource-saving solution for running Windows directly under macOS. The second app is a calendar with numerous useful functions that can be used across systems on Mac, iPad, iPhone and Apple Watch. With the free offer you save 5,49 euros a month or 43,99 euros a year. You come to the provider page with the offer by means of this link.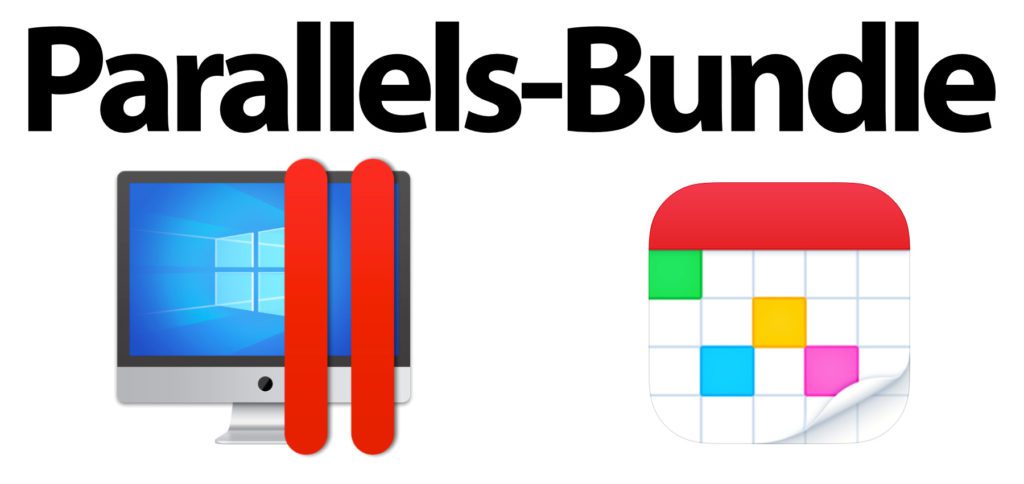 Mac app bundle with Parallels Desktop and Fantastical
Parallels Desktop 16 for Mac is now available. This version is not only made for macOS versions 10.13, 10.14 and 10.15, but also for the upcoming macOS 11.0 Big Sur. In addition, the app is optimized to run Microsoft Windows 10 in a program window. This also ensures greater compatibility with a wide variety of professional Windows programs. In addition to Windows, Parallels Desktop can also run the latest Linux distributions. Further functions and advantages can be found on the provider website, on which the individual versions "Standard", "Pro" and "Business" are compared.
>>> Click here and take advantage of the bundle offer <<
Fantastical accompanies you not only on the Mac but also on mobile Apple systems. The calendar and tasks app helps you plan appointments, check the weather, switch between time zones, plan travel times, share attachments for individual appointments, create to-do lists and much more. The bundle offer includes the premium version of Fantastical. It is also available in a free test version, but it doesn't bring all the features to your devices by far. The software offer is therefore worthwhile in several ways: you get Parallels Desktop as a regular purchase or upgrade app and a full calendar solution for free.
Jens has been running the blog since 2012. He appears as Sir Apfelot for his readers and helps them with problems of a technical nature. In his free time he drives electric unicycles, takes photos (preferably with his iPhone, of course), climbs around in the Hessian mountains or hikes with the family. His articles deal with Apple products, news from the world of drones or solutions for current bugs.