I have to say, Quick Look is one of those features that I really like macOS for. And best of all, many Mac users don't even know it. For that reason, before we get to installing and uninstalling plugins to extend the feature, I'd like to briefly introduce Quick Look.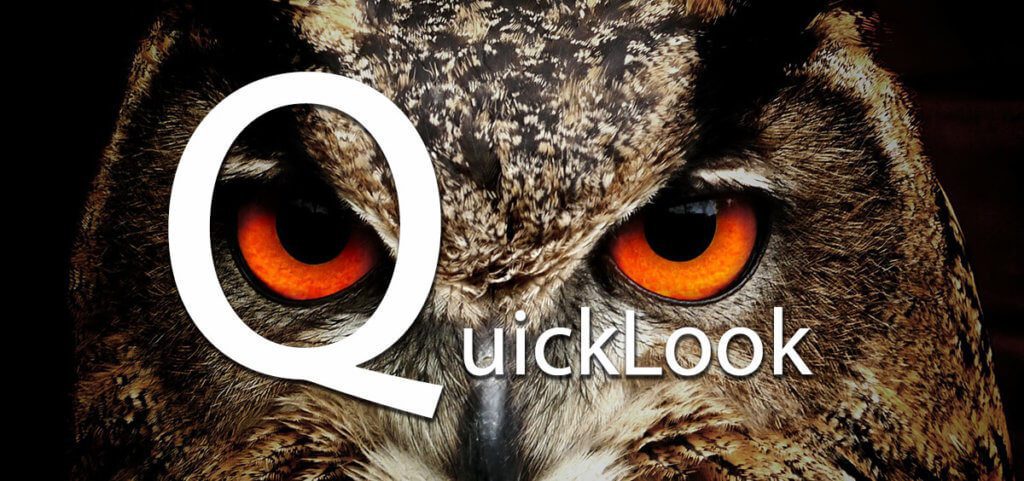 This is how the Quick Look Preview works
Quick Look is intended to provide a quick look at the contents of files. Instead of always double-clicking photos, PDFs, text documents or tables to see what's hidden in them, you can simply highlight a file and then press the space bar. This starts Quick Look and a window opens showing the contents of the file without opening the linked program. This window closes again by pressing the space bar.
For example, I like to use Quick Look when I have to go through a folder of customer photos. Then I mark a photo in the folder, press the space bar to activate Quick Look and then use the cursor keys to move through the photos.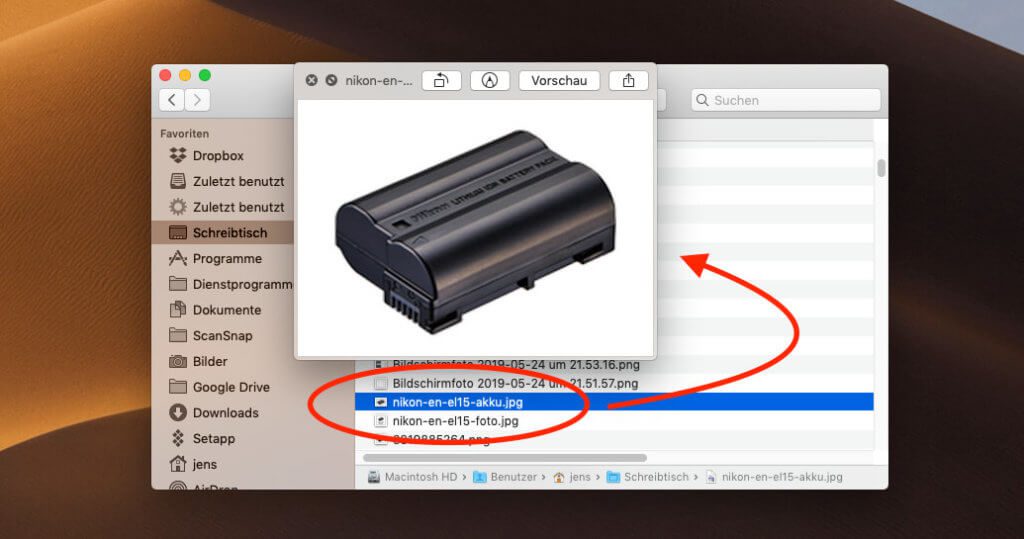 Install and uninstall Quick Look plugins
Of course, the whole thing also works with many other file types and not just photos. But Quick Look does not support all types, which is why you have to install so-called Quick Look plugins for some types of files in order to expand the functionality of Quick Look.
By the way, you can find a great list of all possible Quick Look plugins on this website: www.quicklookplugins.com. However, I don't know how up-to-date the list is. The last new entry there is from November 2018.
Mac apps often come with an extension of Quick Look by installing a Quick Look plugin directly with the installation. Sometimes there are also pure plugins that are moved to the right folder with an installer, but if you ever want to "install" a plugin yourself by hand, it's good to know where these extensions are hidden in macOS.
Read in the Quick Look plug-in list again after changes
The Quick Look plugins can be moved and deleted like normal files. You can find them in macOS in the following folder:
~ / Library / QuickLook /
You can get there by going to the Finder click on the "Go" menu at the top and hold down the ALT key. Then the otherwise hidden folder "Library" also appears in the list. You select this and then you only have to navigate to the "QuickLook" folder in the directory list.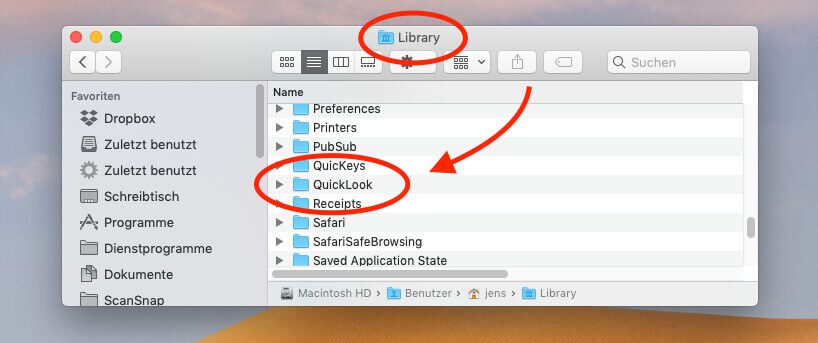 If you open this folder, you will find all installed extensions. These can be dragged and dropped into the trash to uninstall them.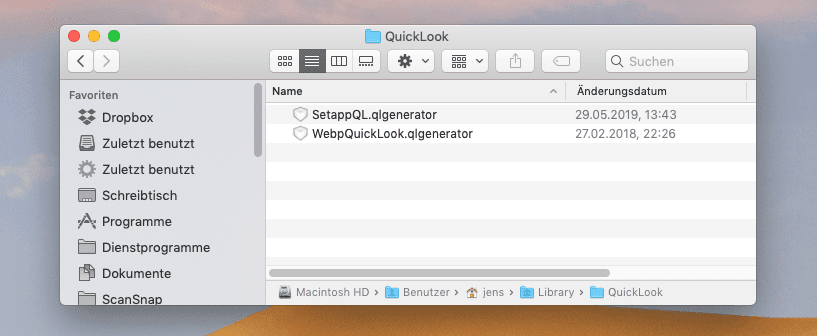 After that, all you have to do is get the Finder to reread the list of Quick Look plugins. This is done through this Port. There you enter the following command:
qlmanage -r (and press return!)
The terminal should then display "resetting quicklookd' appear, which means that the Quick Look daemon has performed a reset.
A little note: If you use Quick Look and run into any problems, it might help you my article "Fixing QuickLook Errors" continue.
Jens has been running the blog since 2012. He appears as Sir Apfelot for his readers and helps them with problems of a technical nature. In his free time he drives electric unicycles, takes photos (preferably with his iPhone, of course), climbs around in the Hessian mountains or hikes with the family. His articles deal with Apple products, news from the world of drones or solutions for current bugs.