The latest robot vacuum cleaner model from the Xiaomi brand Roborock, the S7, is available directly from the German Amazon site. With Prime Shipping, delivery doesn't take that long. The Roborock S7 The robot vacuum not only has a suction force of 2.500 Pa, but also a smart wiping function. Unlike previous models - such as the Roborock S50 – this vacuum cleaner robot doesn't just pull the floor rag with it, but presses it onto the floor and makes it vibrate. In this way, the floor is actively cleaned instead of just moistened. Does he recognize Roborock S7 a carpet, the wiping component is raised.
Roborock S7 with Prime Shipping: View here directly on Amazon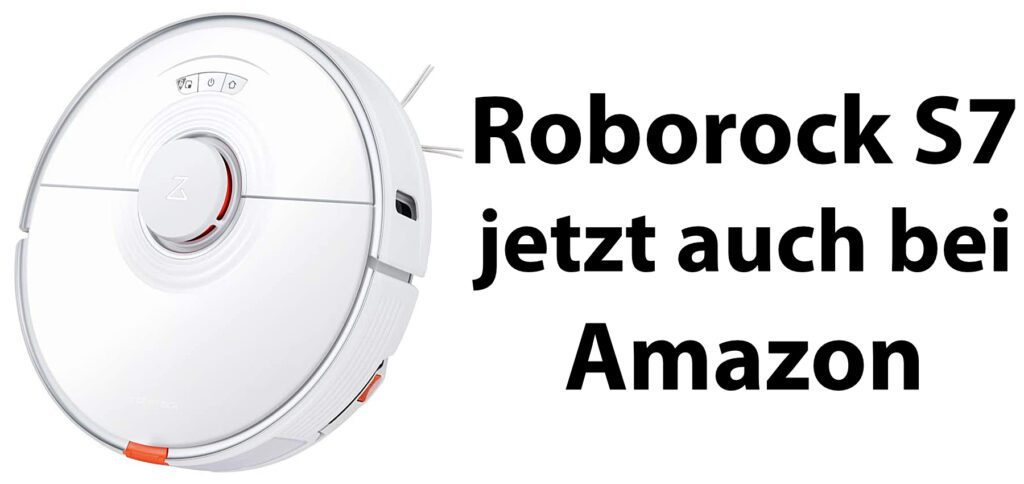 Roborock S7 - Smart vacuum robot with mopping function and carpet detection
The robot vacuum cleaner Roborock S7 has a dust container with 470 ml capacity and a water tank for 300 ml water. The runtime for vacuuming at the highest level and active wiping with an ultrasonic mopping cloth is 5.200 hours thanks to the 3 mAh battery. 600 g of pressure are exerted on the wiper module during active operation.
Smart control is possible via Amazon Alexa or Apple Siri, among other things. According to the product description on Amazon, short commands can also be used to automatically clean the smart home with the Roborock S7. Schedules for cleaning individual rooms can also be set up. The price is 549,00 euros.
104,15 EUR
Control via the Xiaomi Home app on the iPhone
I don't currently use that many Xiaomi products, but I've installed the manufacturer's app to at least get the We are Air Purifier to control. For the sake of interest, I checked the overview for setting up new devices to see whether the Roborock S7 vacuum cleaner robot could also be found. And it really is.
In the overview you can find this vacuum and mopping robot - in addition to numerous other vacuum robots and other smart gadgets. If you tap on its picture, instructions for pairing the device with the local WLAN and thus with the Xiaomi Home app are displayed. The device can then be safely monitored and controlled again via this app. Practically!
After graduating from high school, Johannes completed an apprenticeship as a business assistant specializing in foreign languages. But then he decided to research and write, which resulted in his independence. For several years he has been working for Sir Apfelot, among others. His articles include product introductions, news, manuals, video games, consoles, and more. He follows Apple keynotes live via stream.
The page contains affiliate links / images: Amazon.de