I have to have one today Pick of the week for the platform Shiply.com write, because this website has solved a big problem for me. I bought a climbing wall from a private individual that consists of two large wooden panels made of maritime pine. Many climbing holds are screwed into the plates, so that each plate weighs around 40 kilograms.
But since I only have a Dacia Dokker, it's impossible for me to transport the panels myself. The next problem is that unfortunately there is a good 550 kilometers between the seller and me.
Of course you could rent a moving van and take a 2-day trip there and back, but unfortunately that doesn't work if you don't like driving and don't have much time.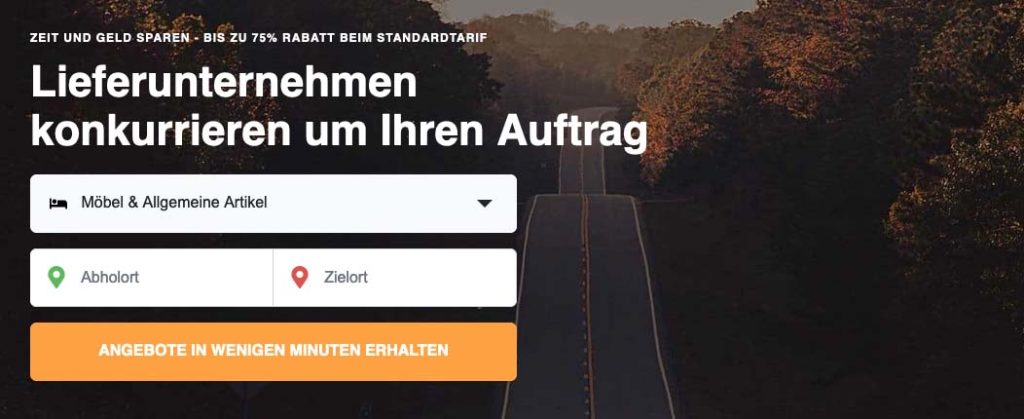 The solution: find carriers with Shiply
My wife then gave me the crucial tip, because a few years ago she had had a table transported from Berlin through half of Germany and found a provider for it via Shiply.
In contrast to directly commissioning a freight forwarder, Shiply has an advantage because you receive offers from several providers and can then carry out a price comparison. This gives you a cheap transport of your things and also an evaluation of the service provider, so that there is a high probability that you will not book a scammer.
This is how Shiply works
In bullet points, the process is structured as follows:
Describe the goods to be transported
Enter pickup location
Enter destination
wait until the first offers arrive (approx. 20 min)
now you can compare the details and prices of the offers and choose one
After selecting the "winner" enter the name, address, email and telephone number of the pick-up location and drop-off location in an online form at Shiply
Now the commission from Shiply will be debited from the client account by direct debit (takes about 2 days)
once the commission has been received by Shiply, the customer and the carrier can contact each other and make an appointment for collection and delivery - that's it
on delivery you should then have cash ready for the forwarding agent or transfer the promised price

My experience with Shiply
In my case, the task was to transport the climbing wall (two large panels measuring 2,5 x 1,25 m). The distance was a good 550 kilometers - so a decent way.
The offers included prices from 154 euros to 557 euros. In the end I decided on the lowest offer because the transport service provider with the nickname "rosenquarz" also had excellent ratings.
The collection was completed just a few days after the confirmation and three days later the climbing wall was already in our house.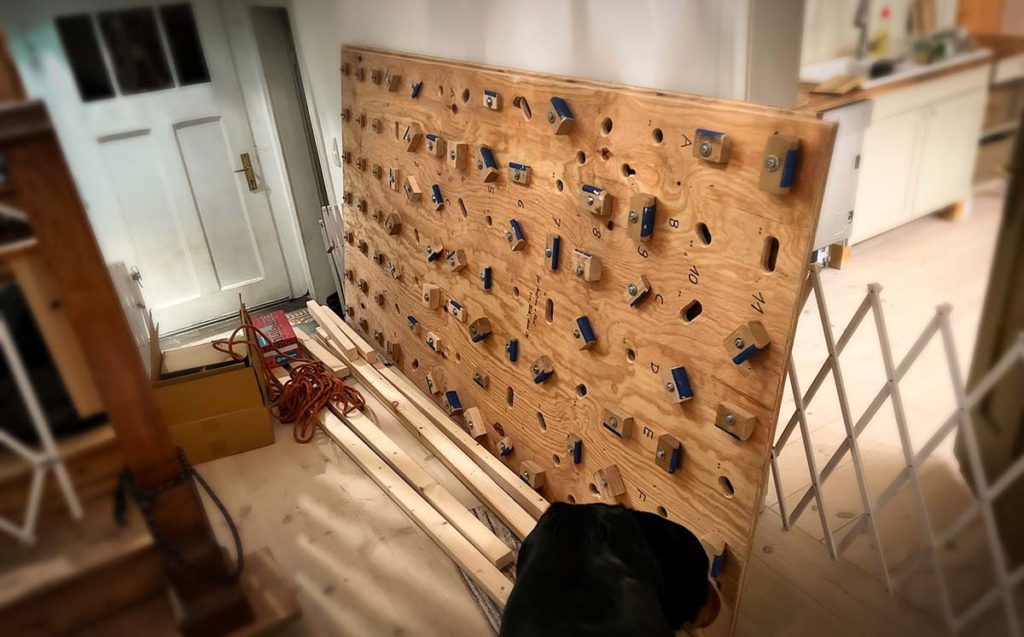 The goods were perfectly secured during transport and the carrier even helped me carry them into the house. And because everything went so well, I also gave my colleague a tip and transferred over 20 euros more than agreed. It was still an insane price.
So my experience with Shiply has been great all round.
Test it yourself? Learn more...
Transparency notice
Since the post is so positive, I want to mention that Shiply didn't ask me to write anything, nor do people even know about my blog post. I just want to point out a great service that might be helpful for one or the other reader.
Jens has been running the blog since 2012. He appears as Sir Apfelot for his readers and helps them with problems of a technical nature. In his free time he drives electric unicycles, takes photos (preferably with his iPhone, of course), climbs around in the Hessian mountains or hikes with the family. His articles deal with Apple products, news from the world of drones or solutions for current bugs.