It's already October and we're still eagerly awaiting whether Apple will broadcast another keynote or present the new iPad and MacBook models in a press release. But what shortens the wait is other news from the Apple and tech world. Accordingly, today you will again receive a Sir Apfelot newsreel with a collection of news that caught my eye this week. For calendar week 40 of 2022, the following reports are included: Musk will probably buy Twitter after all, Matter will start version 1.0, USB-C will be the EU standard for charging connections on mobile devices from 2024, BSI has tested Apple systems, Apple Music too 100 Million Songs, Nintendo Introduces Super Mario Movie Trailers, and More!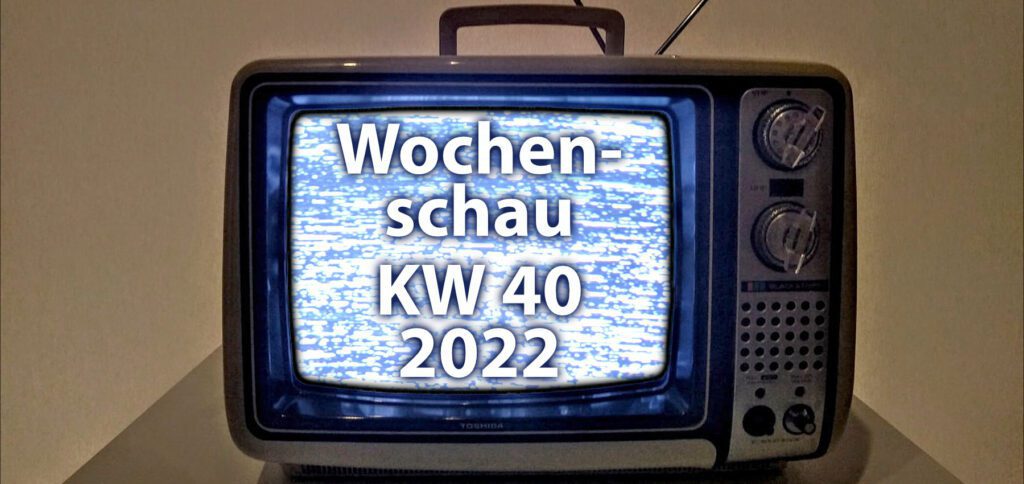 Because of a possible legal dispute: Elon Musk could buy Twitter after all
The headlines about the possible purchase of Twitter by Elon Musk (Tesla, SpaceX, Starlink, etc.) have shown this and that twist this year. First Musk fights for a purchase, then he doesn't want to anymore, then he's sued for the withdrawal and to avoid the lawsuit he seems to want to put the $44 billion on the table after all. You can get the whole story in one Articles from Bloomberg if you're interested. With articles like this, I always waver between "Important message!" and "Oh no, not of the Guy again!".
Smart home standard "Matter": Version 1.0 is out
Matter was created as a cross-manufacturer and cross-system standard for devices and applications in the smart home. After months and years of press releases and reports, the first version of the all-in-one approach has now been released. Apple also wants to implement Matter, e.g. B. with an iOS 16 update. Over 550 tech companies are involved in Matter to establish a certain compatibility in the Internet of Things (IoT). This will include the official press release shown on the topic. With the introduction of Matter 1.0, authorized test facilities will also open up in which product certification can be carried out. There is also an open source developer kit for Matter-Technik.
YouTube continues to work to scare users away
I'm currently remembering the time when Jawed Karim, one of the founders of YouTube, complained that you now need a Google account to comment on YouTube. This criticism was made a long time ago, but it shows a development that is continuing on the Google platform YouTube. The always growing number and length of advertisements has been a point of discussion here and there lately. But that too Premium subscription, which brings comparatively little added value for a high price, is repeatedly criticized. Now it seems that Google also wants to pack the 4K video resolution (and higher pixel densities) into the subscription and keep it away from mere mortal users, eh from this tweet emerges.
From 2024: Uniform charger decided by the EU
The uniform charging connection for mobile devices has long been an important topic in the EU Parliament. In 2019 I had already talked to a member of parliament about it, she predicted the success of the corresponding efforts. Now a vote has taken place that sets a specific goal: "Long-awaited unified charger for mobile devices coming in 2024' it says in the headline press release from the European Parliament. The required connection is USB-C. New devices do not have to come with a charger - but e.g. B. the iPhone must be redesigned from Lightning to USB-C by 2024 at the latest. The whole thing applies to laptops from 2026 – whether the current MacBook design will be included MagSafe along with chargeable Thunderbolt connections is okay, that remains to be seen.
As of this week there are 100 million songs on Apple Music
There are various milestones in the race for music streaming services, some of which are in the area of ​​demand (number of users) and some in the area of ​​supply. Apple this week with a press release announced that Apple Music now has 100 million songs available. "Since the invention of iTunes and the launch of the first iPod 21 years ago, we've turned 1.000 songs in our pocket into hundreds of thousands on Apple Music. Phenomenal growth, no doubt"It says, among other things. But there isn't too much new to read, it's more advertising for the subscription, the app and the opportunities to discover new artists and songs, which are by no means exclusive to Apple Music.
BSI Investigation: Apple Eligible For Official Use Only Classified Information
Like iFun this week in a Entry shows, the Federal Office for Information Security (BSI) examined the Apple operating systems iOS and iPadOS on the iPhone and iPad. The Office came to the conclusion that the devices and systems are sufficiently secure for classified information. According to the report, the investigation of the systems in general and of apps such as contacts, calendar and mail in particular took place in cooperation with the manufacturer Apple. However, the inspection was not only carried out in order to be able to give the population safety instructions. It was also determined that iPhones and iPads, including Apple's own apps, are suitable for use at federal level - certainly not an insignificant market for Apple.
Apple 27-inch display with mini LEDs could appear in 2023
Also at iFun I have a device rumor gefunden, which is about another monitor for Mac, iMac, MacBook, iPad and Co. The new Apple display should have a screen diagonal of 27 inches and come with a mini LED backlight. Although the current studio display also offers a size of 27 inches, it does not have mini-LEDs, which would be necessary for brighter displays and better HDR representations. The image quality could therefore be more in line with the Pro Display XDR or the current MacBook Pro. Here's a recommendation on the subject: Comparison of Apple Studio Display and Apple Pro Display XDR.
The first trailer for The Super Mario Bros. Movie
The first scenes from the animated film about Nintendo's "Super Mario" that will be released in 2023 have been available since yesterday evening. In the English original, Chris Pratt (Parks and Recreation, Guardians of the Galaxy, Jurassic World, etc.) voices Mario. His eternal nemesis, Bowser, is voiced by Jack Black (School of Rock, Goosebumps, Jumanji, etc.). The trailer was first shown on a Nintendo Direct that started at 22:05pm local time yesterday and featured not only the two actors mentioned, but also Nintendo's Shigeru Miyamoto and Illumination Entertainment's Chris Meledandri (Despicable Me , Minions, etc.) was framed – schaut:
After graduating from high school, Johannes completed an apprenticeship as a business assistant specializing in foreign languages. But then he decided to research and write, which resulted in his independence. For several years he has been working for Sir Apfelot, among others. His articles include product introductions, news, manuals, video games, consoles, and more. He follows Apple keynotes live via stream.