The year 2022 is coming to an end, Christmas is just around the corner. And in addition to the fifth anniversary of the news format "Sir Apfelot Wochenschau" we are also celebrating the tenth birthday of the blog itself. And if so many events come together, then you can also hand out gifts. Therefore you will soon find in the Sir Apfelot Newsletter, which you can subscribe to here for free, a sweepstakes. In this post you will find out which Christmas gifts you can dust off in this new Sir Apfelot competition :)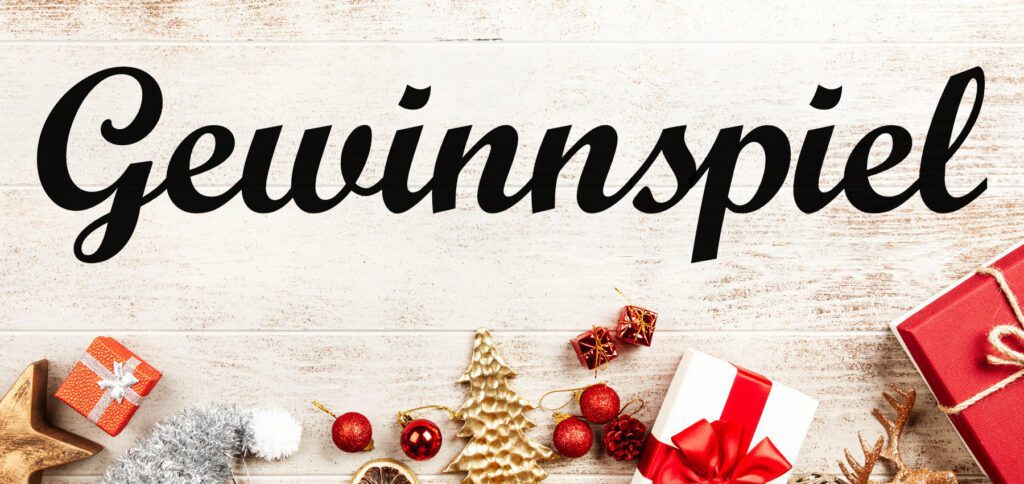 We have asked various bodies if they would like to support us with the Christmas competition for 2022. Some have generously agreed to do so. We can now present you with a total of five prizes:
This is how you can participate in the competition
Jens manages the competition via the Newsletter. If a reference to the competition is given in one of the upcoming newsletters, then you will also find brief instructions on how to participate.
Generally speaking: Respond to the corresponding newsletter (quite simply via the reply function of the mail program) and throw your name into the raffle for the prizes. Of course you can indicate which prizes you are interested in - not that you get something that you can't use at all.
Important: Since the companies only send profits to Germany, you have to a German address have if you should win. Of course you can live wherever you want. It's all about shipping the winnings.
Conditions of participation and legal information about this competition
Finally, there are a few legal notes, because these must be natural in a competition. If you notice an error or a gap, then it would of course be best if you didn't try to exploit it, but let me know. Thanks!
Duration and extension of the competition: The newsletter competition will take place in December 2022. It extends into 2023 when sufficient profits are available. It runs until there are no more winnings left.

Entry deadline: After receiving the newsletter with a competition notice, the recipients have until December 26.12.2022, XNUMX to send in an answer to participate in the competition. The explanations in the newsletter e-mail regulate further details.

Participation and chances of winning: To participate you just have to subscribe to the newsletter on this page and respond to it as described above. This is free and does not involve any obligations. You can unsubscribe from the recipient list at any time.
Drawing of winner and prize: The winners will be drawn after the closing date. The person drawn for a prize will be informed of the win by email. The naming (first name and place of residence) is left open as an option for a follow-up contribution. Details on data protection see below
Determination of Winners: In the classic way, the lot or the digital lot decides here with a draw that is software or script-based. If only one person has signed up for the newsletter or for a certain price, the procedure is shortened.
Extension of the competition: For the duration and possible extension as well as explanations in the newsletter itself.
Possible costs: The judges' decision is final, any costs incurred for participating in the competition (such as mobile phone costs or dial-up costs for calling up the website, the e-mail client, etc.) will not be reimbursed.
Replacement for the profit: The equivalent of the prize will not be paid out. Only the prizes listed here or mentioned in the respective email will be sent. The parcel number can be sent for tracking. In the event of loss in the mail, no replacement in kind or in money is provided.
Privacy policy: The data required for the newsletter (e-mail address) will not be passed on and will only be used for the newsletter and the competition. If you win, you will be asked for the data required for shipping (name and address). By participating in the competition, the participants agree that the name in abbreviated form with the place of residence (example: "Marianne from Musterstadt") and the product won will be mentioned in another post.
Shipping of the profits: The address required for shipping the prizes will be forwarded to the respective company. We do not have the prizes in stock, but have them sent by the cooperation partners who make them available to us.
Equal opportunities for everyone: The purchase of products (for example via the affiliate links on Sir-Apfelot.de), replying to the Sir Apfelot newsletter several times or other measures do not lead to an increase in chances in this competition.
After graduating from high school, Johannes completed an apprenticeship as a business assistant specializing in foreign languages. But then he decided to research and write, which resulted in his independence. For several years he has been working for Sir Apfelot, among others. His articles include product introductions, news, manuals, video games, consoles, and more. He follows Apple keynotes live via stream.