Skillshare is a platform on which experts in their respective fields share their knowledge and skills in video courses. The name should also be understood accordingly: Skill = ability, Share = sharing. Maybe you already know Skillshare as a sponsor of this or that YouTube video. If you are curious whether there is a course for you, you can currently not only use a free month to try it out, but also take advantage of a 40% discount for long-term learning of new skills. Simply use the coupon code FLASH40 and this link to the campaign page. From art to business to lifestyle, there are numerous learning opportunities.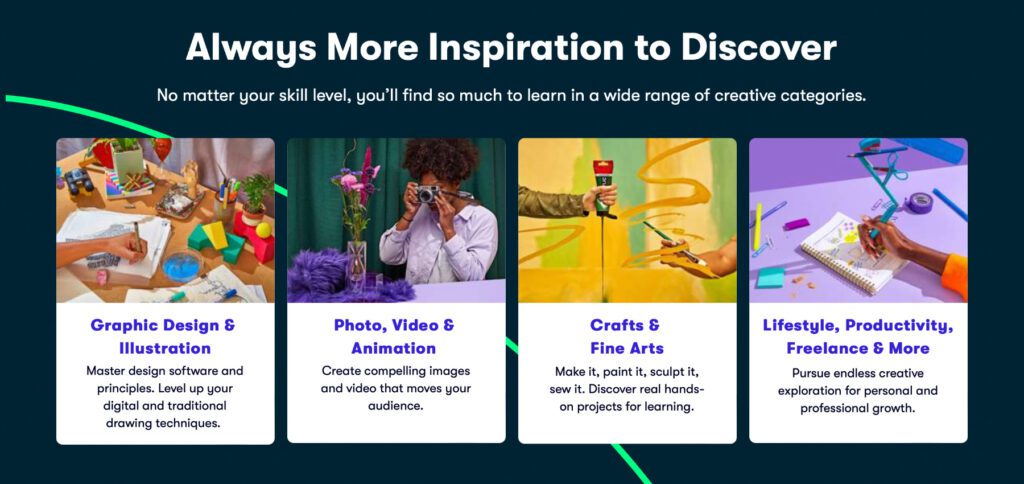 As you can see on the linked campaign page and on the screenshot, a wide variety of courses and instructional videos are offered on Skillshare. From graphic editing, illustration and design to video creation and animation to independence and productivity, there is a lot involved.
How do I create a simple but powerful logo? How do I create branding for my new company? How do I paint with watercolors? How do I get the most out of my DSLR camera? What is the best way to set up my rooms to create a good living environment? You can answer these and many other questions on Skillshare. You will be notified until October 21, 2022 FLASH40 a discount of 40%.
If you're on the Action page landing or looking at the screenshot used above, don't be put off by the information being displayed in English. Skillshare is also available in German, but not all landing pages for promotions and discounts are translated. So you can secure the discount and a free month and then use the page in German.
During your Skillshare trial month you can browse all categories, access a wide variety of courses and learn about the knowledge of different leaders. You can also use free courses if you have not yet decided on a subscription. There is also a menu item for this.
After graduating from high school, Johannes completed an apprenticeship as a business assistant specializing in foreign languages. But then he decided to research and write, which resulted in his independence. For several years he has been working for Sir Apfelot, among others. His articles include product introductions, news, manuals, video games, consoles, and more. He follows Apple keynotes live via stream.