A few days ago I received a package with a game and a little greeting from a reader: "Thanks for the great blog! From: Angela". This is the first gift someone has sent me from my Amazon wish list and I am really, really happy. Since the game is a lot of fun and really nicely done, I figured it was worth contributing.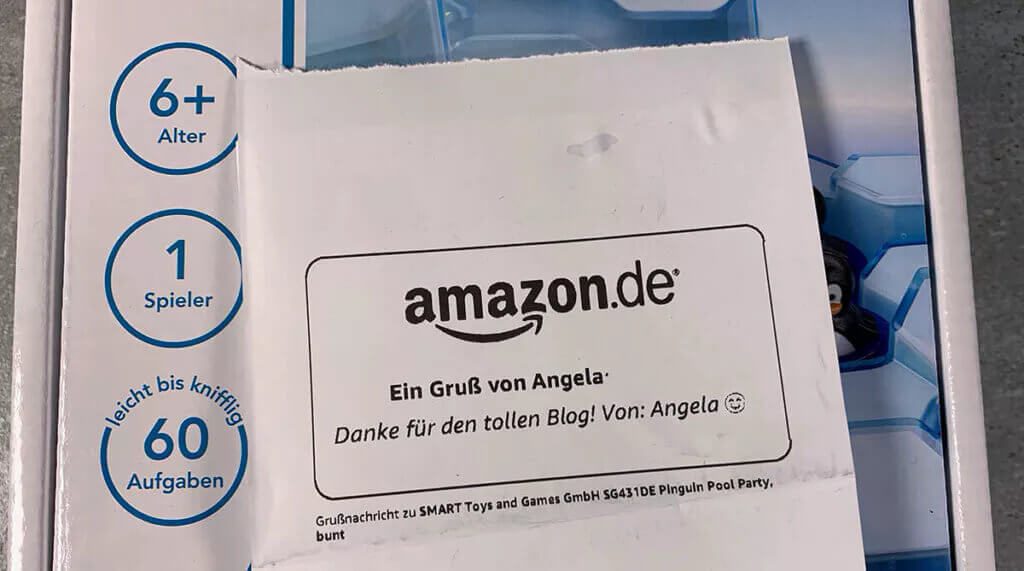 Puzzle game for one person - and everyone else
The Pool Party game is a "real" game. Really with figures you can touch and a board that you can put on the table. Sounds a bit futuristic, but I've heard it used to be more common.
But like most iPhone games, Pool Party is a one-person game. The only difference is that you have everyone in the room immediately gathered around you and everyone offers you help. Why? Because it's an absolutely cute puzzle game.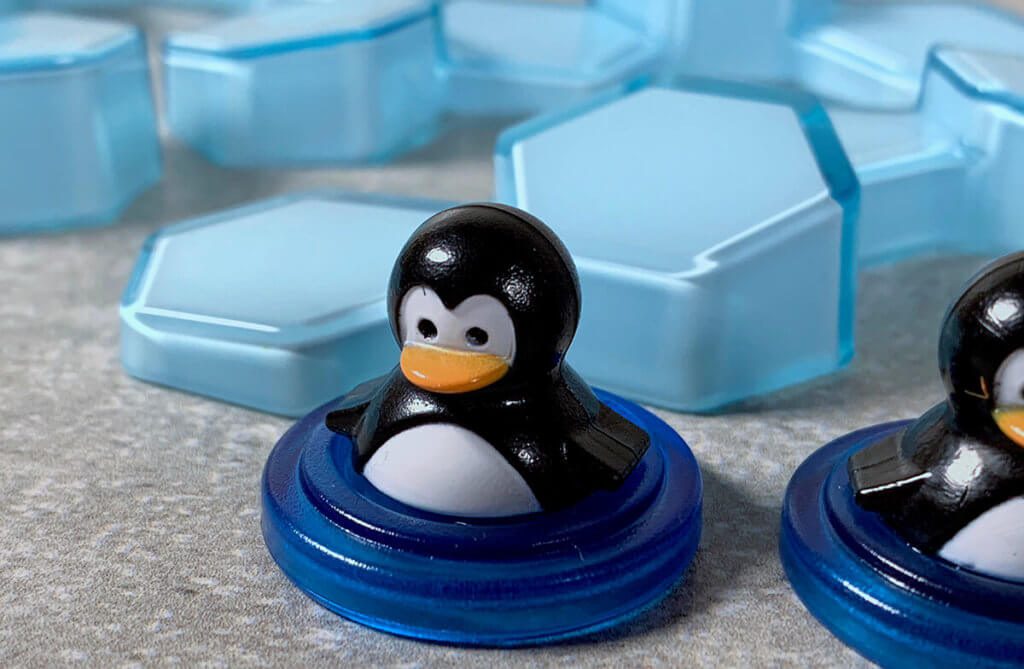 The playing field - penguins, sea and ice floes
If the inventors of Pool Party hadn't made an effort with the figures and the game board, the game would be only half as captivating, because you have to love the little penguin figures right away. And of course we want to help you out of the misery you are in.
They float in the water and you have to build some "land" around them with iceberg blocks to get them out. But that turns out to be more difficult than it sounds.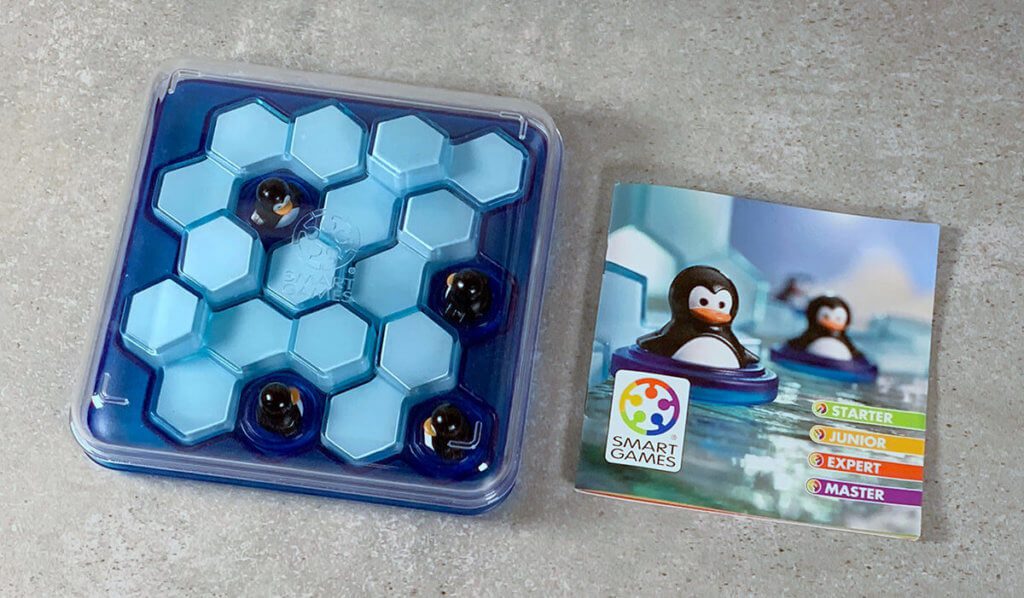 Puzzle with iceberg blocks
The game comes with a booklet in which 60 puzzles and their solutions (only for losers!) Are printed. The puzzles show the playing field and the position of the penguins, so that this structure can be recreated.
Then the puzzle starts, because now you have to place the four iceberg blocks around the penguins on the playing field. Since the blocks have different shapes and lengths, you are faced with a tangram-like challenge.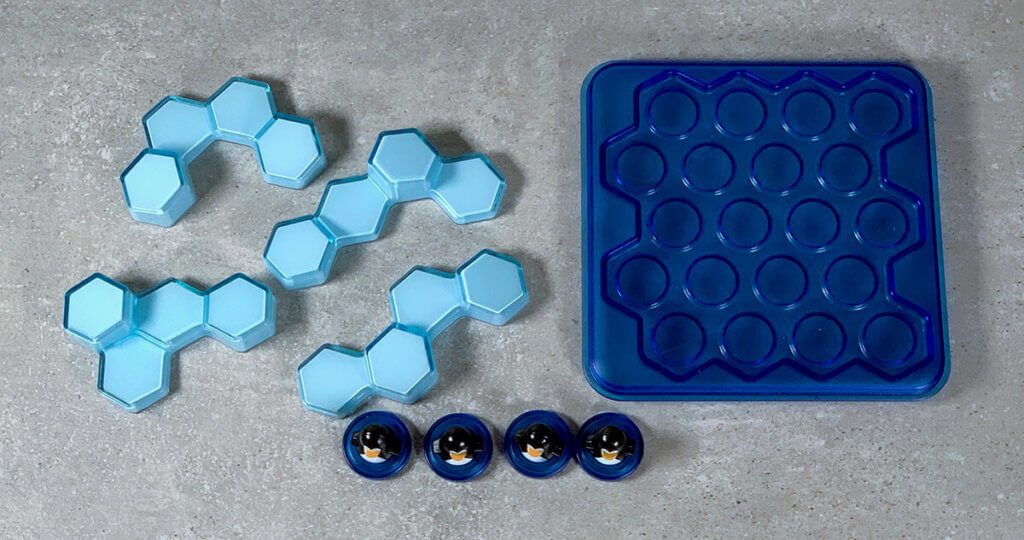 Between despair and ecstasy
The puzzles in the booklet are divided into difficulty levels: Starter, Junior, Expert and Master. In practice, however, the gradation is less pronounced, because some master puzzles are solved quickly and are happy about their own intelligence, while some junior puzzles bring you back down to earth.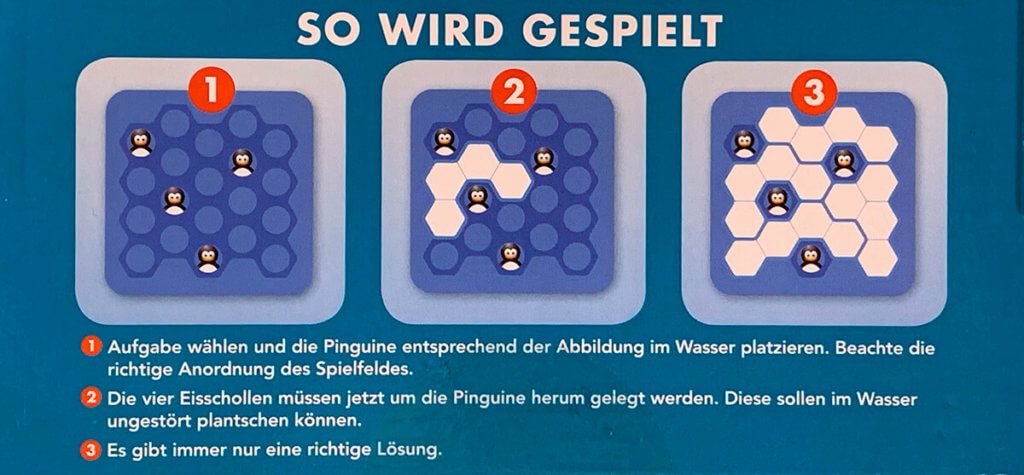 The nice thing about emotional roller coaster is that you usually always get support from people close by. The playing field and the penguins just look so cute and appealing that everyone wants to know what you're doing there. And since the rules of the game are explained in one sentence, everyone participates immediately and likes to do their own puzzles or give tips.
We have already agreed in the family that help from others will only be given after explicit request, otherwise you cannot play for five minutes in peace.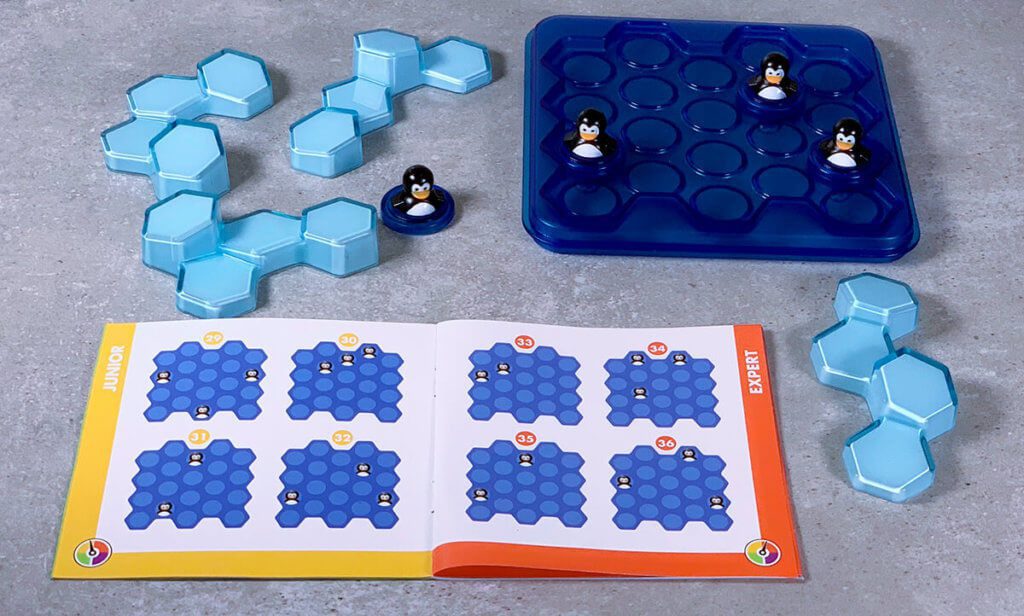 My conclusion: a must-have game for all ages
The game "Pool Party" costs about 16 euros and it is really worth every one of them. Here are a few reasons why you need it too:
it doesn't cost the world
the design is lovely
it's as fun for children as it is for adults
5-year-olds already understand how it works
there are only 60 puzzles, but you can hardly remember how they are all solved ... so the fun lasts a long time
you can do the puzzles alone or with several (alternating)
it is a perfect souvenir for children's birthdays
you don't have to be super-intelligent, because often it's luck and you can solve a difficult puzzle
there is something calming about puzzling and it brings you down - like Sudoku for some people
If you're still pondering whether "Pool Party" by Smart Games is the right choice, you may not be the right audience. In any case, I'm so excited about the game that I'm going to add a few more games from Smart Games to my wish list.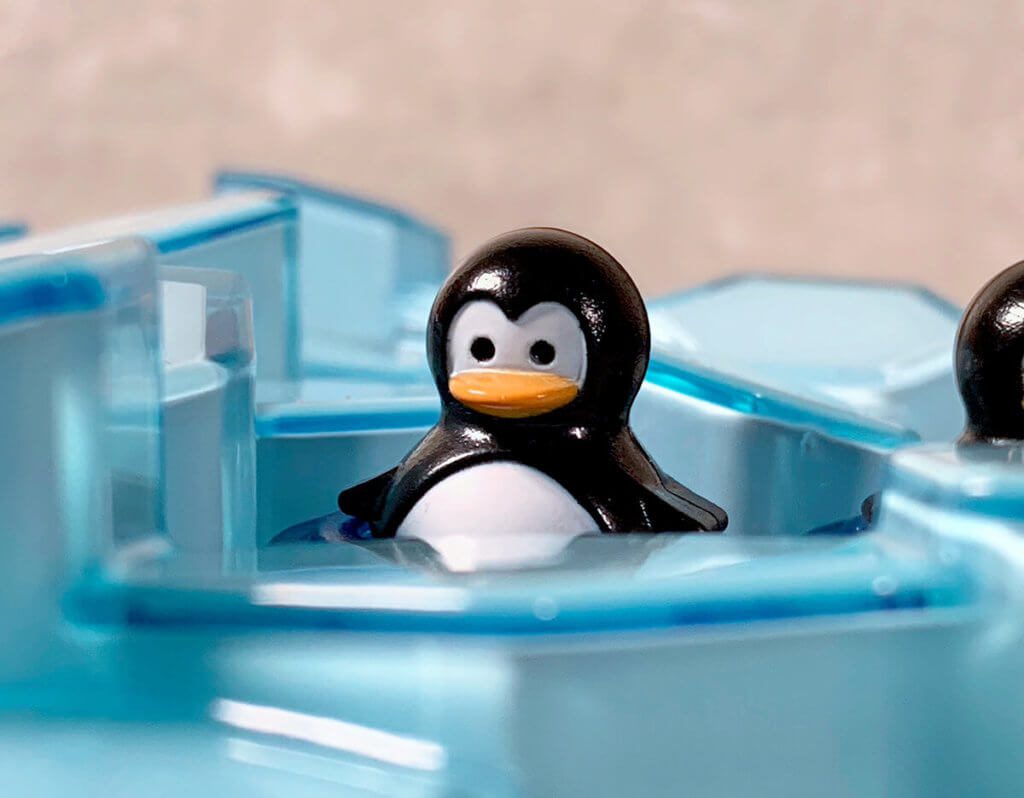 And if you like my blog and would like to read something about such a game again, you know, was zu tun ist. My children are looking forward to new food ... and of course I will play for you and report. ;-)
Here you can find the gamePool Party" at Amazon, which is really good if you want to play a bit without an iPhone or iPad:
Jens has been running the blog since 2012. He appears as Sir Apfelot for his readers and helps them with problems of a technical nature. In his free time he drives electric unicycles, takes photos (preferably with his iPhone, of course), climbs around in the Hessian mountains or hikes with the family. His articles deal with Apple products, news from the world of drones or solutions for current bugs.
The page contains affiliate links / images: Amazon.de