I ordered the first USB-C to Lightning charging cable from Apple years ago. At that time it was still for 30 or 40 euros - so with the typical penalty that Apple likes to charge for such adapter cables. And it has to be honestly said that the manufacturing quality of the Apple charging cables is basically not the best. At that time, however, there was no alternative to the Apple cable, as Apple did not issue any licenses for such charging cables.
In the meantime, third-party providers can also offer such USB-C charging cables for iPhone and iPad - and even with the usual one mfi certificationwhich ensures that the cable is not rejected by the iOS device with the next iOS update. At this point one Reference to the list with all manufacturers and offersthat currently offer such Lightning to USB-C charging cables.
Update November 5.11.2019, 2: Now also a XNUMX-meter version available
Today I got the message from Veelink that they also have a 2 meter version available. There is also a discount code for this. This is currently only available in red and is available here. In the checkout you enter the code "VEELINKC40L" for the 30.11.2019% discount (valid until November 2th, XNUMX).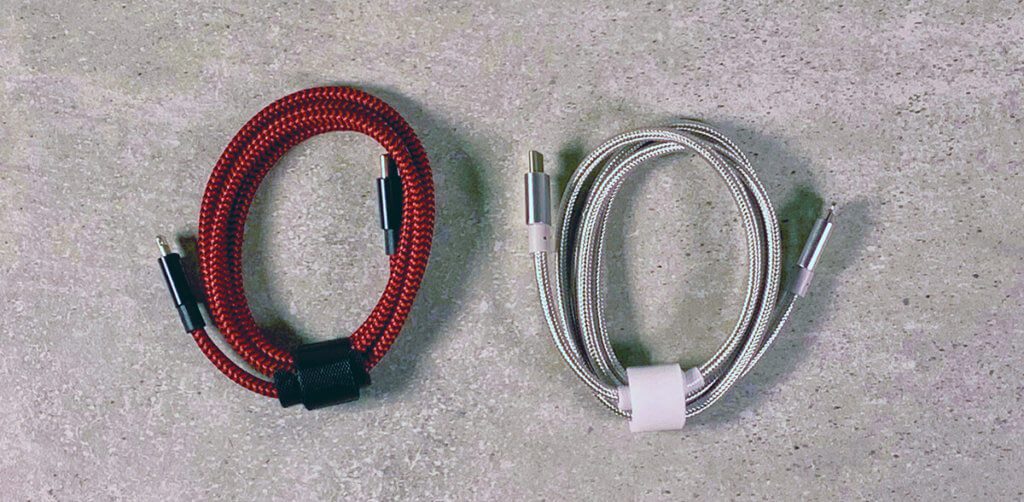 The cheapest offer: Veelink cable with code for less than 8 euros
I already have several such charging cables from Apple, Anker, tizi and other manufacturers around so that I can use my iPhone and iPad via USB-C and USB Power Delivery can charge faster than a standard USB-A to Lightning charging cable. Two more models were added today, because the manufacturer Veelink, who was previously unknown to me, is currently offering a whopping 2% off with the Amazon code "VEELINKC40L". his two charging cables, which normally cost EUR 11,99 (red) or EUR 12,99 (black) (valid until November 30.11.2019, XNUMX).
If you subtract the discount, you end up with less than 8 euros per cable. I have never seen a USB-C to Lightning charging cable this cheap. Reason enough to order it and take a close look at it here in a test.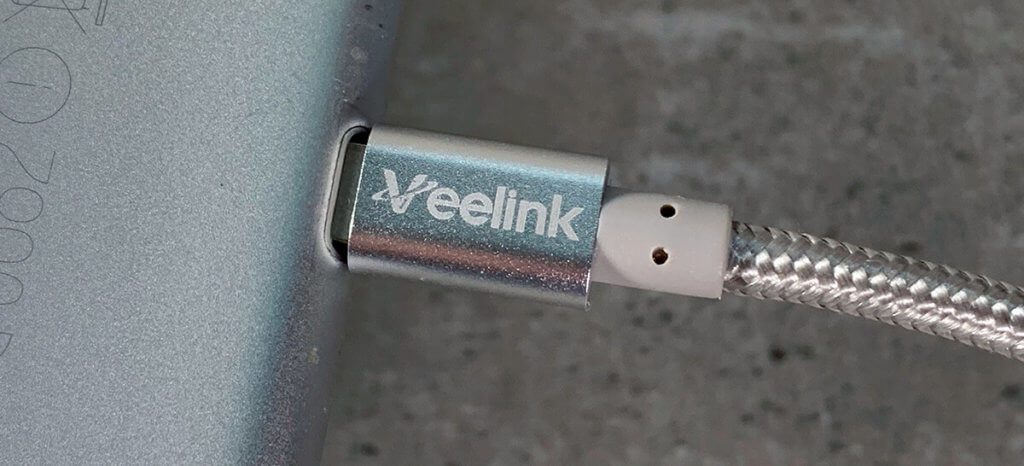 Appearance and quality of the Veelink charging cable
I have to say: In terms of quality, Veelink offers significantly more than Apple. At one meter, the cable is just as long as its counterpart from Apple, but the details of the Veelink cable are much more convincing:
it is braided, significantly thicker than the original and yet pleasantly flexible
A kink protection can be found on the plugs
the plugs sit reliably in the iPad and iPhone and in the power supply unit
there is a Velcro strip on the cable so that it can be tied together
My iPhone and iPad charging cables from Apple all broke open after a few years at the ends in front of the plugs because the coating became brittle. With the braided charging cables, like those from Veelink, I have not yet recorded any failures.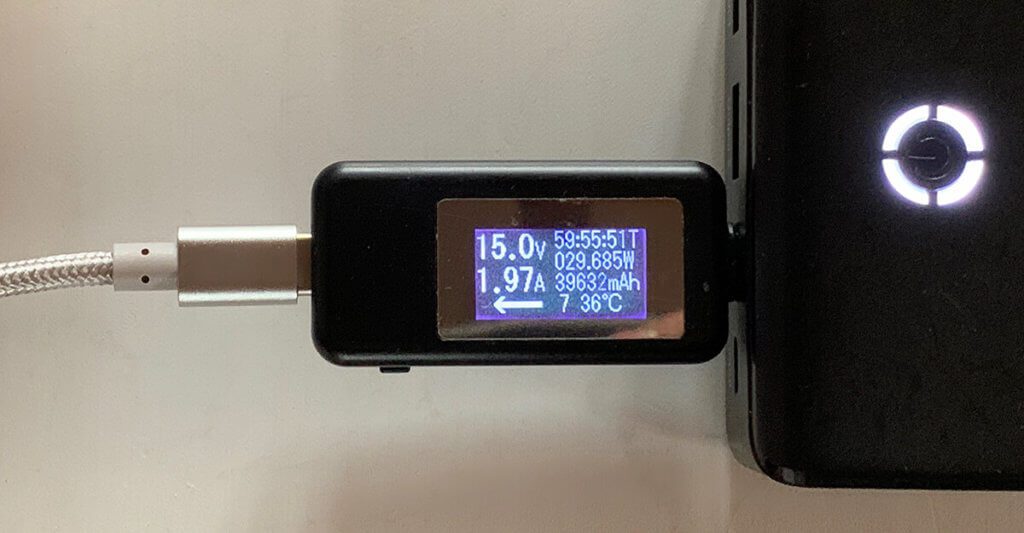 Charging performance comparable to the original Apple cable
To see if there are any differences to the Apple charging cable during the charging process, I charged my iPad Pro several times with the Veelink USB-C to Lightning cable and the Apple cable and connected current and voltage to the USB-C Multimeter (here on Amazon).
In all charging processes - regardless of which cable I used - the voltage has leveled to around 10 volts and the current at around 14,9 to 1,9 amps after around 2 seconds. As a result, the iPad Pro charged with around 30 watts, which corresponds to the usual charging power of the iPad with the USB-PD standard.
So there are no restrictions on the charging speed that make me recommend the original from Apple rather than the Veelink charging cable.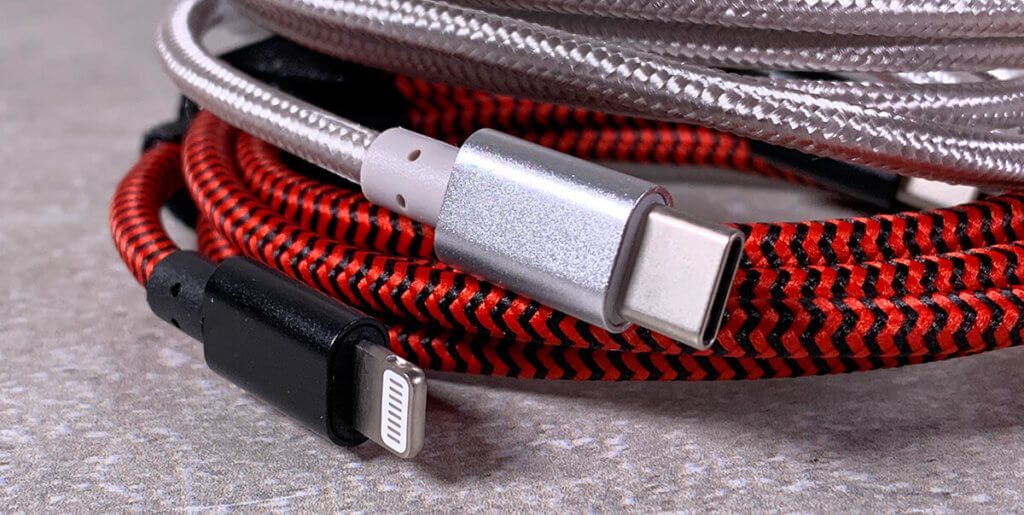 Summary
If you are on the hunt for bargains and are currently looking for a Lightning-to-USB-C charging cable, you should get it current deal from Veelink don't miss it (enter code "VEELINKC2L" at checkout!). But even after the campaign has expired (valid until November 15.11.2019, 11,99), the Veelink cable is a recommended alternative to the Apple original. At EUR 12,99 for the red version and EUR XNUMX for the silver version, it is still a good deal in comparison for the original from Apple, which costs 25 euros, which in terms of quality is nowhere near as good.
Apple Lightning to USB-C cable (1m)
With this USB-C cable you connect your iPhone, iPad or iPod via the Lightning connector to the USB-C ...
You can also use the cable with an Apple 29 W USB-C Power Adapter and the function for fast ...
For people who need more than one meter in length, the only thing left is to use the 2 meter cable from Apple for about 34 EUR. Veelink currently only offers cables one meter in length.
As already described in the update above, Veelink also offers the 2 meter long cable that you finds here. The code is also "VEELINKC2L" and gives you a 40% discount. For all followers of original Apple cables, I leave the product box for lighting-on-USB-C cable from Apple but here in the article:
Apple Lightning to USB-C cable (2m)
Connect your iPhone, iPad or iPod with a Lightning connector for synchronization and charging with your USB-C ...
You can also use this cable with your Apple 29W, 30W, 61W or 87W USB-C Power Adapter to connect your iOS or ...
Compatibility iPhone models: iPhone 5 - iPhone 12/12 mini / 12 Pro / 12 Pro Max
Transparency notice
Because of the deal, I ordered both cables from Amazon and paid for them myself. Veelink then offered to reimburse me for the cables - without wanting to influence the results of my test report. Veelink only wanted the discount code to be mentioned in the text, which I like to do so that you can get the cable for less than 8 euros. In such tests, I basically only give my opinion and do not allow myself to be influenced by the manufacturers.
As always, I get a small commission from Amazon if you order the products via my links. This allows me to finance my blog and can do without annoying banner advertising and the like.
Jens has been running the blog since 2012. He appears as Sir Apfelot for his readers and helps them with problems of a technical nature. In his free time he drives electric unicycles, takes photos (preferably with his iPhone, of course), climbs around in the Hessian mountains or hikes with the family. His articles deal with Apple products, news from the world of drones or solutions for current bugs.
The page contains affiliate links / images: Amazon.de