I hope you're not completely unnerved by the many Cyber ​​Monday and Black Friday deals I've been throwing at you over the past few days, but some are just too tempting. I'm only looking for offers for products that I own and like, but there are still a few that I would like to introduce to you. Now there is a list of equinux tizi deals, but that's really the end of it for today. :D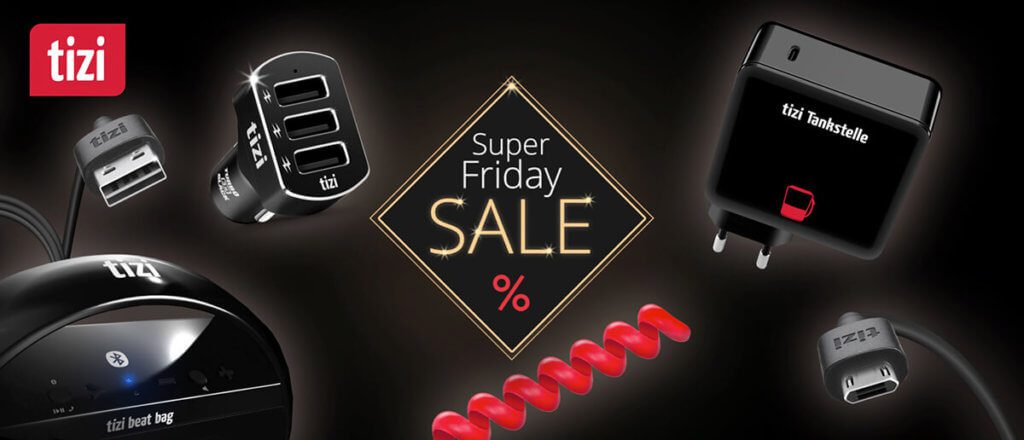 equinux tizi products with significant discounts
The equinux tizi products are certainly not the cheapest and even with a discount they still seem expensive. Nevertheless, I can only praise the charging cables and power packs. I've been using some of them for years and haven't had any failures. Since they are built according to German quality standards, I am less afraid of leaving them in the socket with the chargers than with cheap China-Noname things, which according to some YouTube reports have already caused accidents (from fire to electric shock) .
tizi gas station USB-C (60 W)
This charger offers a USB-C output that can be used to charge current MacBook models as well as the new iPad Pro 2018. With 60 watts, it doesn't quite reach the maximum of the "official" MacBook Pro (15-inch) power adapter (87 watts), but it's enough to charge the device while it's in use.
In addition, it charges the new 12,9-inch iPad Pro 2018 much faster than the original power supply that Apple includes. For those who have bought the new iPad Pro, the tizi gas station with USB-C connection is a very good addition.
tizi flip charging cable with reversible plugs
The tizi flip charging cable from USB-A to micro-USB puts an end to annoying trying out how the plug belongs in the socket. It just fits in every direction!
tizi Knubbi curls set of 3
These small cable holders are an insider tip. They combine several USB charging cables or power cables in a spiral and thus keep your desk tidy.
tizi Turbo 3X - car USB charging plug
Driver, co-driver and children - there are a few iPads and iPhones that need to be charged while on the move. With the tizi Turbo 3X you definitely have a lot of potential to get a lot of power out of a car socket for the devices.
tizi Beat Bag - mobile bluetooth speaker
The tizi Beat Bag has done quite well in many test reports. The sound is balanced and the 10 hours of battery life that the manufacturer claims are also realistic. So you can use the tizi "handbag" to fill the next hike with sound without any problems!
So, now I'm going to let you go into the evening you deserve. I make sure that I prepare a little testimonial for you from a reader who is in a lot of pain with Mojave, but then I'll give up for today too. ;-)
Jens has been running the blog since 2012. He appears as Sir Apfelot for his readers and helps them with problems of a technical nature. In his free time he drives electric unicycles, takes photos (preferably with his iPhone, of course), climbs around in the Hessian mountains or hikes with the family. His articles deal with Apple products, news from the world of drones or solutions for current bugs.
The page contains affiliate links / images: Amazon.de