The UMIDIGI Z2 Pro Phablet offers a 6,2-inch display that extends almost over the entire front, the "horns" known from the iPhone X, four cameras and face recognition for the unlocking process. It can be charged wirelessly, offers a USB-C connection and an FHD + display with 19: 9 aspect ratio and a resolution of 2.246 x 1.080 pixels. There is also 6 GB of RAM and 128 GB of ROM. With these specs and the current pre-order price of 261,15 € at GearBest the manufacturer of the UMIDIGI Z2 Pro clearly tries to Apple, the iPhone X and the at the September 2018 event following iPhones To compete.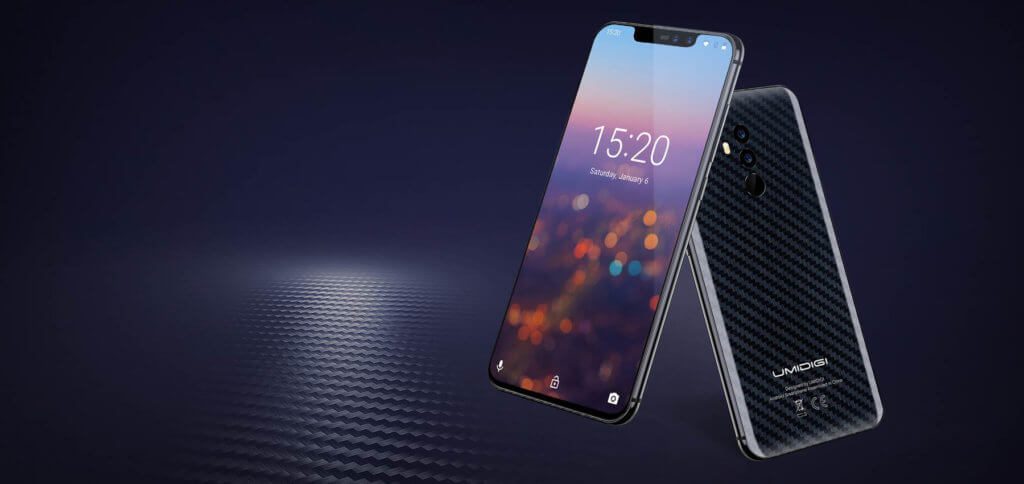 Technical data: UMIDIGI Z2 Pro data sheet
The new smartphone from UMIDIGI is available in three versions, the "UMIDIGI Z2", the "UMIDIGI Z2 Pro" and the "UMIDIGI Z2 Pro Ceramic Edition" with - as the name suggests - a ceramic rear end. In this data sheet I show you the specs of the regular Pro version:
Manufacturer: UMIDIGI
Model: Z2 Pro
Dimensions: 15,34 cm x 7,44 cm x 0,83 cm
Weight: 165 g
Display: 6,2 inches, Full HD Plus
Resolution: 2.246 x 1.080 pixels
Dual SIM: yes
SoC / AI Processing: MediaTek Helio P60 (More Info)
CPU: Octa-Core with 2 GHz in the MediaTek Helio P60 chip
RAM: 6 GB
ROM: 128 GB
Operating system: Android 8.1
Front cameras: 16 MP + 8 MP
Rear cameras: 16 MP + 8 MP
Scope of delivery: UMIDIGI Z2 Pro smartphone, rear protective cover, headphone adapter, USB-C cable, screen protector, SIM needle
Below is a video that shows you the hardware of the device in detail in a teardown. But don't let the thumbnail fool you - it is no official iFixit teardown, but a video from UMIDIGI in which only iFixit equipment is used. From the repair guide page, there is currently no UMIDIGI Z2 Pro teardown in video, text or image form (as of August 17, 2018).
Coming soon: UMIDIGI Z2 Pro review
If you don't necessarily want an iPhone with iOS and all the advantages of Apple, or if you are looking for a flagship device at a budget price, you could definitely get yourself a snap with this smartphone / phablet. In addition to the promo for the device, there will also be a UMIDIGI Z2 Pro test report here in the blog soon. By dealer GearBest I was offered the device - and I think it's a good opportunity to take a closer look at such a device and compare it with the iPhone X. The report on the test should go online in September;)
After graduating from high school, Johannes completed an apprenticeship as a business assistant specializing in foreign languages. But then he decided to research and write, which resulted in his independence. For several years he has been working for Sir Apfelot, among others. His articles include product introductions, news, manuals, video games, consoles, and more. He follows Apple keynotes live via stream.