The upgrade to iOS 16 is now available for compatible iPhone models ready. In this article I have summarized what the new Apple operating system brings you, how you get it and whether it is worth switching from iOS 15 to iOS 16 today. If you have any questions or comments on the topic, please leave a comment. Oh yes: This post is pre-scheduled for the official iOS 16 release – September 12, 2022 at 19:00 p.m. If that iOS 16 Upgrade isn't showing up on your iPhone yet, so this isn't misinformation per se; maybe it will just take a few more minutes :)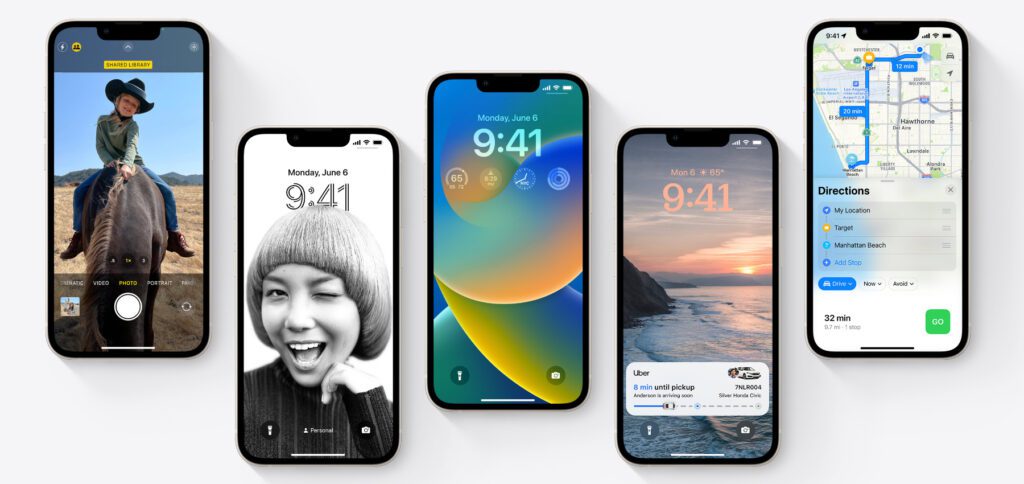 Upgrade from iPhone settings
If you want to check directly whether iOS 16 is already available for your Apple iPhone, you can do this via the device settings. Here's how you do it if you're aiming to install iOS 16:
Opens the Settings on the iPhone
Tap in the list General
Then select the point software update from
If an update / upgrade is available, a corresponding button for download or installation is also displayed. You tap on this and then the update will be loaded or checked and then installed. This may take some time and a loading bar will be displayed during this time. During this time you cannot use the iPhone - you should note that.
Install iOS 16 on iPhone via computer
If there is no WLAN available at the moment or you want to connect your iPhone to the Apple Mac or a Windows PC to charge it anyway, you can also install the iOS 16 upgrade from that computer. To do this, proceed as follows:
Closes the iPhone with a Cables (Lightning to USB) to the computer
Select from macOS 10.15 in the Finder-Sidebar Turn off the iPhone and click at the top General
Dials up to macOS 10.14 or under Windows in iTunes top left iPhone and then Overview from
Then click Looking for updates
If the iOS 16 upgrade was found, click on Update
You can also find more information about the iOS update via the settings or a computer in the Online user guide by Apple. Incidentally, the linked page served as a source for the explanations here (I always update via the settings of the smartphone and have to look it up again and again for the procedure on the computer).
Should I wait to upgrade to iOS 16?
If you still have something important to do with the device today - an important phone call, a video call, a long-awaited message or the like - you might want to wait before updating the Apple iPhone to iOS 16. True, there have been many in recent months Beta versions, in which bugs, reasons for crashes and other problems could be fixed. But that there could be problems is not 100% impossible. Also, new operating systems on the iPhone (just like the MacBook) can sometimes lead to higher battery consumption initially. So if you're going to be out late tomorrow, postpone the upgrade (or take a power bank with you).
Tip: Make a backup on the computer beforehand
In any case, it is safe if you make a backup on a Mac or PC. If you have a copy of your current system, the data and apps, you can restore it in an emergency. After connecting the iPhone to the computer, you can also create the backup via the Finder (macOS 10.15 Catalina, macOS 11 Big Sur and macOS 12 Monterey) or via iTunes (macOS 10.14 Mojave or older and Windows). With the iPhone backup you also protect yourself against the everyday possible data loss. Apart from problems, it may also be that you do not like iOS 16, then a downgrade is also possible with the backup.
What does iOS 16 actually bring me?
The new iOS 16 was presented at the WWDC22 keynote. In addition to this presentation, new functions have also been announced again and again since then through reports on the individual beta versions. Innovations include: new camera features, new lock screen with customizable fonts and colors as well as widgets and graphics, the safety check, fitness app without Apple Watch, easy clipping of photo motifs, live text for videos, new photo features, wallet key sharing, and more. Take a look at the linked posts or at the official preview page from Apple if you are looking for more information. Which feature are you looking forward to the most? Feel free to leave a comment on the topic!
After graduating from high school, Johannes completed an apprenticeship as a business assistant specializing in foreign languages. But then he decided to research and write, which resulted in his independence. For several years he has been working for Sir Apfelot, among others. His articles include product introductions, news, manuals, video games, consoles, and more. He follows Apple keynotes live via stream.