If you do not have a user account for your company with Amazon Business now is the time to put one on. Because until October 5, 2019 you can secure a 20% discount on the first purchase up to 100 euros. Whether a large company, medium-sized company or self-employed work - such an offer for new customers can't hurt;)
Directly to the promotion page: Just click here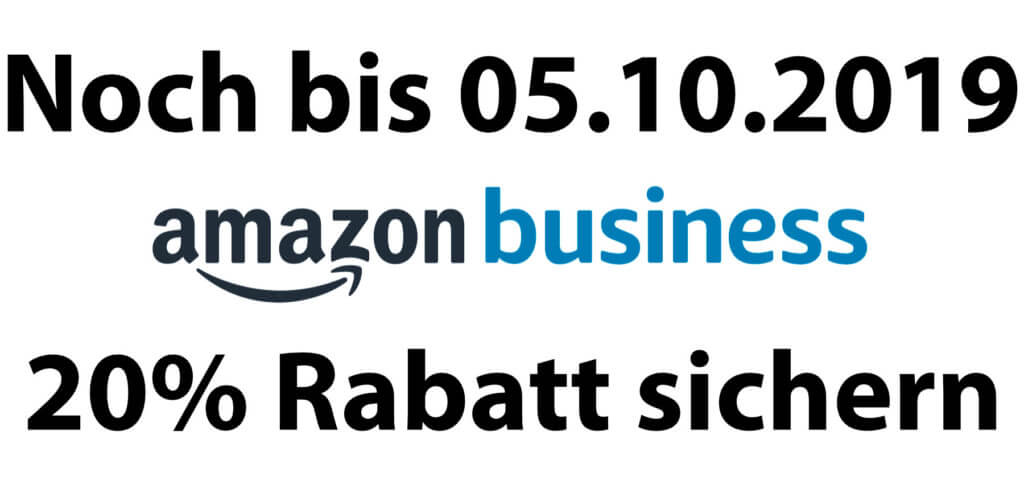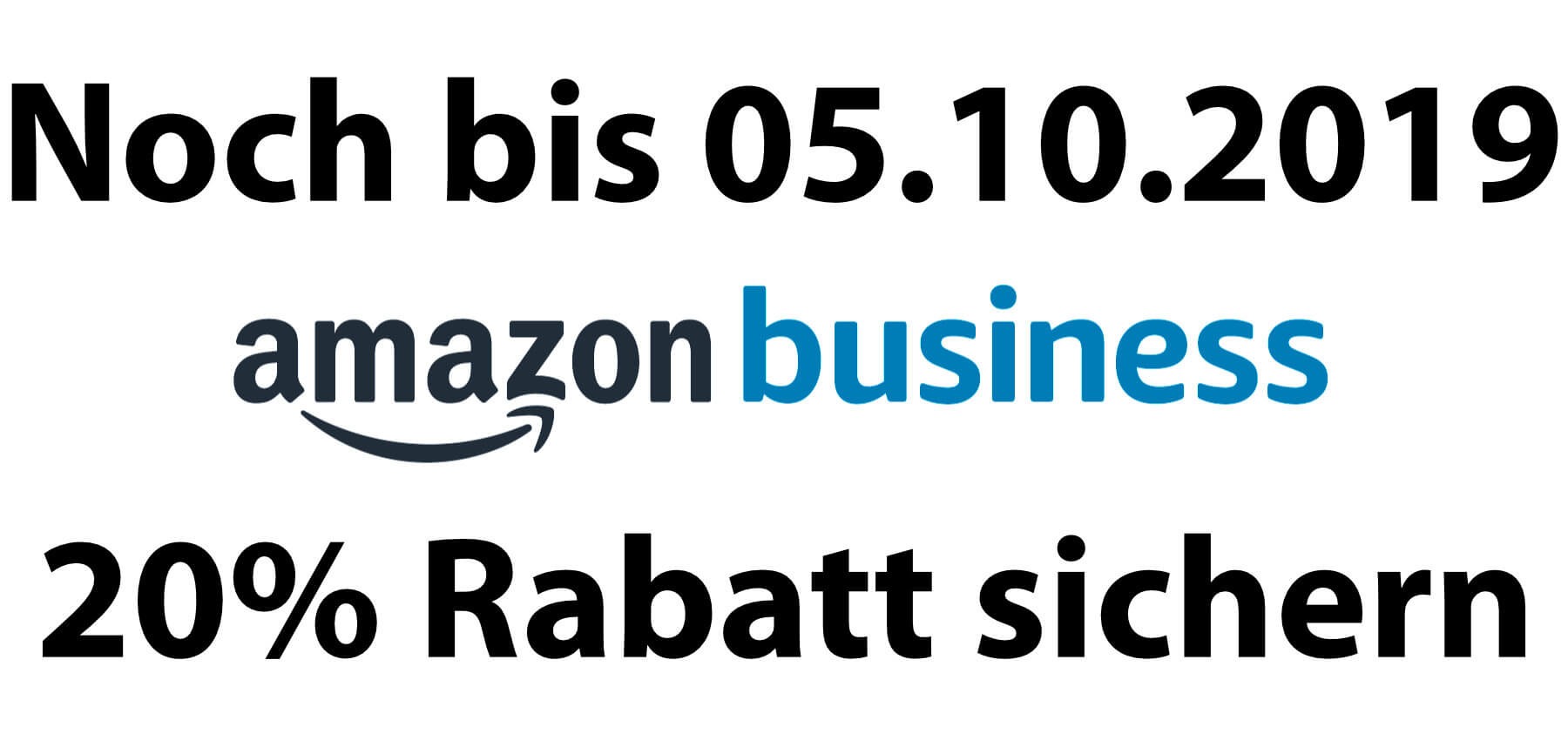 Advantages of Amazon Business
If you use Amazon Business, you can choose from all products - as with regular purchases on the mail order side. Shipping is free from a shopping cart value of 29 euros. For companies, however, there are special business prices and volume discounts. The purchase is possible on account with a payment term of 30 days.
In addition, the invoices are always issued with the sales tax or sales tax shown, so that they are directly deductible. For teams and larger companies, you can also set additional users and payment limits for them in the Amazon business account. In this way, purchases for the company can be delegated risk-free.
Test 30 days for free: Amazon Prime Video with films and series
20% discount on the first purchase up to 100 euros
You will find all the advantages in detail, as well as the option to create a free Amazon business account on this promotion page. There is also an FAQ there that clarifies the most important questions on the topic. Among other things, it confirms that Amazon Business is free; But there is also a Prime version with free shipping and no minimum order value.
Help is also provided in the FAQ for registering and providing the correct information in fields such as "Company information" and "Contact information". Just have a look, register your company and use the voucher code shown to get a 20% discount on the first order up to 100 euros;)
Jens has been running the blog since 2012. He appears as Sir Apfelot for his readers and helps them with problems of a technical nature. In his free time he drives electric unicycles, takes photos (preferably with his iPhone, of course), climbs around in the Hessian mountains or hikes with the family. His articles deal with Apple products, news from the world of drones or solutions for current bugs.