In addition to the 90 euros discount for the yeedi 2 vacuum robot the manufacturer also offers discounts for two other models. You can do that with it yeedi k650 are available as assessories. yeedi k700 buy cheaper. Both are available with Prime Shipping and therefore with faster delivery. Compared to the yeedi 2, however, there are some restrictions that need to be taken into account. In the following I have listed the individual data and points of comparison so that you can order exactly the right vacuum and mopping robot for your household. If you prefer to bribe yourself on the product pages, then this is the way to go: Offer for k650 / Offer for k700.
Update 22.11.2021: You can still get several Yeedi vacuum robots at great discounts on Amazon until December 5th. Here is the overview of offers: Yeedi vacuum robot cheaper: These are the discounts in Black Week 2021 - Update end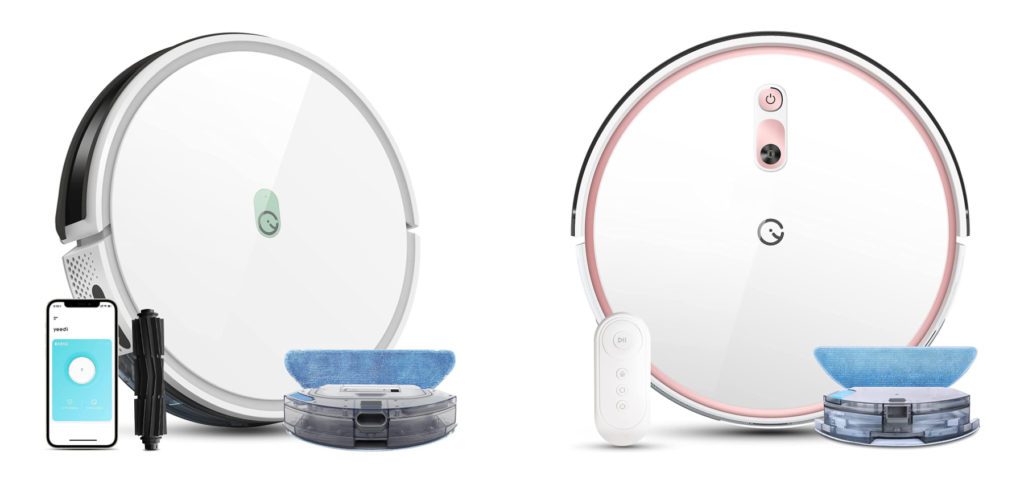 yeedi k650 with 2.000 Pa, 130 minutes running time and 60 euros discount
The yeedi k650 vacuum and mopping robot will be available until September 14, 2021 for 149,99 euros instead of 199,99 euros. With a coupon on the Amazon product page you will get an additional 10 Euro discount. So you save a total of 60 euros. The yeedi k650 vacuums and wipes for up to 130 minutes on a single charge. The suction power is given as 2.000 Pa. With the silicone main brush, pet hair shouldn't be a problem. In addition to the app, control is also possible via voice assistants. The dust container holds 400 ml, the water tank holds 300 ml.
yeedi k700 with 2.000 Pa, 250 minutes running time and 87,50 euros discount
The yeedi k700 also vacuums with 2.000 Pa, and at the same time wipes the vacuumed web with a cloth. In pure wiping mode, this robot can run for up to 250 minutes. In the strongest suction program, it is up to 110 minutes. The control is possible via a remote control. The dust container has a volume of 600 ml and the main brush is also made of silicone, which is why animal hair and coarse dirt should not be a problem. The water tank holds 300 ml. The two interchangeable wipes included in the scope of delivery are practical, especially for larger areas. The robot for 172,49 euros you can find here.
Comparison with the yeedi 2 - stronger model also discounted
In addition to the two vacuum and mopping robots described, there is also the yeedi 2 from the same manufacturer cheaper to buy on Amazon. With 2.500 Pa, this offers more suction power and, in addition to the app, the option of controlling it via Google Assistant or Amazon Alexa. Various smart functions can be used via the app: cleaning of individual regions or rooms, schedules for automatic cleaning and more. The dust container holds 430 ml, while the water tank holds 240 ml. The yeedi 2 is the only one of the three models presented that uses a space map for navigation.
After graduating from high school, Johannes completed an apprenticeship as a business assistant specializing in foreign languages. But then he decided to research and write, which resulted in his independence. For several years he has been working for Sir Apfelot, among others. His articles include product introductions, news, manuals, video games, consoles, and more. He follows Apple keynotes live via stream.
The page contains affiliate links / images: Amazon.de